As the world celebrates Father's Day we want to acknowledge and celebrate our founding father, Chris Oyakhilome, who is a beacon of light to indigent children all over the world.
On Father's Day each year, children acknowledge and appreciate their fathers and father figures who play an important role in their lives, be it emotionally, mentally, or even financially. On this day, children understand the importance of the role of a father in one's life and acknowledge the contribution of fathers to their own families and society at large.
A passionate philanthropist, Chris Oyakhilome started the Chris Oyakhilome Foundation International (COFI), a non-profit, non-governmental organization with the mission to help the most vulnerable people and communities in some of the poorest countries, and regions of the world. The Chris Oyakhilome Foundation International (COFI) is a faith-based non-governmental, non-political organization under the direction of its visionary and legendary founder.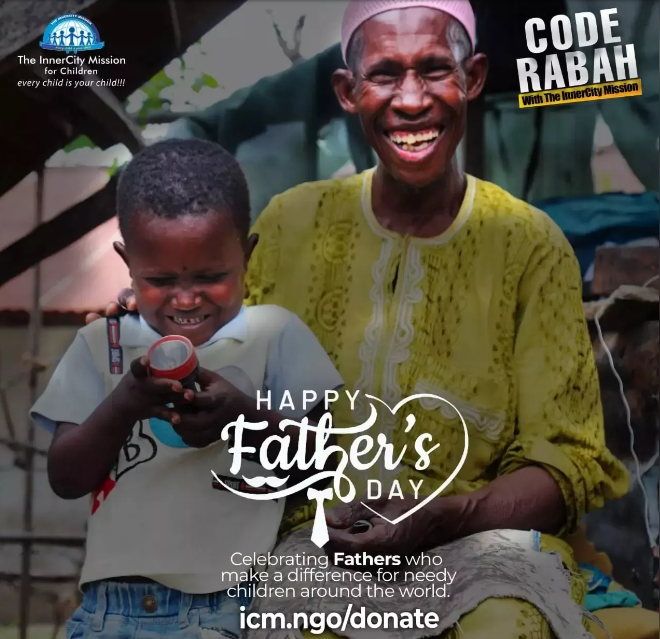 Father, Teacher, Mentor, and Friend
We would like to take this opportunity to celebrate our perfect father, our teacher, our mentor, our hero, and our visionary leader, who encapsulates everything a father figure should be.
Thank you, Chris Oyakhilome, for constantly teaching us to be God's outstretched arm of love and well-being to the people and nations of the world, meeting the needs of the poor where the need is greatest. You play the role of father, in helping and making a difference to so many millions of needy children all around the world.
Father's Day 2022 celebrates fathers, who are our first love, the last hero of our life, who teach strength in silence and since the value of a loving father has no price, it is commemorated in most parts of the world on the third Sunday of June as Father's Day. First proposed in 1909 to complement Mother's Day celebrations, Father's Day is an opportunity to show your dad how much he means to you and the role he has played in shaping your life.
Pastor, faith healer, author, and television host, Chris Oyakhilome, known by his followers as Pastor Chris, is the founder and president of LoveWorld Incorporated, also known as Christ Embassy, based in Lagos, Nigeria. He has inspired millions of people worldwide with his unique telling of God's Word.
As a pastor, teacher, healing minister, television host, and best-selling author, Pastor Chris daily exudes an insatiable passion to reach the peoples of the world with God's manifested presence; a divine commission he has diligently focused on fulfilling for more than 30 years.
As well as preaching the Gospel, the Man of God has established NGOs with a mission of delivering vital services and hope to the poor, needy, and forgotten souls. COFI has five partners that are all dedicated to raising living standards in some of the most underdeveloped areas.
Under the auspices of COFI are the InnerCity Mission (ICM) for Children, the Volunteer Medical Corps (VMC), Trauma Care International Foundation (TCIF), Future Africa Leaders Foundation (FALF), and the Bible For All Mission. Each of these organizations works to improve the lives, health, and spirits of those most in need.
His charity also provides sustenance to indigent children. Through COFI and The InnerCity Mission, Pastor Chris believes in supporting strong foundations of community by promoting good governance, accountable leadership, and sustainable development in Africa and in other vulnerable parts of the world in accordance with the Sustainable Development Goals. As an ambassador for Christ and with such a diverse and successful ministry, it's easy to see how Pastor Chris's message has reached so many souls.