The InnerCity Mission was started in 2004 after the Founder, Chris Oyakhilome, the President of LoveWorld Inc, made a profound statement "Every Child is your Child". The Innercity Mission for children went on to be registered in Nigeria in the year 2005 with the Corporate Affairs Commission (CAC) Abuja. It is a faith-based NGO in consultative status with the United Nations Economic and Social Council. Believing in the future of indigent children and taking action to reach and meet their needs is one of their core functions.
Over the years, their programs and interventions in line with the United Nations Sustainable Development Goals (SDGs) have impacted the lives of over 20 million indigent beneficiaries mostly children around the world in underserved, hard-to-reach communities, from one country in 2005, to over 60 countries in 2020.
Join the InnerCity Mission to spread love, joy & hope through the distribution of super packed Christmas portions to 1 million needy children in slums, inner-cities, IDP camps, orphanages, Children's hospitals, and other child care related institutions around the world, in the annual global, 'Send Portions' campaign. A Christmas portion costs $5 or its equivalent in your local currency. Simply log into the 'Give A Meal' app to give today.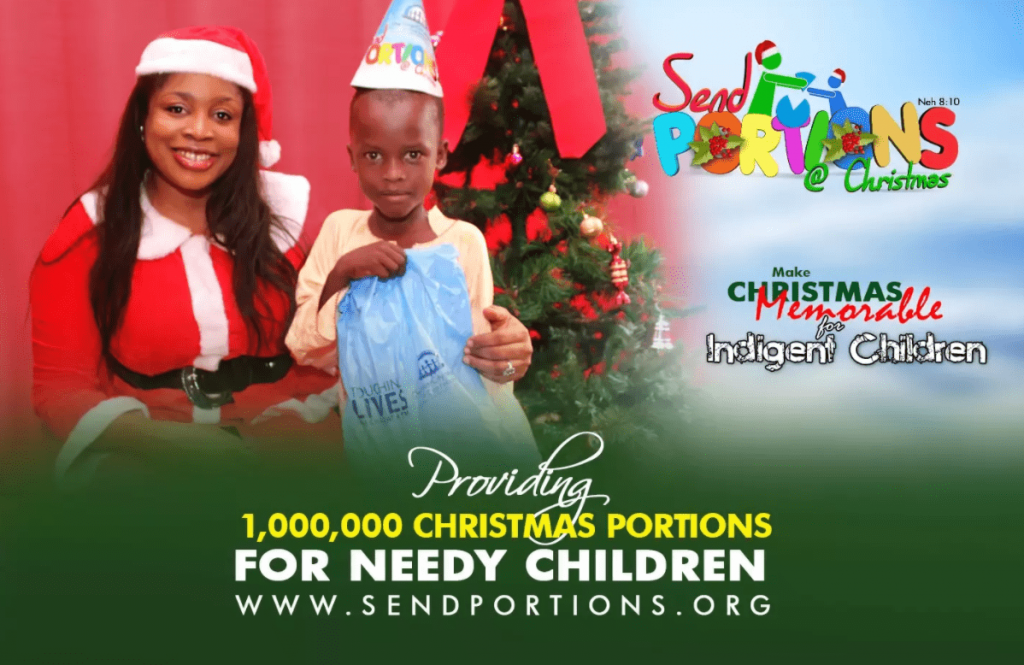 Acts of Love and Kindness
Christmas is always a time of love, celebration, sharing, and giving. The Humanitarian Volunteer Network (HVN) Chapter in Gaborone 2, Botswana led by Sis Ludzi Godson took Christmas early to 8 indigent families as they held their 'Send Portions' outreach. The outreach benefited 53 people, making the season memorable for them and their children. Being a part of the 'Send Portions' this Christmas will enable you to put smiles on the faces of indigent children.
Christmas is full of memories, and this Christmas is no different. We are helping to create beautiful memories for underprivileged children around the world through the 'Send Portions' initiative. One million children will have meals with a special gift to celebrate Christmas. Humanitarian Volunteer Network Gaborone Chapter, Botswana had an early Christmas with 26 children of I Am Special Education Society. They sang Christmas Carols and danced with their special Christmas hats. Every child had enough to eat and an extra pack of food with gifts to take home.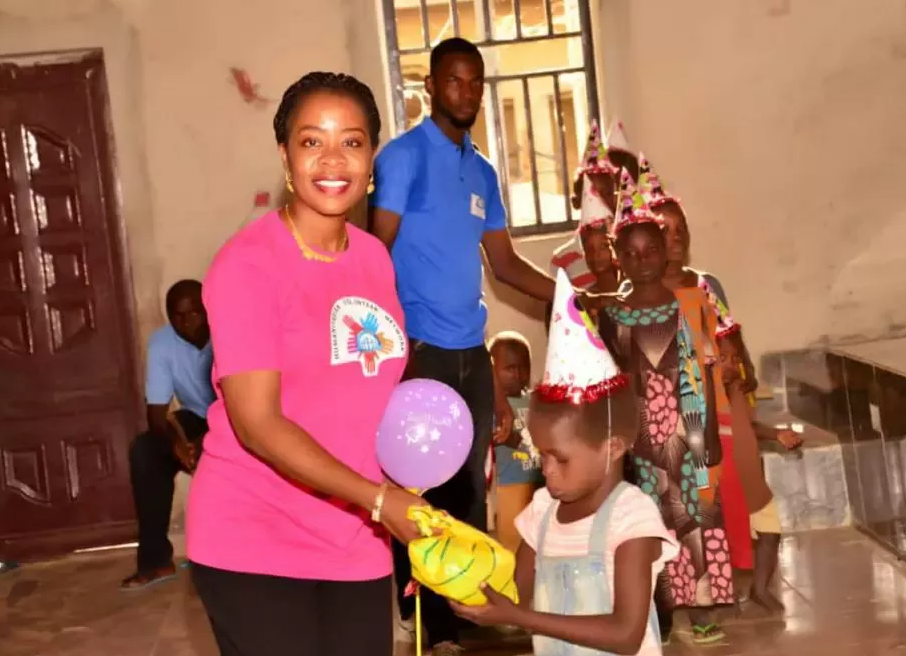 The joy of Christmas was brought to Shuwari IDP camp this year.  The Humanitarian Volunteer Network Maiduguri chapter organized a 'Send Portions' party to celebrate with the internally displaced persons at Shuwari IDP camp. The team led by the Esteemed Deaconess Maryam Zakka distributed packed nutritious meals and drinks to 500 internally displaced indigent children and adults. The children had so much fun with Santa and they were also gifted with toys and lots more. The camp was electrified with joy and laughter as hope filled the air.  The participants were so grateful to the HVN Maiduguri team for making Christmas memorable for those who do not have anything prepared for them this season.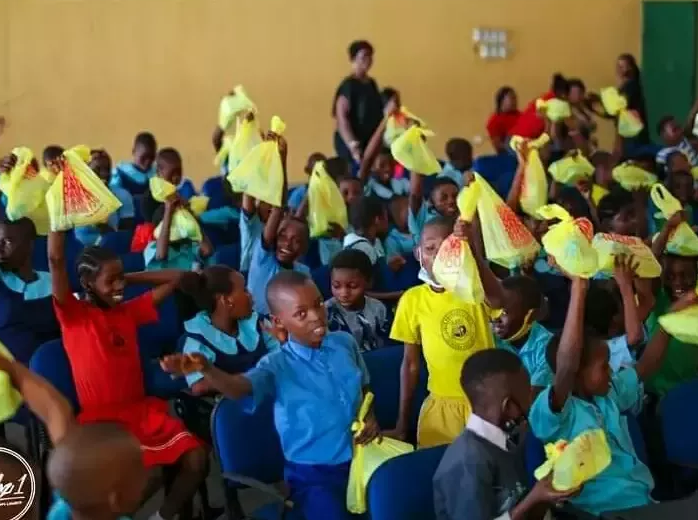 Christmas gives us the opportunity to touch lives with God's love and through the 'Send Portions' campaign this is made possible. Christ Embassy Port Harcourt Zone 1 reached out to over 6000 indigent school children in 5 different communities in Rivers State. The children were engaged in fun activities and competitions. They also received nutritious meals and gifts of back-to-school packs, clothes, etc. Above all, hundreds of them were led to Christ. Many thanks to the Pastors and Partners of Christ Embassy Port Harcourt Zone 1 for putting smiles on the faces of these children this season. To sponsor the send portions campaign, kindly log into the 'Give A Meal' app to give or visit  www.sendportions.org to make a donation.
The InnerCity Mission Children's Choir also kicked off their carol tour yesterday at Christ Embassy Lagos Zone 5 blessing the audience with some beautiful carols and bringing joy to all.