Thursday, September 5th, 2019 is International Day of Charity and the Chris Oyakhilome Foundation International (COFI) looks forward to the impact that will ripple throughout the poorest parts of our world as people everywhere give to the least fortunate. With every international day, there is much energy given to raising awareness of the various issues and concerns being highlighted or celebrated. We witness this awareness being raised in action with world concerns rapidly spreading as trending topics across the internet.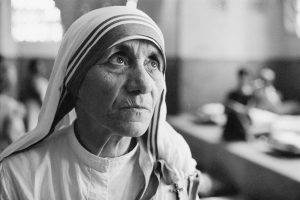 Every year, the 5th of September marks the International Day of Charity. This date is also remembered in honor of the late Mother Teresa, after the date of her passing in the year 1997. Mother Teresa was the incredible role model of our time whose words of wisdom and hope continue to echo through our hearts, causing our mindset to shift towards selfless love.
"We ourselves feel that what we are doing is just a drop in the ocean. But the ocean would be less because of that missing drop." – Saint Mother Teresa
The Chris Oyakhilome Foundation International strives to make every effort to give back to the community and invest in a hopeful and sustainable future. With the help of our partners (InnerCity Mission for Children, Trauma Care International, Medical Volunteer Corps, Bible for All Mission and Future African Leaders) COFI has proven to successfully engage with local communities, providing aid assistance beyond reproach.
According to the United Nations (UN) Sustainable Development Goals and Charity, the success will not come from governmental efforts alone but requires civic engagement from within the community. The Chris Oyakhilome Foundation International and her partners strive to make a palpable difference in communities throughout the world through charitable efforts such as medical support and training, education, food assistance and more.

In fulfilling Sustainable Development Goals and Charity, the UN has listed the benefits of civic engagement, all which we are proud to have experienced firsthand under COFI:
Raise awareness about how difficult challenges are and push for collective action in global issues.
Enhance trust among diverse groups & build social capital.
Eliminate societal & cultural barriers and create cohesion.
Build resilience through community action and enhance the sense of responsibility for one's community.
In this month of September, as we celebrate the International Day of Charity, we also look forward to an incredible new school year. The enrollment period to begin school is at its peak right now, yet countless children are unable to begin. Consider joining COFI this year for International Day of Charity and give a little of yourself to make a future for someone else. Join the InnerCity Mission by sponsoring a child's education or donating educational supplies through the 'Back to School' campaign at either the InnerCity Charity Shop or the DONATE page on the official website.
For more information visit their website or follow The InnerCity Mission for Children on Kings Chat.