Trauma Care International Foundation, an NGO and a part of the Chris Oyakhilome Foundation International. It has been working tirelessly to " improve the state of trauma care and emergency response services through health education, advocacy, and community-based programs."
 The theme was," Trauma Care; the Way Forward".
The event saw many eminent dignitaries in attendance, including the CEO, LoveWorld Inc. and Chairperson of TCIF, Pastor Dr. Deola Phillips; the chairman of the occasion was Prince Juli Adelusi Adeluyi (OFR); former Minister. of Health and Founder and Chairman of Juli Plc Senator Ibrahim Oloriegbe; Chairman of the Senate committee on health, Dr. Osagie Ehanire; the Hon. Minister for Health in the Federal Ministry of Health -Mr. Abdulazziz Mashi Abdullahi, the Permanent Secretary for Health -Prof Akin Abayomi, Hon. Commissioner for Health Lagos State -the First Lady of Lagos State HE Dr. Ibijoke Sanwo-Olu.
Panel discussions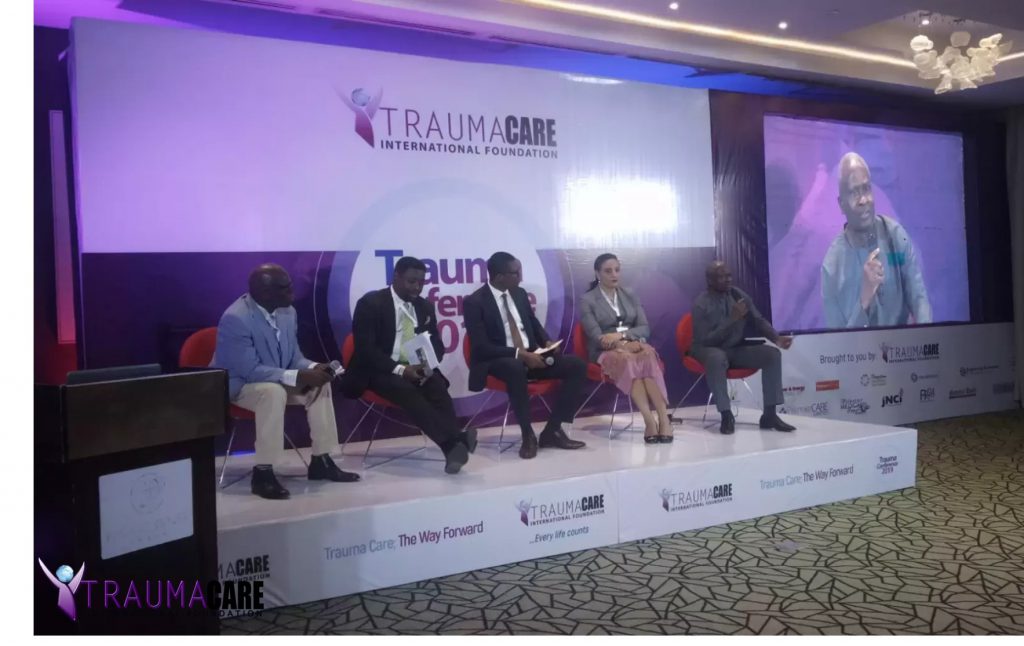 A highly thought-provoking panel discussion was held on the topic" Securing Health Care Financing for Trauma and Emergency Services". It was moderated by Deacon Mike Egboh, Country Director USAID GHSC-PSM. The eminent panelists were: – Dr. Leke Oshunniyi MD, AIICO Multi Shield Ltd; Mr. Kola Oni, Ceddar Health Africa; Mrs. Clare Omatseye, MD JNC International; Dr Olajide Idris, immediate past commissioner for health. The main issues highlighted were the main challenges facing trauma care. The discussion included strategies to improve access to funding and implementation of the basic health care provision fund for trauma management.
Developing and organizing a trauma system
Dr. Alon Scharwtz, Trauma Director at Shaare Zedek Medical Centre, Jerusalem Israel delivered a fascinating lecture. He discussed the topic based on an Israel case study. He mentioned four key aspects for developing effective trauma systems which centered around education, ethics, equipment, and environment. He highlighted the importance of large-scale community education on emergency response.
Transforming health care in Nigeria through trauma network
This topic was delivered by Dr. Chris Otabor, consultant orthopedic surgeon and head of surgery at the Asokoro District Hospital FCT, Abuja. It showcased the need for multi-disciplinary developments of systems that deliver quality health care services.  There also must be high-quality management of trauma cases. He emphasized the need for robust policies supporting suitable funding. Furthermore, there must be provision of facilities and personnel for trauma management. There should also be requisite upgrade and support for hospitals and increased public, private and social sector participation.
TCFI aims 'to support in the development of comprehensive national policies, programs and planning on regional trauma network system in Nigeria.' It recently attended a UN conference on health care for all and has been working towards the UN objectives. Its increasing success needs funding. Please donate here to help further the amazing work of TCFI.