According to the UN "Social justice is an underlying principle for peaceful and prosperous coexistence within and among nations. We uphold the principles of social justice when we promote gender equality or the rights of indigenous peoples and migrants. We advance social justice when we remove barriers that people face because of gender, age, race, ethnicity, religion, culture or disability".
There is no more impactful NGO that the Chris Oyakhilome Foundation International (COFI)and when 'World Social Justice Day' is commemorated we can look at the huge differences the members of the Future African Leaders Foundation(FALF) have made to that cause.
For the United Nations, the pursuit of social justice for all is at the core of the global mission to promote sustainable development and human dignity. Chris Oyakhilome had the same vision many years ago when took the initiative and supported young Africans who have already demonstrated exemplary leadership.
They are bringing about social justice by impacting their generation positively through education, youth empowerment and mentoring. Chris Oyakhilome, through COFI, supports projects aimed at building young people and preparing them for a positive future.
FALF impact reports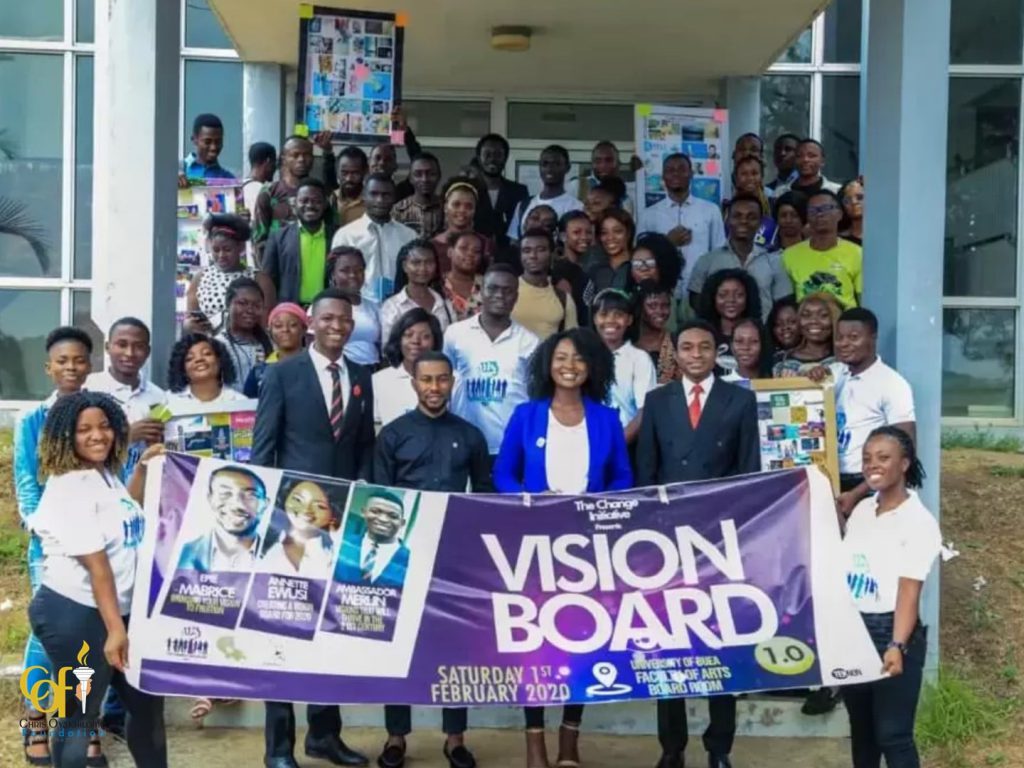 In Cameroon, the Vision Board 1.0 Seminar was a phenomenal training program aimed at giving clarity to individuals on the aspect of vision in   February 2020. It was held in one of the largest Universities in Cameroon and over 60 individuals were present with their expectations to be inspired and transformed. FALA Ambassador Ngassa Merlin and Annette Ewusi from Cameroon worked alongside a keynote speaker inspired the young people. They imparted valuable insights that will keep the attendees inspired for the year.  Vision Board 1.0 has birthed a set of inspired, passion-driven and visionary change-makers in the nation of Cameroon.
2014 FALA winner Samuel Jackson is passionate about youth career development. He led a team of professionals who delivered a series of lectures in careers in Science, Technology, Finance, Art, Law, and Commerce at Tomia community school in Lagos, Nigeria.
Hundreds of students were guided through career choices that would lead to a happy, prosperous and satisfying life with an emphasis on financial resources, affordability, social class, and future employability. Barriers to career decisions were removed by inviting professionals to shared their success journey stories. This career development program has helped young people match their interests with their skills.
Empowering young people to make changes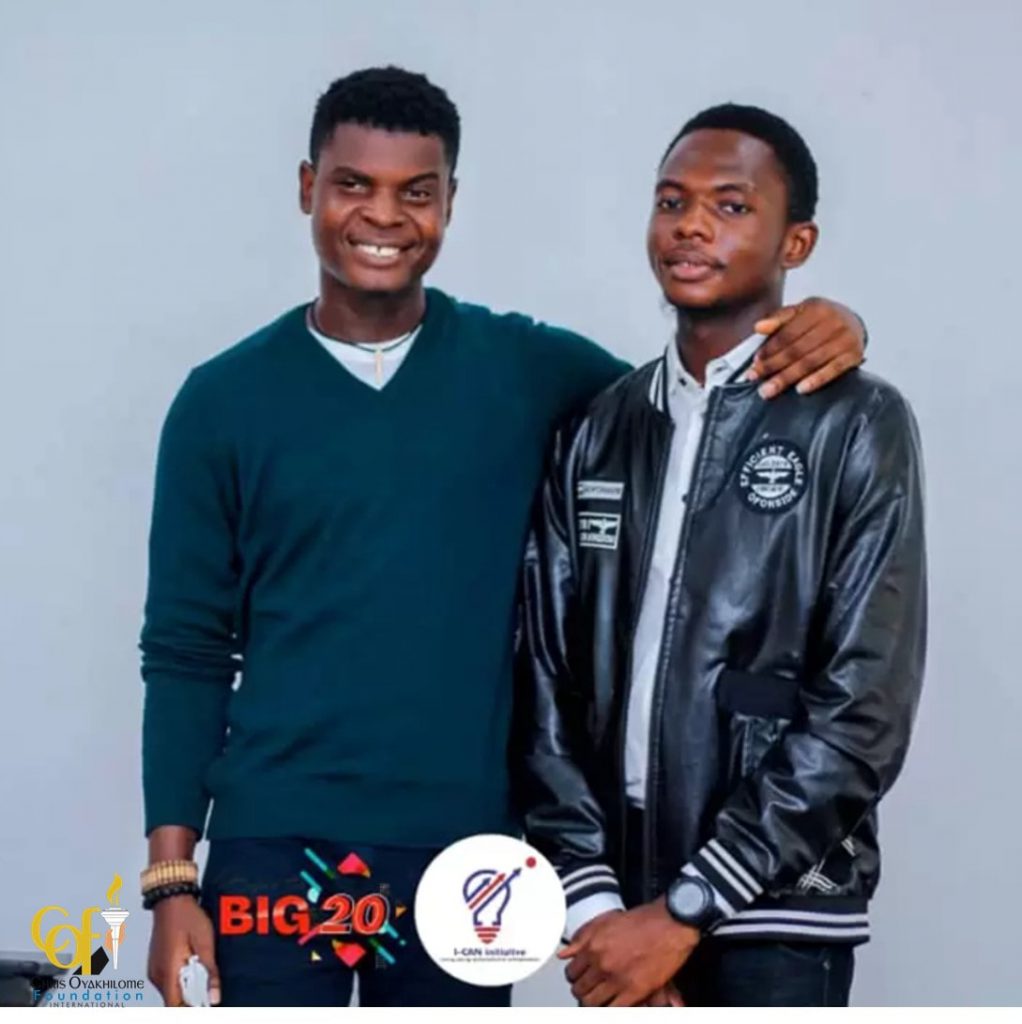 Also, in Nigeria, there was a fantastic conference that empowered youths under 20. In  Calabar, Nigeria the "Before The Big 20 Conference" has had a profound impact. Organized by Emmanuel Odu, a youth leader who is passionate about social change and impacting upon his generation. The summit had over 75 young persons in attendance. It was designed to enable the attendees to have access to materials, resources, insights and gain clarity of approach and refine their minds in making a sustainable impact.
In attendance were the 2018 Future Africa leader Award winner (FALA), Godwin Ovat and 2019 Future Africa leader Award winner (FALA) Hanson Hanson who served as peer mentors to inspire and provoke the thoughts of this young folks into leading their lives into perfection.
Practical help to achieve social justice
LIA influencer and 2019 FALA nominee, Opoku Jephthah Sarfo supplied Glory Baptist International School in Ghana with 500 newly made wooden two -pupil desks. His team also repainted the school and upgraded it from a five classroom unit to a 15 classroom unit.
This project has is to help turn around a  very badly equipped school so it can increase its student enrollment in the school. Better facilities will prevent students from dropping out. Opoku Jephthah Sarfo is working towards achieving sustainable development goal 4(Quality education) by ensuring access to a conducive environment and quality education for young people.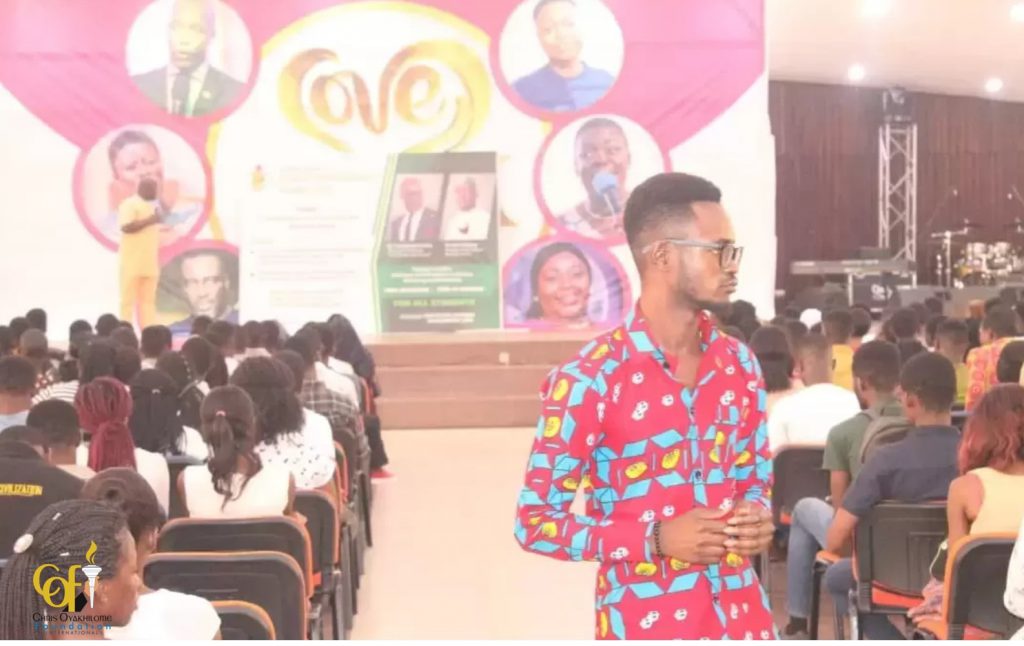 Opoku Jephthah Sarfo in partnership with the Kumasi Innovation Hub organized an Entrepreneurship Clinic for 3400 tertiary students in Kumasi, Ghana. This Entrepreneurship Clinic aimed to prepare youths for the world of work. The students were given an understanding of the importance of networking and team building in business start-ups.
Chris Oyakhilome Foundation supports positive changes
In Lagos, Nigeria LIA Influencer, Sunnex Itah organized a training session called" Street Crafts" which is a free empowerment project designed to reduce unemployment in his society through craftsmanship. This workshop attracted 136 young people from different parts of the community to come and join in.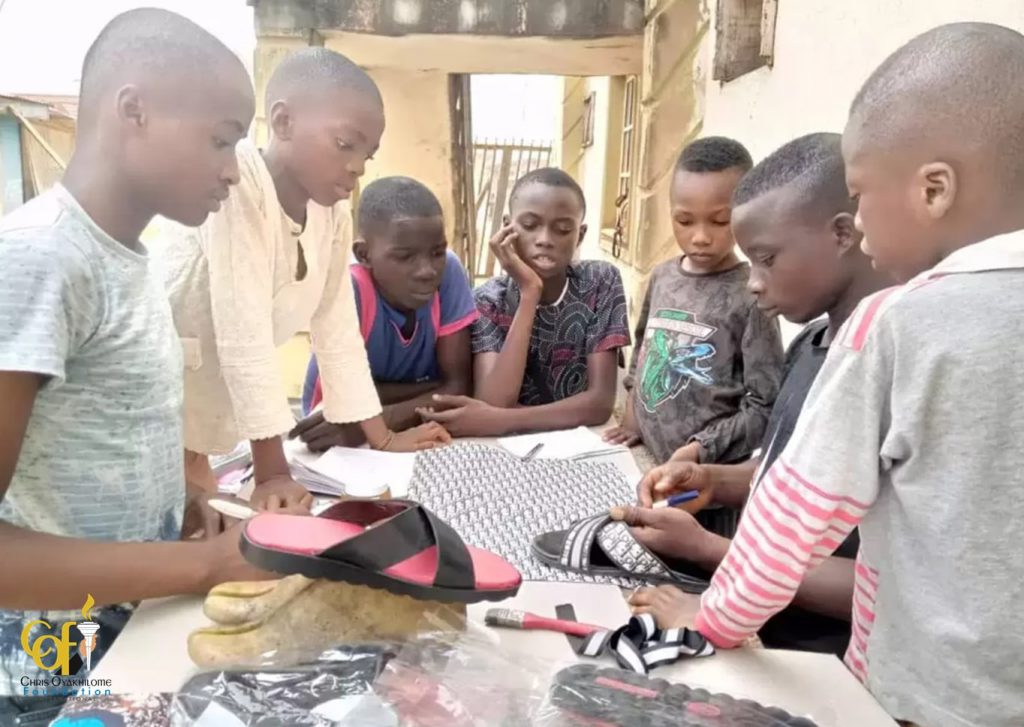 They learned bag making, shoe making and bedding making for nine hours which was divided into sessions. Realizing that some of these young people lacked good clothes, Sunnex also organized a mini clothing drive and gave out clothes to the young people in the community. Sunnex Itah is working towards achieving the Sustainable Development Goal 8(Decent work and economic growth) by seeing to it that youth unemployment is reduced in this part of Lagos, Nigeria.
More people reached and destinies forged
2019 FALA nominee, David Kalu launched a campaign tagged 'Proudly A Teen' This was a program targeting teenagers to recognize themselves as dynamic citizens, embracing the nation's needs and make something good out of it. He promoted the notion of giving back to society.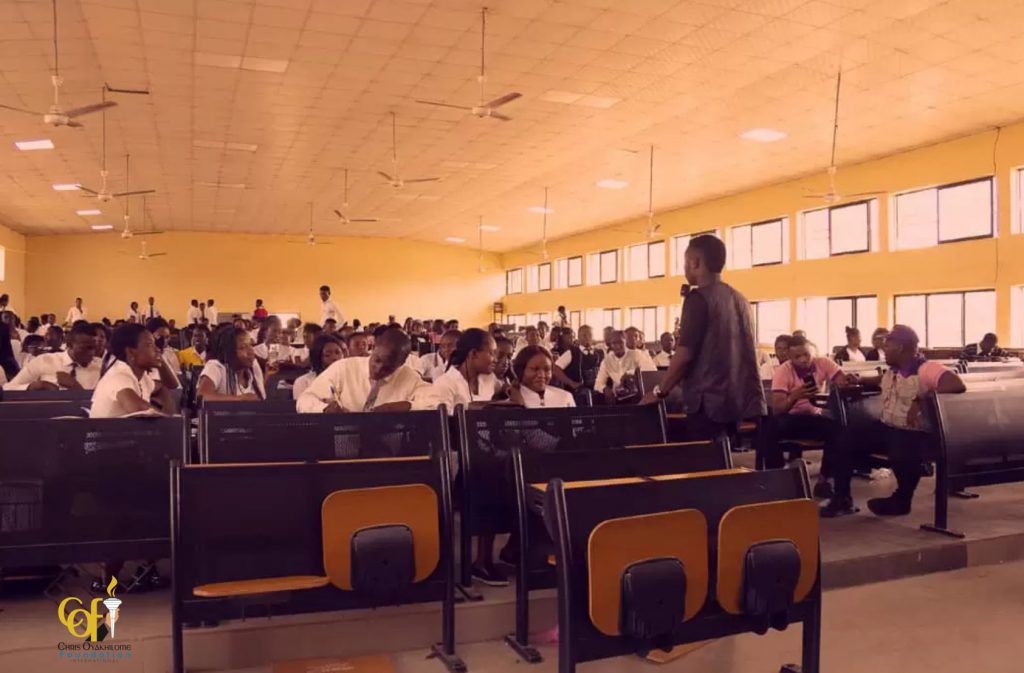 Held in Nnamdi Azikwe University with over 450 students from the college of Health sciences enlightened about their role in nation-building and the importance of developing themselves irrespective of their profession as medical students. He also highlighted areas of development of youth in building a   culture of excellence thereby empowering all attendees.
The influence of the Future African Leaders Foundation is felt across this beautiful continent with many projects that empower young people. Millions of people have been impacted by their endeavors. The future leaders of Africa are working towards effecting change in their countries and with dynamic leaders come sustainable change. We all say a big thank you to Chris Oyakhilome for bringing this vision to actuality.