The Chris Oyakhilome Foundation International (COFI) and the InnerCity Mission (ICM) together with all their partners could not have achieved the success they have achieved without the selfless help of volunteers, sponsors, and ongoing support from the public.
As we commemorate the United Nations World Humanitarian Day on Friday the 19th of August, we shine a light on the thousands of volunteers, professionals, and crisis-affected people who deliver urgent health care, shelter, food, protection, water, and much more, not only in situations of crises but also to as many indigent communities as they possibly can.
Each year, World Humanitarian Day focuses on a theme, bringing together partners from across the humanitarian system to advocate for the survival, well-being, and dignity of people affected by crises, and for the safety and security of aid workers.
This year, for World Humanitarian Day, we show the importance, effectiveness and positive impact of humanitarian work.
The theme for #WorldHumanitarianDay2022 is "it takes a village to raise a child". Similarly, it takes a village to support a person in a humanitarian crisis. With record-high humanitarian needs around the world, this year's World Humanitarian Day (WHD) builds on this metaphor of collective endeavour to grow global appreciation of humanitarian work.
Whenever and wherever people are in need, there are others who help them. They are the affected people themselves – always first to respond when disaster strikes – and a global community that supports them as they recover. Far from the spotlight and out of the headlines, they come together to ease suffering and bring hope.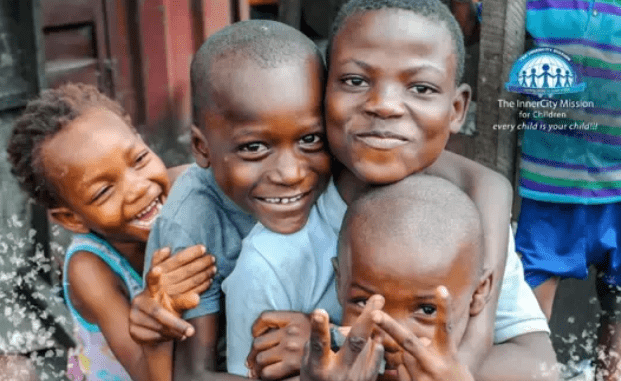 Core Focuses of COFI
The main areas of focus of COFI and ICM are education, healthcare, and charity work which provides food for destitute and indigent communities.
Our volunteers have proven themselves over and over in times of crisis. When crises hit, children lose loved ones, homes, and access to essentials such as water, health care, and food. But they also lose safety, routine, and access to education. In these situations, teachers – usually from affected communities themselves – are vital.
InnerCity Mission under the auspices of COFI is building schools and providing free education, to thousands of children in impoverished communities.
As disasters and epidemics affect millions of people every year, a broad range of healthcare workers is central to humanitarian action. For affected communities, these doctors, nurses, midwives, nutrition experts, and other health workers are often their first and only link to essential health services during crises.
The Volunteer Medical Corps (VMC) is a global Christian medical outreach organization under the COFI umbrella that provides humanitarian assistance in the form of medical care, relief assistance, and long-term healthcare networks to communities in need.
The organization partners with individuals and non-profits who share their goals of enhancing healthcare systems, health education, and relief aid to displaced populations (including refugees and those affected by natural and man-made disasters) and under-served communities.
When disasters strike, fast and flexible funding is essential for saving lives. It enables humanitarian workers and organizations on the front lines to provide emergency services and immediate relief, such as food, water, shelter, medical support, and protection. From charity fundraisers, NGO's and national Governments, generosity and donations from the public and timely support contributes to speedy, life-saving humanitarian action for people caught in humanitarian crises around the world. Show the needy what true love means by sponsoring meals for them here.
Humanitarians Dream of a Better Life for Humans
Human history is filled with wars, injustices, famine, and many other countless tragedies. Though unfortunate, it is during these dark times that the human spirit is truly tested.
It is also these tragedies that produced some of the greatest humanitarians who ever lived.
According to the dictionary, humanitarians are people who are concerned with or seeking to promote human welfare. Based on this definition, we all have a humanitarian side to us.
But, only very few of us have chosen to act on it, and that's what sets great humanitarians apart. Instead of walking the well-worn path, they made their own. Most of the time, at a great personal cost. All because they believed that mankind deserved better.
As a passionate philanthropist, Chris Oyakhilome started the Chris Oyakhilome Foundation International (COFI), a non-profit, non-governmental organization with the mission to help the most vulnerable people and communities in some of the poorest countries and regions of the world.
"You would discover greater treasures the Lord has deposited in YOU if you reach out to others"  – Chris Oyakhilome reminds us to be the answer to the cries of needy children and families living in underserved communities!
Thank you for the contributions, initiatives, and impact all those who volunteer with us make in the lives of the indigent around the world. We encourage the next generation to take action on the issues of poverty by volunteering with us and helping bring about the change they want to see in their communities and nations at large. Click here to sign up today.