Each year the Future Africa Leaders Foundation (FALF) identifies young leaders who are positively impacting their communities, society, and Africa. The program seeks to recognize and reward young men and women whose exemplary leadership skills have been utilized in developing solutions to issues addressed in the United Nations Sustainable Development Goals: no poverty, no hunger, quality healthcare, quality education, gender equality, sanitation, and hygiene, renewable energy, jobs and economic growth in Africa.
Through its programs, the Future Africa Leaders Foundation hopes to empower African youth to be leaders and change agents acting to find solutions to challenges facing their various African societies.
In years past, award winners, also known as FALF ambassadors, have continued in their journeys by representing Africa in many different political and social contexts, personifying their communities at the United Nations and the European Union.
This year is no exception, under challenging conditions on a global scale, these youngsters have risen to the occasion with their massive contributions to their communities throughout the COVID-19 pandemic which affected everyone adversely.
Thanks to the vision of our founder, Future Africa Leaders' Foundation hopes "to raise financial, political, technological, intellectual and economic giants who are driven by the challenges in Africa to proffer sustainable solutions." Every year, at the Future Africa Leaders' Awards, Chris Oyakhilome celebrates young African leaders who follow his vision to impact lives and change the future of Africa.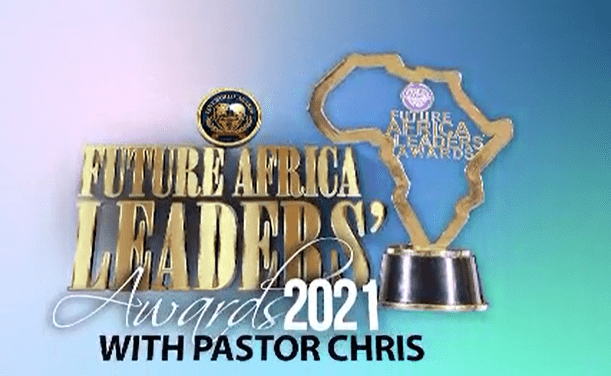 Who are the Future Leaders?
Ten people are awarded a prize and they are chosen from a shortlist of thirty outstanding young community leaders who have actualized their vision for change. This year's shortlist will be announced in a live broadcast on the 19th of December on all LoveWorld networks.
The impact of their endeavors is felt in their communities. They all have something in common, they all thank Chris Oyakhilome for his vision that culminated in the formation of the Chris Oyakhilome Foundation International (COFI). This foundation has the future of Africa's development at its heart. The future is in the leaders and their ability to effect change. They are being mentored, advised, and guided by members of The Future African Leaders Foundation.
As we count down to the 9th edition of the Future African Leaders nomination show, let's take a look at what the past nominees have been up to this year.
Past Winners & Young Leaders of the Future
The Global New Year's Eve Service with Chris Oyakhilome is the time for announcing the Future Africa Leaders Award (FALA). Each year, Chris Oyakhilome discusses the motivation behind the awards and the unprecedented impact being made by the young African leaders under the mentorship and guidance of the Future Africa Leaders Foundation (FALF).
Last year the award ceremony was honored by the presence of an exemplary leader in her own right, Nobel prize winner, and a formidable force in Africa, Madame Ellen Johnson Sirleaf was once again the special guest of honor, after presenting the award to the winner, Babiene Heline Eweni from Cameroon, the previous year.
The former President of Liberia addressed the global audience and extended her goodwill message to the young African leaders. In her address, Madame Sirleaf with great inspiring words encouraged the young leaders to remain resilient in meeting social advancement and economic development needs in Africa. "The future is yours, claim it."
Madame Ellen Johnson recognized that her "journey was supported by my many teachers and mentors who guided (her)to a world opened up by the enlightenment of higher education, and which led to (her)conviction that access to quality education is the social justice issue of our time." Many of the FALA nominees spearhead education projects that will transform the physical, social and economic landscape of Africa.
Like the nominees and winner's Madame Ellen Johnson continues to enhance lives around the globe through her courageous and inspiring leadership.
FALA 2020 Winner
23-year old Gwei Michael Wawa from Cameroon stood out among his peers to claim the coveted Star Prize Award at the 2020 Future Africa Leaders Awards (FALA), during the 31st New Year's Eve Service with Pastor Chris. He is recognized as a trailblazer and exceptional leader, whose work has transformed Africa.
He demonstrated astounding leadership prowess through the organization of unique technology-based and humanitarian campaigns, bringing solutions to diverse problems in his country and beyond. Among other projects and initiatives, the young social activist started an NGO that impacted the lives of thousands of young people through insightful conferences, facilitated new inventions, and instituted projects to train teenagers in robotics, web design as well as computer literacy.
Gwei Michael Wawa is so passionate about youth empowerment and helping families in his country that more recently he and his team members carried out an agricultural project in Batoke Limbe Community, Cameroon. This project aimed at training youths, adults, and families in major farming techniques. Families and youths were trained to be self-reliant, requiring no support and also to improve the livelihood of people living in the community.
Rising to the demand for quality leadership in Africa alongside Gwei Michael Wawa, were 9 other young leaders from different African countries who were also honored with awards at the night's event. With different humanitarian acts including raising funds to sponsor food relief programs, contributing to quality education through conferences, organizing life-changing symposiums among others, these young leaders stood out among many as true future African leaders.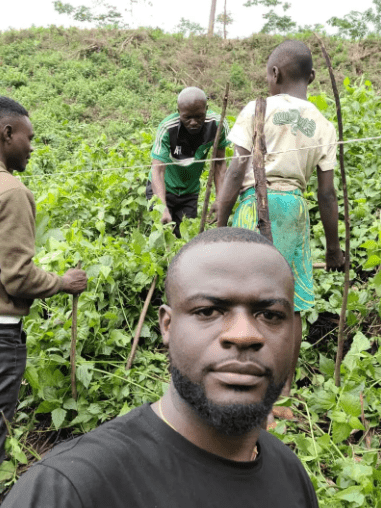 FALA 2019 Winner
The accomplishments of the FALA Star Prize winner of 2019 are outstanding. Babiene Heline Eweni, from Cameroon, is a tenacious and hardworking individual, who is passionate about seeing young people fulfill their potentials.
She has had a significant impact on hundreds of young people, including physically challenged youths, who developed skills in catering, fashion design, carpentry, and various other trades, enabling them to be financially independent individuals.
Babiene took steps to improve the living conditions of Cameroonian refugees in Nigeria, and among many other projects and initiatives, also started an NGO which has directly impacted close to 50 000 youths.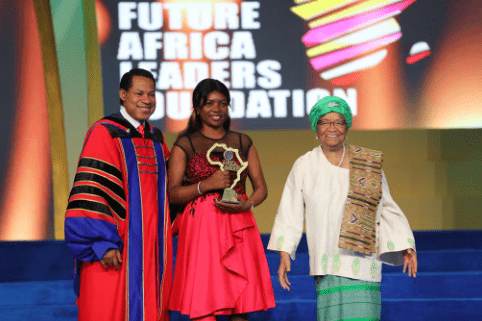 Get ready for the 9th edition of the Future Africa Leaders Awards Nomination this Sunday, 19 December 2021 at 6:00 pm (GMT+1). Let's celebrate young Africans and their phenomenal contribution to nation-building, societal transformation, civic engagement, and youth development.