"There are Pastors across the globe who have been impoverished by the crisis, having neither food nor money to take care of their families," Chris Oyakhilome explained and he went on to say that many ministers who are in desperate circumstances, are praying and expecting a miracle. God expects us to be the answer to their prayers. He appealed to other ministries to participate actively in the exercise, and expressed that the gesture was not limited to members of Loveworld Inc.
The first of it's kind initiative started by Chris Oyakhilome,  Global Emergency Food Relief Aid for Pastors and Ministers of the Gospel in dire need, is being coordinated and executed by the Chris Oyakhilome Foundation International (COFI). As part of his commitment to catering to the needs of families adversely affected by the COVID-19 pandemic, the President of Loveworld Inc., Reverend (Dr.) Chris Oyakhilome, launched the Global Emergency Food Relief. There have been several ministers across Rivers States in Nigeria, who have been affected and impoverished by the global pandemic caused by the corona virus. The first phase of the campaign was initiated on the 30th of May, and has continued through 4 phases.
Recently, another 1500 ministers in Rivers State, Nigeria benefited from the program, adding to the more than  6,000 Pastors and Ministers who have already received aid in 16 countries in over 50 locations around the world. In countries like South Africa, India, United Kingdom, Nigeria, Uganda, Zimbabwe, and more food packages were distributed for those people in dire need. The relief packages contained both food for the body and food for the spirit, the Word of God contained in books and audio-visual materials by Pastor Chris.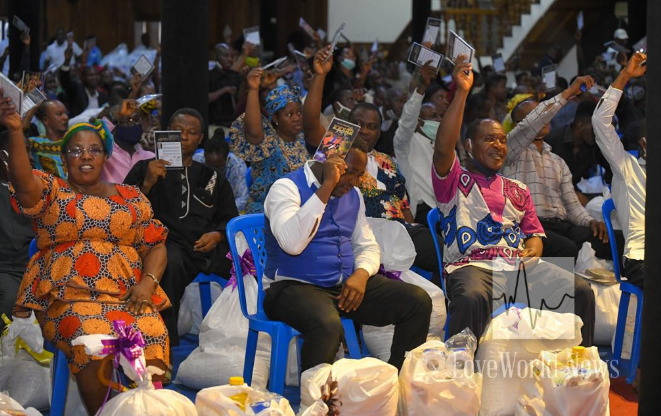 Excitement  and immense gratitude filled the air as emotions burst forth in admiration for Pastor Chris Oyakhilome and partners of the Chris Oyakhilome Foundation International, for the practical demonstration of charity and generosity. The impact of this initiative will resonate into the future of these beneficiaries and hopefully ease their plight. While the virus infects people regardless of wealth and social status, the poor have been the most affected. With a recession looming as a result of the pandemic, that number will only grow if proper measures are not enacted. To reduce unemployment and poverty, which are inevitably linked to this pandemic, any help will go a long way to ease the financial burden ensuing from the lock-down, and cushion the aftermath of the pandemic.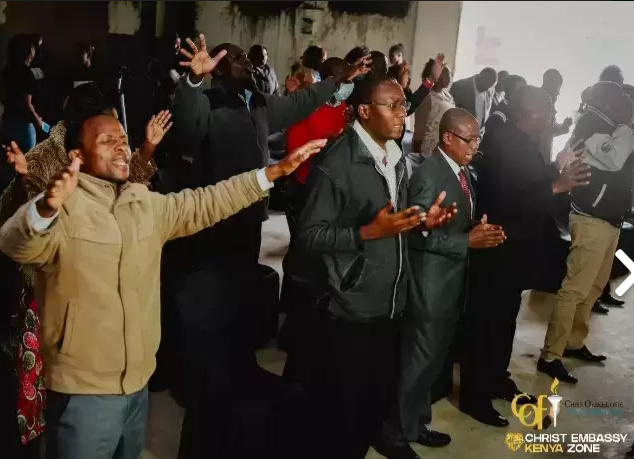 You can be a part of this Emergency Relief today and contribute to the ongoing miracles by visiting //icm.ngo/pastorsrelief  nominating a Pastor or Minister who would receive an emergency relief pack. Also, to sponsor this initiative, you can send an email to info@theinnercitymission.ngo for more details or visit any Christ Embassy church close to you .
On social media, Chris Oyakhilome is being praised for his aid work by people using the hashtag #PastorChrisGivesAgain, and we encourage you to share your support.