As humans we have incredible powers, and one of them is the power to give and to transform our communities and the world. The act of giving freely to help those in need, without expecting anything in return, is what COFI's Founder teaches us daily.
Focus On Giving
In the past days, Chris Oyakhilome explained that many ministers who are in desperate circumstances, are praying and expecting a miracle and that God expects us to be the answer to their prayers. Beckoning on other ministries to participate actively in the exercise, he clarified that the gesture is not limited to members of LoveWorld Inc. As part of his commitment to ensure needy citizens during the Covid-19 pandemic are not left to suffer, he has announced a Global Emergency Food Relief aid for Pastors and Ministers of the Gospel affected by the current global crisis.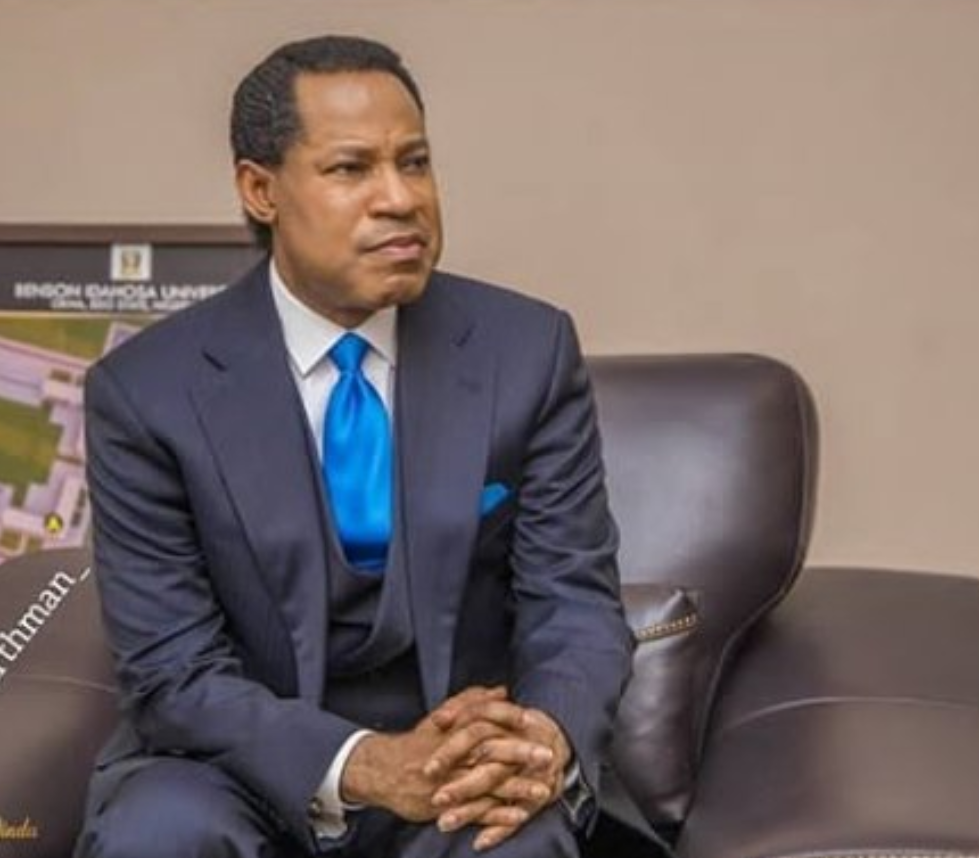 Heed The Call
Our founder, Chris Oyakhilome, spoke during his ministration at the ongoing nightly broadcast of Your Loveworld on Saturday, May 23, 2020, which is widely watched on all LoveWorld Networks, YouTube, Facebook and several other online, satellite, terrestrial networks and radio stations across the world. He said, "There are Pastors who are impoverished by this crisis. There's no way that you can know all of them, but some of them were brought into very desperate circumstances. They have no food, no money, nothing! This week, I want us to do something if we can find them, if we can get to know who and where they are."
The LoveWorld President encouraged everyone to heed the call and contribute meaningfully to the project as faithful partners in reaching out to the needy. He further expressed hopes that this will go a long way to encourage and support the beneficiaries.
This is an ongoing effort, with Emergency Food Relief interventions, that Chris Oyakhilome Foundation International (COFI) has so far provided food supplies to over 300,000 families and households across the six geo/political zones of Nigeria and many more in several other countries around the world as the COVID-19 pandemic is causing a socio-economic crisis of unprecedented scale.
#PastorChrisGivesAgain
Everyone on Social media is using the hashtag #PastorChrisGivesAgain to show how grateful they are of Chris Oyakhilome for his great actions. He helps and saves lives, all over the world, without expecting anything in return. Join in by sharing your support to him and how he is changing lives.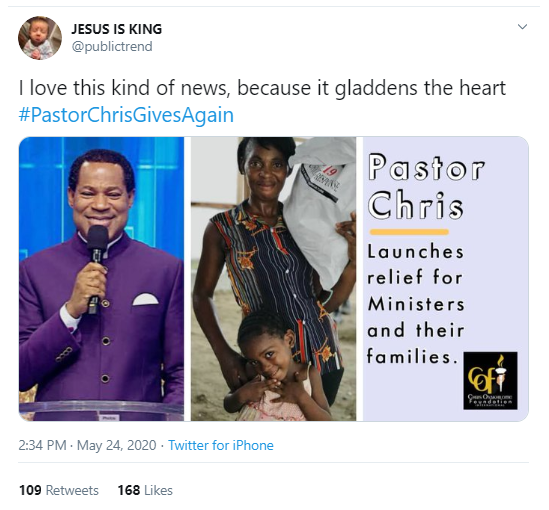 Also, to be a part of this special Global Emergency Food Relief program, kindly send an email to info@theinnercitymission.ngo or visit any Christ Embassy church close to you.