The world is distraught over the unfortunate events taking place across India right now and the Chris Oyakhilome Foundation International (COFI) is responding on the scene with the utmost aid and intervention measures. Earlier last month opened the monsoon season, causing widespread flooding and landslides throughout the South Asian region. In addition to the continuously rising death toll, thousands upon thousands of civilians are currently misplaced causing complete disruption and tragedy throughout and around India, Nepal, and Bangladesh.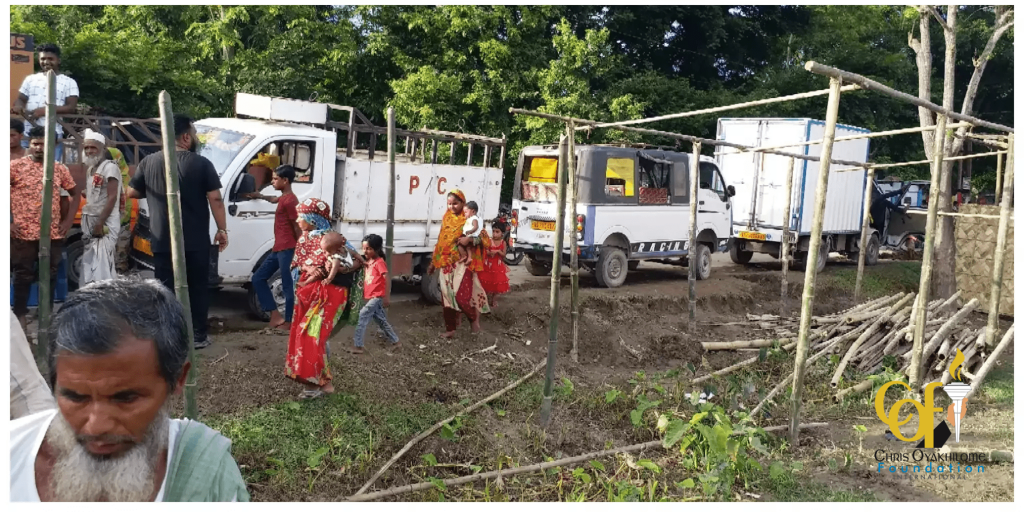 While the rainfall in India is generally below average year-round, monsoon rain can be quite unpredictable as far as how much and where it will fall. According to the India Meteorological Department (IMD), India undergoes areas of severe floods as well as areas of persistent drought, year after year. Even with a deficiency in the rain, the monsoons are too intense for these regions to balance themselves. With such extreme amounts of rainfall at once, the rain that does come does not get absorbed by the earth properly and India is left with flooding and landslides.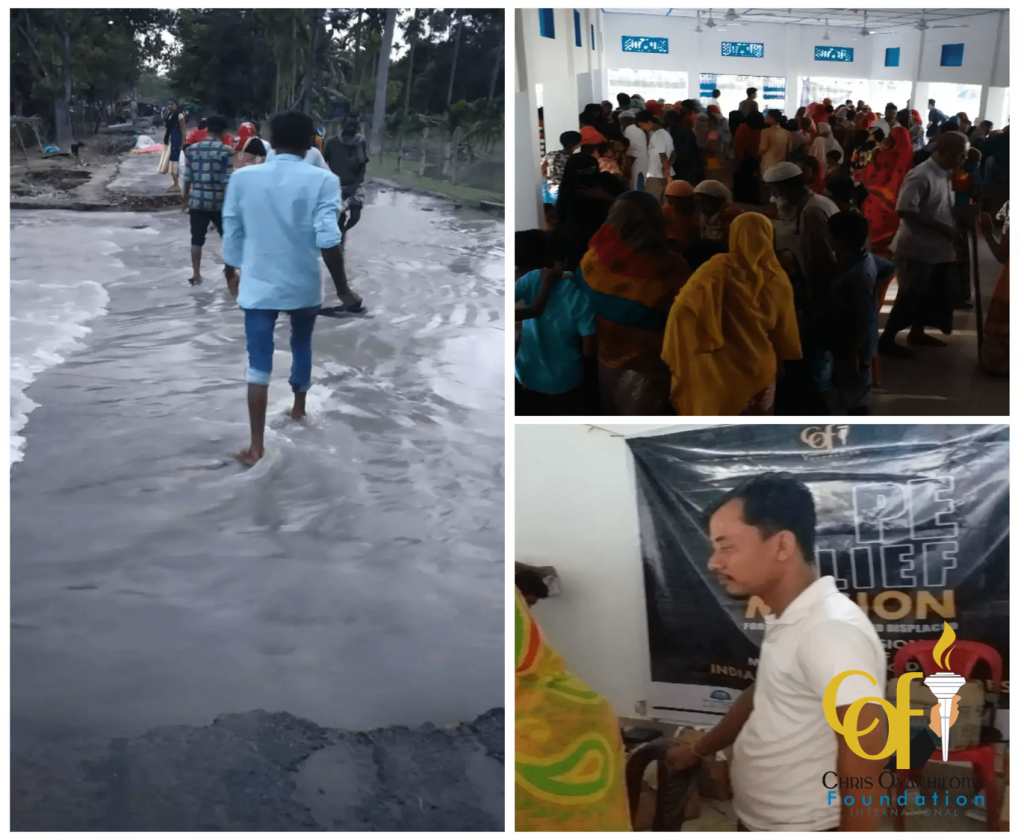 The living conditions in Bangladesh are less than subpar. With homes from bamboo and wood structures, held together by mud, there is hardly a chance for them once the flooding begins. Millions of victims have been directly affected by the floods and are being evacuated to temporary relief shelters throughout the surrounding regions. As houses are completely submerged under the floodwaters, the majority of the roads and bridges into the affected villages have collapsed and lie underwater as well. This is the most remote mission thus far for the Chris Oyakhilome Foundation International and it would not be possible without the most dedicated partners; Volunteer Medical Corps (VMC), InnerCity Mission for Children (IMC), Trauma Care International Foundation (TCIF), and Bible for All Mission (BFAM).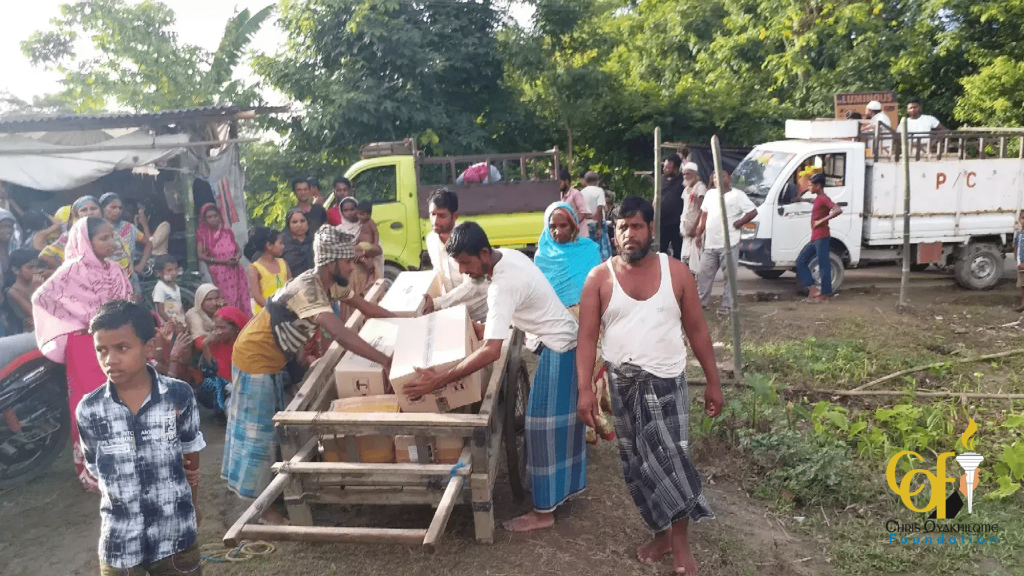 The COFI teams traveled through the rough of it all to reach thousands of displaced people in remote villages of Assam, in Northeast India. With a prepared team of 10 specialist doctors and nurses, COFI was able to reach over 1,500 survivors with proper medical attention. Partners of the Chris Oyakhilome Foundation arrived to the village with packages of emergency relief supplies, food items, and literature for the victims.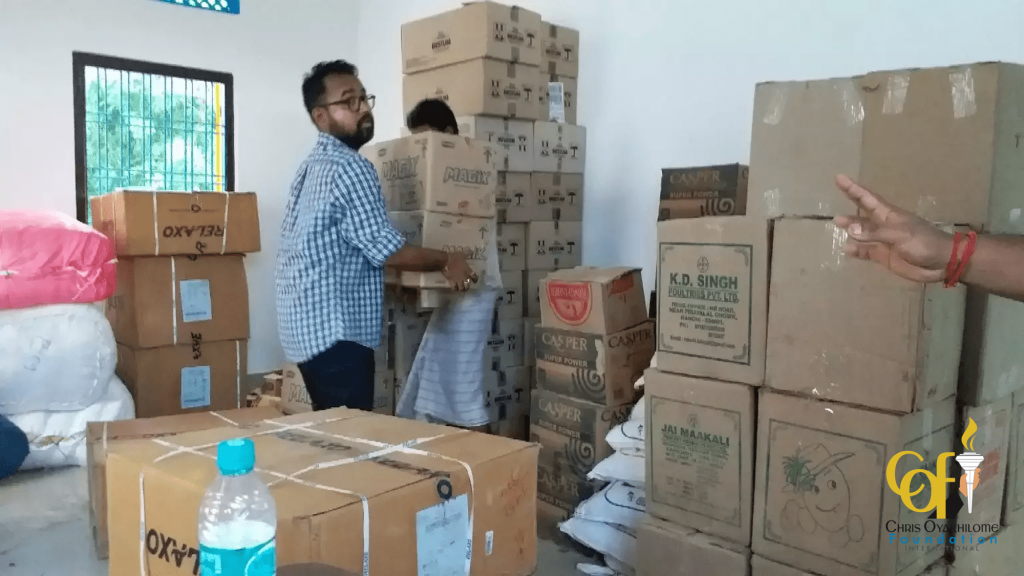 The efforts put forth by the Chris Oyakhilome Foundation are well received. Local government officials have expressed great gratitude towards COFI, and her partners, for giving their own time and energy to the victims. While the citizens of Assam feel forgotten by the rest of the world, COFI has not forgotten them.