It has been announced that the Former President of Liberia will be joining Rev Dr. Chris Oyakhilome on stage to announce the Star Prize winner at the Future African Leaders Award(FALA) ceremony on December 31st. Known as "Africa's Iron Lady," Nobel Laureate Ellen Johnson Sirleaf was Africa's first democratically elected leader.
"Only through service is one's life truly blessed"
As the first democratically elected female head of state, Liberia's Ellen Johnson Sirleaf was awarded the Nobel Peace Prize for her "non-violent struggle for the safety of women and for women's rights to full participation in peace-building work."
Her words of hope and encouragement are widely anticipated as she is one of the most inspiring African leaders of recent times. She has worked tirelessly for the future success of Liberia and other African countries. She steered   Liberia through reconciliation and recovery following the civil war. She guided her nation through the Ebola Crisis and worked with international partnerships to bring Liberia to the international economic stage.
"The universality of our struggle"
At the FALA Nominations Show, the global audience heard thirty reports about the activities of this year's nominees. Each one was an account of the exceptional and inspired leadership of a leader who is active now. The Future African Leaders Foundation (FALF) has given them a platform where they can bring to fruition their vision for their community. As a member organization of the Chris Oyahkhilome Foundation International (COFI) FALF promotes these young leaders who are aged 16-23. They have identified an issue in their locality and found a solution thus displaying exemplary leadership. The nominees come from over 20 different African countries so the impact they are having is reaching all over the continent.
"We are but their reflection"
Not only do these nominees display exemplary leadership skills they invest in others. These leaders work towards multiple sustainable development goals as defined by the United Nations. As the founder and CEO of 'Beauty Diverse' Susan Avante Mafusire from Zimbabwe has reached out to over a million listeners and viewers with her talk shows. She has highlighted the plight of disabled people goal 10-'Reduced Inequalities.' She also raises awareness of gender-based issues as in goal number five as well as goal three, "Good Health and Well-Being " when her show highlighted breast cancer awareness.
She also arranged a career guidance seminar that took place in 15 schools and reached 20,000 students. This leadership is far-reaching but she also impacts on projects where she finds a need. She opened a tuck shop to fund the refurbishment of her local school and create a library. With regular food and clothing drives, Susan was able to help 1,500 children in six orphanages. This motivated young leader is the youngest board member of MESH, an organization with 100,000 members who support young entrepreneurs in Africa.
It is a great visionary who is capable of empowering others for greater success. Many of the nominee's spearhead skills training initiatives giving hope for a brighter future for many indigent people. Training included shoe making, jewelry making, computer technician skills, solar power engineering, and web design.
All these projects need funding and these leaders utilize everything they have to create funds so their work can continue and expand. In line with sustainable goal 17, their work is most successfully expanded by investment from partner organizations. Governmental organizations have been influenced by the work of these future leaders. Kwaku Amponsah Asiama has been invited to debate with the president of Ghana. A clip of Michelle Mumba planting trees encouraged the President of her native Zambia to get involved in her campaign. Their leadership is exceptional.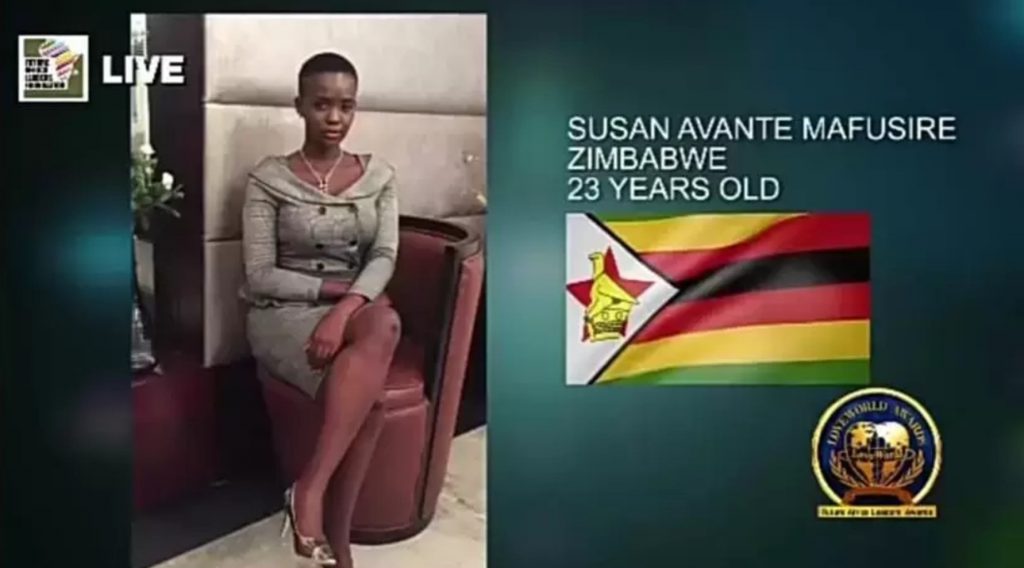 "Where they had no voice, you found a way to be heard"
Thanks to the vision of the founder Chris Oyakhilome FALF hopes "to raise financial, political, technological, intellectual and economic giants who are driven by the challenges in Africa to proffer sustainable solutions." During the nominations show it was revealed that this vision has exceeded expectations and the future of Africa is looking brighter than ever.
The FALA Award Ceremony is screened live on December 31st on all LoveWorld media outlets. Honoring these leaders will inspire them to do greater things. Their voices are being heard. We have the privilege of listening.