We covered the first successful initiative of The Inner City Mission (ICM), under the auspices of Chris Oyakhilomi Foundation International (COFI), who embarked on another emergency food relief intervention earlier this year. As far back as May, Chris Oyakhilome explained that many of the ministers who are in desperate circumstances, are praying and expecting a miracle and that God expects us to be the answer to their prayers. ICM aimed at providing food and relief to needy and vulnerable children who had been affected by the recent preventative measures of lock down of the nation. The collection of the food was already distributed to thousands of affected families. This ongoing effort, with Emergency Food Relief interventions, in collaboration with COFI's partners has reached over 300,000 families and households across Nigeria and many more in several other countries around the world.
Nobody could have foreseen the economic and social devastation that was caused by the global pandemic caused by COVID-19. The coronavirus pandemic will see more than a quarter of a billion people suffering acute hunger by the end of the year, according to new figures from the World Food Programme (WFP). Latest numbers indicate the lives and livelihoods of 265 million people in low and middle-income countries will be under severe threat unless swift action is taken to tackle the pandemic, up from a current 135 million.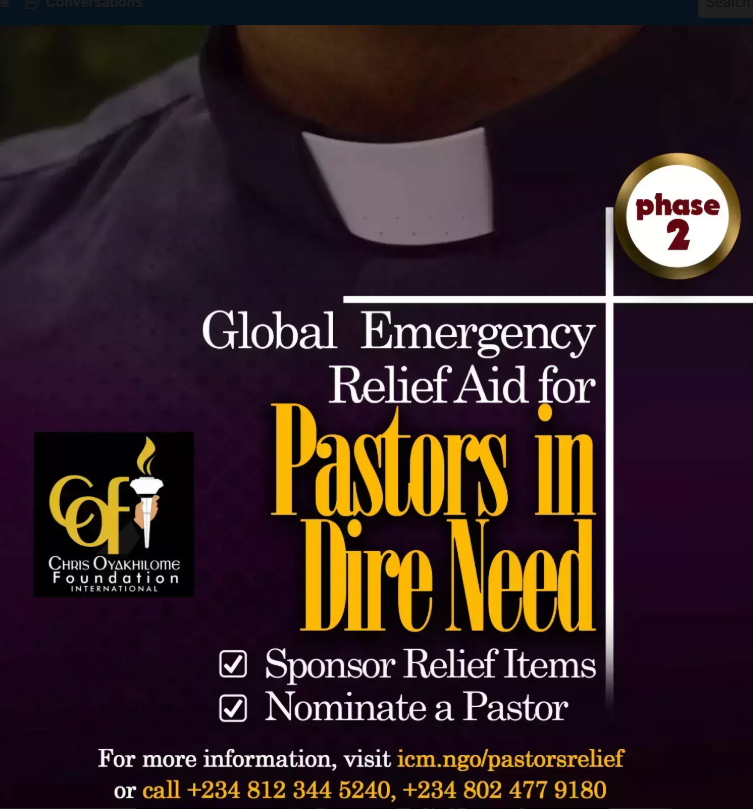 Phase 2
Phase 2 of the Global Emergency Relief Aid to Pastors in Dire Need coincided with the conclusion of the second day of 'Your LoveWorld' Season 2. The founder of COFI, Rev Chris Oyakhilome, D.Sc. D.D expressed immense gratitude for the phenomenal impact of the Global Emergency Relief Aid for Pastors in Dire Need, phase 1, and called for further humanitarian action as he said "Let's do it one more time, let's do it again. I think we should because- why what we did is a seed to begin, I think if we do one more time it will help many more of them come out of  the situation in which they found themselves; and remember no one else is going to do it, its God's people. God relies on His own people to do His works, so He is relying on us to care".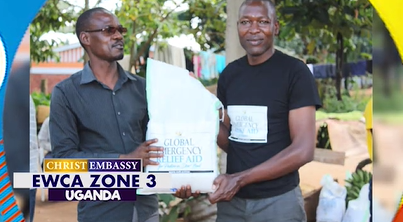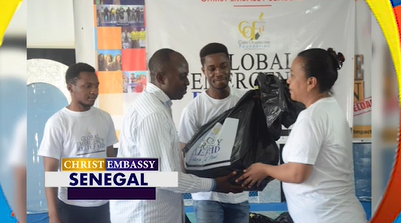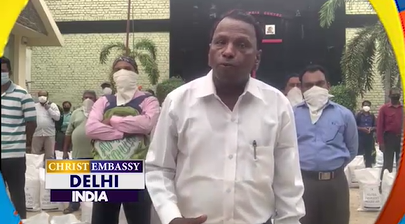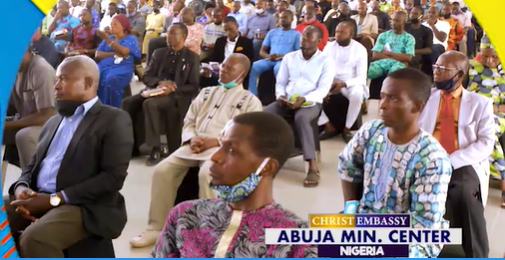 Pastor Chris expressed enormous appreciation for all the relief aid provided on a world-wide scale, saying: "I want  to thank you because your response was very beautiful, I must tell you at the time I made that announcement, I  didn't know they were so many that were in such a situation in so many countries. I want to thank the Pastors and the Churches and Ministries and Members of various Churches who stood up to help their Brothers and Sisters in the Lord who were in need."
You can be a part of this Emergency Relief today by visiting icm.ngo/pastorsrelief to nominate a Pastor or Minister who would receive an emergency relief pack. Also, to sponsor this initiative, you can send an email to info@theinnercitymission.ngo for more details. Follow our superuser@COFI for latest news and updates on our Global Missions.