The Chris Oyakhimlome Foundation International has commissioned a brand new primary school and health center in Yola, North-East, Nigeria. Did you know that only 61% of 6-11 year-olds regularly attend primary school and only 35.6 percent of children aged 36-59 months receive early childhood education? In Northern Nigeria, the picture is even bleaker, with an overall attendance rate of 53 percent.
Getting out-of-school children back into education poses a huge challenge. The reason that school attendance in northern Nigeria is low is driven by various factors. These include insurgencies, communal conflicts as well as economic barriers.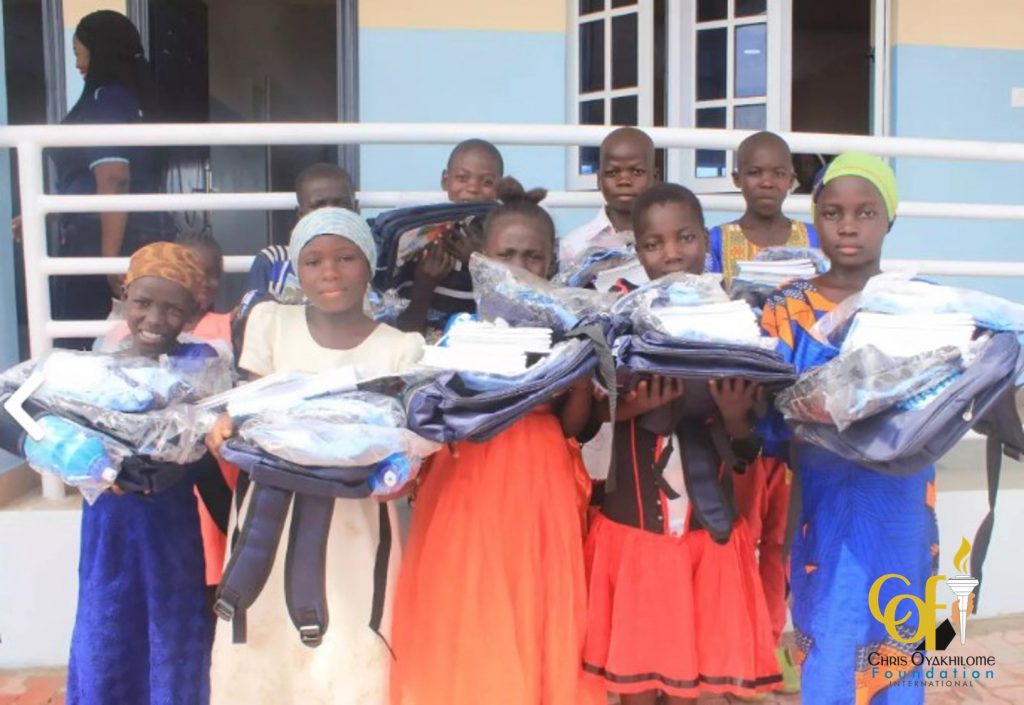 There is also a socio-cultural norm that discourages the attendance of formal education, especially for girls in these rural areas. This state of the art facility focuses on long-term educational needs in Northern Nigeria and enhances early childhood development. It will contribute to the goal of sustainable development as defined by the United Nations.
Amazing facilities  to take care of all the children's needs
The InnerCity Mission for Children has installed a large kitchen on the premises. Staff will prepare delicious and nutritious food in this beautiful kitchen. This way children will eat at least one top quality meal during the school day. A healthy diet will help improve concentration.
The teachers are excited to be educational pioneers in this first of its kind of facility in the region. They are ready to deliver lessons with love. Children are being brought to and from the school cutting out the worry of transport for parents. Being mindful of all the children's needs should see that classrooms are full and attendance is at the maximum.
At the opening of this COFI school kits were distributed.  In supplying children with the tools they need they will succeed in their studies. The look on the children's faces as they opened the bags and saw their uniforms was truly uplifting.
An excellent education is a foundation
It is empowering for the families to know their children's primary education journey is supported.  They will not have to worry about tuition fees and educational supplies.  There is a big thank you to the partners who made this happen.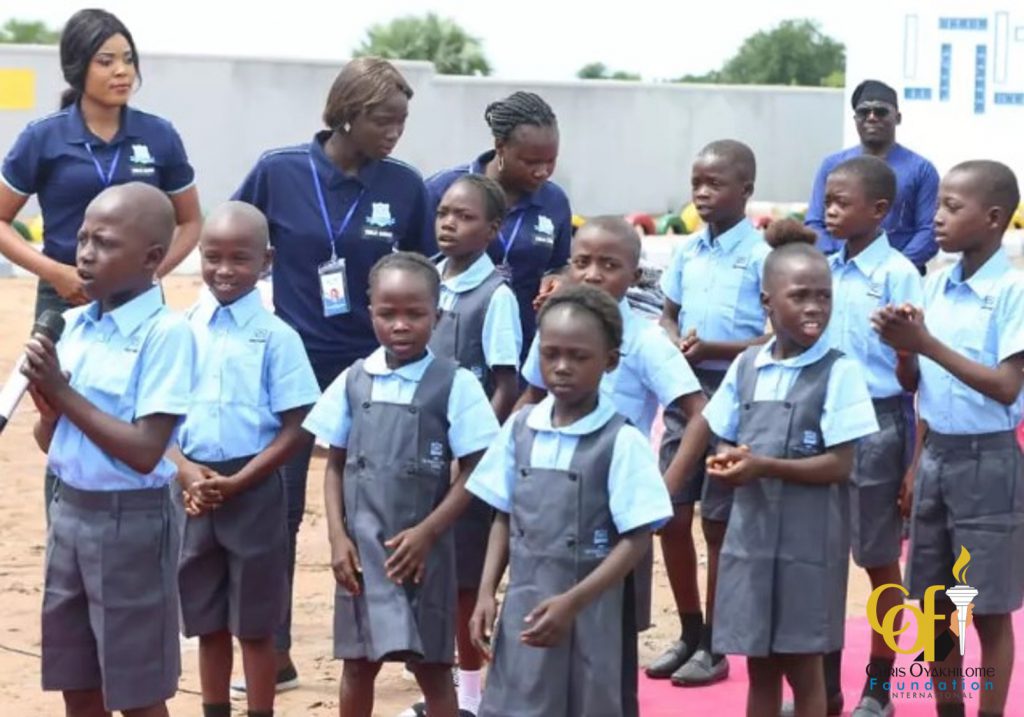 The lessons are going ahead a full speed it was wonderful to hear the youngest learners tackling their numbers. It won't be long before they are learning calculus. They may be reading simple words today, but they are being prepared to solve the world's problems tomorrow. Are you able to help with the vision of the Inner City Mission For Children?
Communities are sustained by education
As part of COFI, there is a commitment to education as a tool to change inequality in society. Education not only builds a strong foundation of the life of the individual child but it benefits the family, community, and society in general. Education is considered a ticket out of poverty and deprivation The development of cohesive and sustainable education policy is a reflection in the growth of any society.
Remember "every child, is your child". You can donate to this worthy cause and help send 100,000 children to school.