This is definitely something to shout about. The 2019 Volunteer Medical Corps (VMC) Online Conference is taking place very soon, on Saturday, December 14th at 12 PM (GMT+1) This is a perfect opportunity to be inspired to achieve more in 2020.
Expanding social impact through technology
This is the theme of the conference that is open to all Christian medics, paramedics, health sector professionals, aid workers, students and non-medical volunteers who are passionate about Christ-centred medical, surgical and hospital outreaches. The humanitarian relief missions that the VMC undertake are phenomenal… Register today online. This is one conference you don't want to miss.
About the Volunteer Medical Corps
The VMC is a global Christian medical outreach program. We are committed to providing medical care and sustainable health care solutions in places of crisis as well as to communities in perpetual need. Our vision is to have global medical outreaches ready to provide prompt medical services across the globe. It is our mission to provide the most suitable medical aid to communities or individuals in need.
Together we can make a difference.
As a member of the Chris Oyakhilome Foundation International, we were able to honor our patron by performing many medical outreaches recently.
The VMC Lagos Chapter worked with with the' Girls in Charge Foundation' for a special outreach to teenage girls in Okoagbon-Iwaya. This is a well-known slum area in Lagos, Nigeria. The girls were taught about personal hygiene and how to perform a self-breast examination. They attended lectures on the prevention of sexual abuse and mind management (mental health). The mothers and widows in the community were also not left out, as they also benefited from the free medical services provided by the team.
The VMC Maiduguri Chapter offered free eye screening and prescription glasses to many of those with eye-related problems in Kumshe Community. VMC members of Christ Embassy UK visited Sahara Residential Care home for people with learning difficulties, autism, and complex medical needs.
Give of yourself to someone
The VMC South Africa A Zone 1 Chapter visited orphanage homes, hospices, care homes for the elderly and for children with disabilities. The members of the VMC in Togo provided food and dental care services to the indigent children.
In Italy members of the VMC in Rome, Italy Chapter performed acts of service by cleaning up in their locality in celebration of our Father, our Mentor and our Teacher, Pastor Chris. In the Democratic Republic of Congo members of the VMC in DRC provided food supplies and other groceries to a local orphanage.
A global need
Free surgeries were carried out by members of the Volunteer Medical Corps in collaboration with Biopsy Clinic in Lagos State, Nigeria. These free surgical procedures were carried out in celebration of our dear Man of God, Revd Dr. Chris Oyakhilome.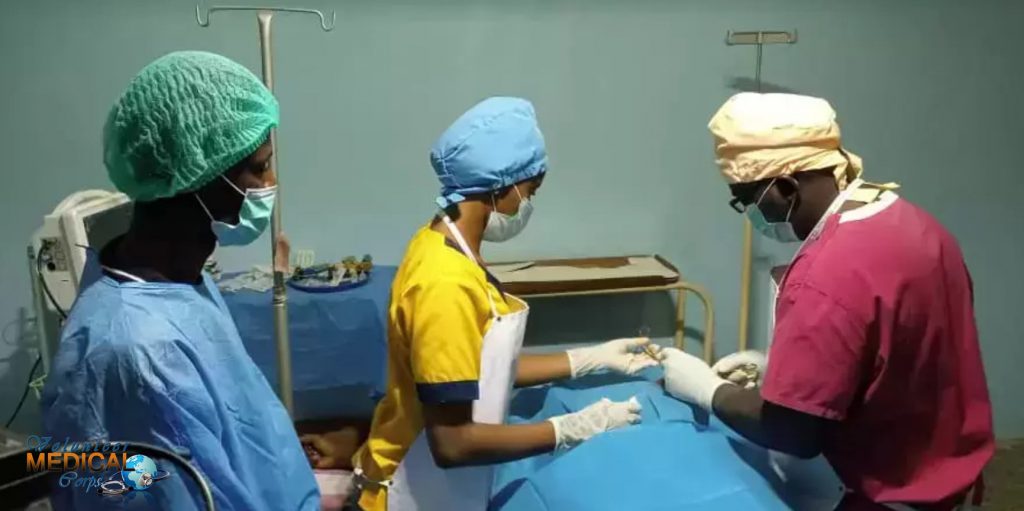 The members of the VMC CE Irrua in Edo North and Edo Central Zone carried out a massive medical outreach. They provided free medical screenings, specialist consultations, and medicines to residents of neighboring communities who were gathered at the palace of the Onojie of Irrua.
Could you be part of the VMC? Do you want to be part of an organization where you impact lives directly? Click on the link here and find out how you can join the VMC today. Benefit from the online conference and together we can make a difference.