Every year on the 4th of February, the International Day of Human Fraternity seeks to promote cultural and religious tolerance.
When Chris Oyakhilome founded the Chris Oyakhilome Foundation International (COFI) in 2004, he saw a need to ensure that "no one was left behind."
The InnerCity Mission for Children (ICM) falls under COFI and is a Christian non-governmental organization dedicated to breaking the Cycle of Poverty through sponsoring initiatives benefiting children living in poverty in inner cities. The organization has been awarded Consultative Status to the United Nations, the highest status granted to non-governmental organizations, allowing the Mission to be an active participant in initiatives operated by the United Nations.
Chris Oyakhilome made a well-known statement: "You are not a success until you start changing other lives permanently."
The word fraternity is defined as a group of people that share common interests. Fraternity also means the state of mutual support within a group. The United Nations hopes people around the world would begin to embrace these ideas. Instead of focusing on our differences, we should focus on what we as human beings have in common. We also need to underline the importance of raising awareness about different cultures and religions, or beliefs, and the promotion of tolerance.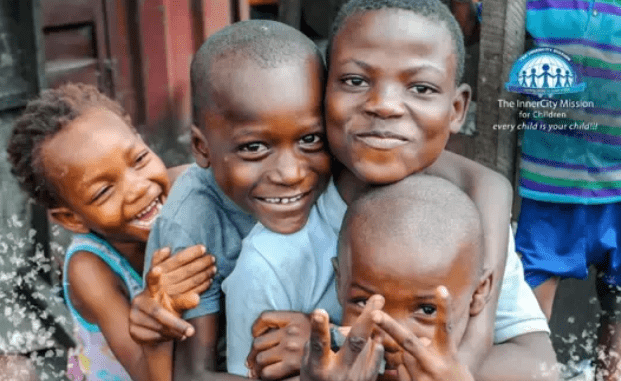 Education as a tool for tolerance and understanding
Social acceptance and respect for cultural diversity on a global scale are essential for embracing differences and raising awareness. Education is a key tool to make this happen, something which COFI recognizes and strives to improve.
Early Childhood Education is crucial for future development. Early Childhood Education (ECE) works to challenge, motivate and nurture the formative early years of a child's life and to give them every possible chance for healthy development. It has the possibility to nurture caring, capable and responsible future citizens who will impact the generations to come.

Spiritual Guidance
The need for spiritual guidance has also never been greater. It is critical that we make every effort to spread the message of "loving our neighbor" based on our common humanity, a message shared by all faiths and religions.
The family is the core foundation of society. When families are strong, it enhances a child's development and decreases the likelihood of neglect and abuse.
At a time when the world is reeling from the aftermath of the global pandemic caused by COVID-19, we need to recognize the valuable contribution of people of all religions, or beliefs, to humanity and the contribution that tolerance among all religious groups can make towards improved awareness and understanding of the common values shared by all humankind.
COFI believes in supporting strong foundations of community by promoting good governance, accountable leadership, and sustainable development to help individuals, communities, and nations lead purposeful and productive lives in the service of the Lord.
The History behind the #InternationalDayOfHumanFraternity
On December 21, 2020, the United Nations General Assembly proclaimed February 4th as International Day of Human Fraternity. The first event was held on February 4th, 2021. This date commemorates the historical meeting between Pope Francis and the Grand Imam of Al-Azhar, Ahmad al-Tayyib. They met on February 4th, 2019. During this meeting, the two religious leaders signed a document titled, "Human fraternity for world peace and living together."
Fostering a Culture of Peace
A culture of peace is a set of values, attitudes, traditions, and modes of behavior and ways of life, based on respect for life and the promotion of all human rights and fundamental freedoms.
We are all in this together and we need to love and support one another to live in harmony and peace in an environmentally sustainable world.
Raise awareness for this day on social media with #InternationalDayOfHumanFraternity.