Each year the International Day of Peace is observed on 21 September around the world. The theme this year is: "Recovering better for an equitable and sustainable world".
The COVID-19 pandemic has hit the underprivileged and marginalized groups the hardest. This year, we invite you to join the efforts of the United Nations, which stands for peace, dignity, and equality on a healthy planet, and focus on recovering better for a more equitable and peaceful world.
Celebrate peace by standing up against acts of hate online and offline, and by spreading compassion, kindness, and hope in the face of the pandemic, and as we recover.
The COVID-19 crisis has disrupted the learning of children, young people, and adults at an unprecedented scale. With fewer resources and less of a focus on education at home, children growing up in poverty are behind from the very beginning. Poverty and education are inextricably linked, because people living in poverty may stop going to school so they can work, which leaves them without literacy and numeracy skills they need to further their careers. Studies have repeatedly shown a link between poverty and education. The pandemic has been a reminder of the critical importance of literacy. Beyond the right to education, literacy empowers individuals and improves their lives by expanding their capabilities to choose a kind of life they can value.
In 2021, as we heal from the COVID-19 pandemic, we are inspired to think creatively about how to help everyone recover better, build resilience, and transform our world into one that is more equal, more just, inclusive, sustainable, and healthier.
To be able to recover from the devastation of the pandemic, we must make peace with one another. And we must make peace with nature. Confronting this common enemy of humankind, we must be reminded that we are not each other's enemy.
Closing the Gap
Investing in children's education is an essential means of maximizing their future wellbeing, that of their communities and nation at large. As our contribution to eradicate poverty, the InnerCity Mission (ICM), under the auspices of Chris Oyakhilome Foundation International (COFI) is empowering indigent families through our family strengthening and livelihood program with skills to become self-reliant and make informed choices in society.
Quality education remains a dream for many indigent children as many have been forced to drop out of school due to poverty, insecurity amongst other things. Family income is one of the strongest predictors available for measuring success, both in the classroom and later in life. The effects of poverty on children are wide-reaching and can lead to lifelong struggles, especially when young people don't receive educations.
Founding father, philanthropist, and humanitarian, Chris Oyakhilome believes children embody the future hence must be provided with resources required to become productive adults. To this end, he is committed to promoting quality education and skill acquisition among children so that they become vital to the development of their communities and the nation at large.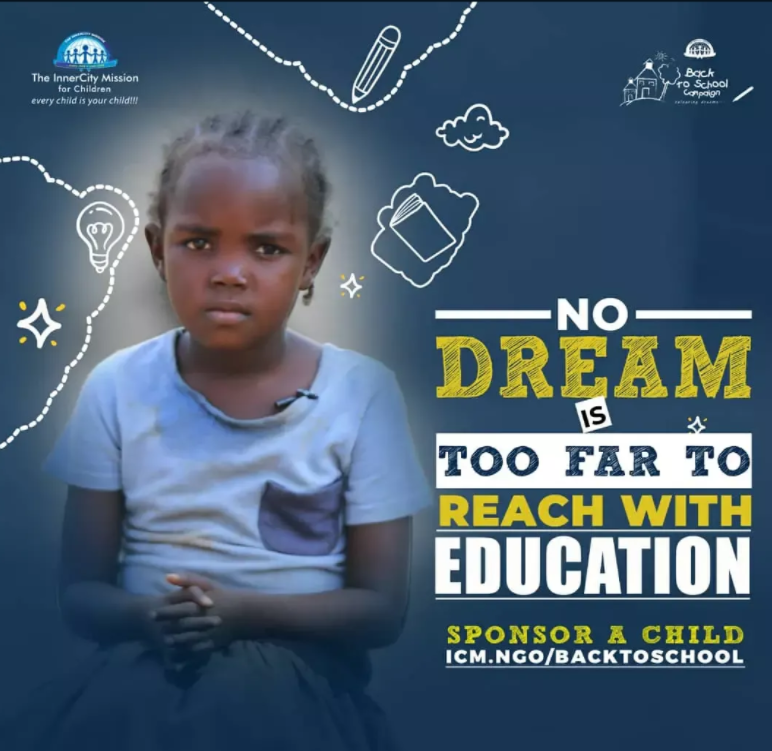 Chris Oyakhilome Foundation International
COFI is a faith-based, non-governmental, and non-profit organization that seeks to benefit vulnerable children through the promotion and sponsorship of free education, and through its InnerCity Mission Education Programme, has built over eight tuition-free schools across Asia and Africa just to cater for vulnerable children and those who have dropped out of school.
"We understand that the effect of poverty on children are far-reaching, and can lead to a life-long struggle especially when they don't receive a full education, and this is why the are a of education is particularly dear to our founder, Chris Oyakhilome," Pastor Omon Alabi, Director of COFI announced at the foundation laying ceremony of a tuition-free nursery and primary school, InnerCity Mission School in the community in Iguobazuwa, Ovia South-West Local Government Area of Edo State, Nigeria.
"The building of the school is a testament to our commitment to ensuring that vulnerable and marginalized children receive adequate educational opportunities, which will equip them with a foundational knowledge required to become active participants in changing their circumstances."
"The school will cater for pupils who have dropped out of schools or who have not been in the school due to financial constraints. It will provide uninterrupted access to six years of rich educational content which will give them what they need to become adults who are profitable to society."
"Undoubtedly, the growth of education is parallel to the growth of any society. For many disadvantaged children, education is a potential ticket out of poverty and deprivation."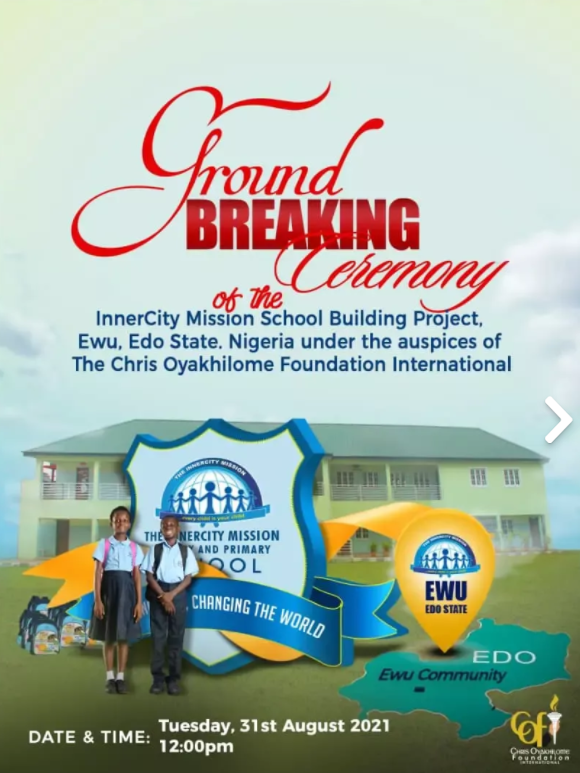 #EndChildPovertyNow #EveryChildIsYourChild #InternationalDayOfPeace