Christ Embassy Botswana Group, SA Zone 3 organized a mega InnerCity Mission (ICM) partnership launch for the year 2021, making a firm partnership commitment to adopt the nation of Lesotho through the Global Missions Initiative and sponsor much-needed Humanitarian interventions for children and families in need. This will involve consistent monthly financial partnership and sponsorship of selected orphanages within the Inner City Mission Orphanage Support network. Through the Chris Oyakhilome Foundation International (COFI), founded by Chris Oyakhilome, the InnerCity Mission endeavors to economically strengthen the livelihoods of vulnerable families as well as sponsor the establishment of children centers in underserved communities and much more.
Christ Embassy Mozambique Group, also organized a mega partnership launch for the year 2021, affirming their partnership commitment to support the InnerCity Mission in reaching indigent children and families in their area this year.
Various Acts of Love Continued throughout February
The pupils and teachers of the InnerCity Mission School (FESTAC campus) took part in the #ActsofLove campaign distributing food items to children and disabled people in 'So Said Charity home'. This simple act of love brought so much joy to the children in the home. Proving once again that love is better expressed when backed with an action, we congratulate and applaud the teachers and pupils in FESTAC on a successful outreach, who are committed to spreading love to indigent children this season.
Volunteers in Lusaka distributed lunch to street people and traders in Kuku Local market reaching more than 50 people. This #ActofLove was accompanied by Soul winning and sharing of the message of hope to the hopeless. We commend the Humanitarian Volunteer Network (HVN) in Lusaka on a highly successful outreach.
Another group of volunteers in Abuja, Nigeria visited children in Sheritti Community, Kabusa Village distributing educational materials and food items to them. This simple act of love put a smile on the faces of 70 children, proving once again that love is better expressed when backed with an action.
To commemorate the Acts of Love campaign, Loveworld Zone K visited an IDP Camp in Benue state. This outreach was a huge success as they donated food items reaching 239 children. They led 106 to Christ and also taught the children bead making and how to pronounce the alphabet.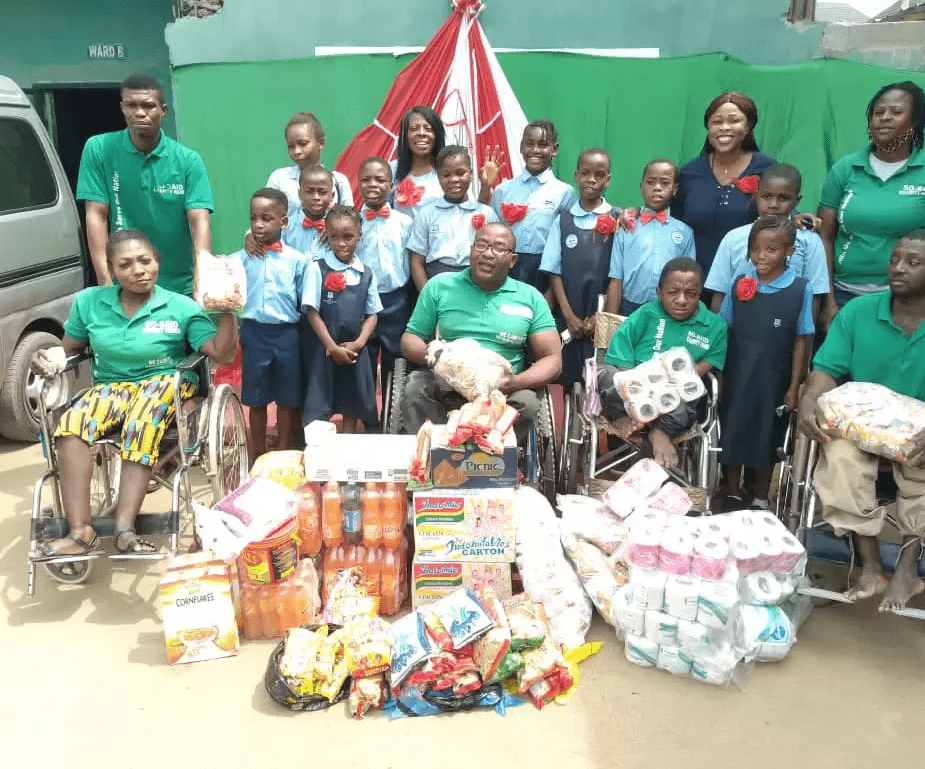 Success Stories
The InnerCity Mission for Children carries out social change in vulnerable and underserved communities through their child mentoring program, helping at-risk children realize their potentials and build a great future.
One example of a real-life transformation from mentee to mentor is Sarah Aguele, who was 13 years when she joined the InnerCity Mission Child Mentoring Program. She is now 17 years and mentoring children in 2 underserved communities in South-West Nigeria.
She has raised funds to execute two impactful projects in her former school (Kosofe junior college) which was used to buy one (1) pack of whiteboard markers and nine (9) waste bin baskets.
"I have grown so much in my spiritual life by regularly attending our every Friday prayer meeting and leadership development training. Currently, I am one of the leaders of the InnerCity Mission Child mentoring program and also handling two mentoring centers in Ajelogo and Ajegunle communities, South-West Nigeria. I will forever be grateful to the InnerCity Mission for such a wonderful initiative. Today, my life is an example to other children…"  – Sarah Aguele
Mentoring a child has significant benefits to the child. You can help them with their confidence and self-esteem, as studies have proven that children thrive beyond their disadvantage under mentorship. Their behavior and relationship skills improve significantly.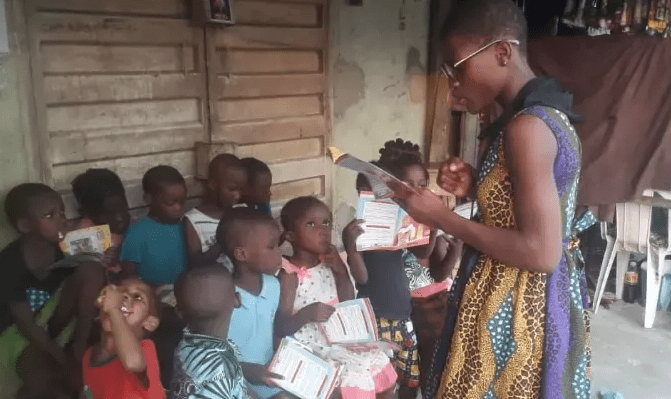 Another amazing story highlighted recently is of three children taken from a life of extreme poverty on the streets to a life of purpose. What a different story theirs could have been. They went from a life of hawking on the street to living a purposeful life. All three of them have subsequently completed their primary & secondary education and will soon be enrolled into university all thanks to the partners of the InnerCity Mission. The Oladunjoyes are evidence that child sponsorship works.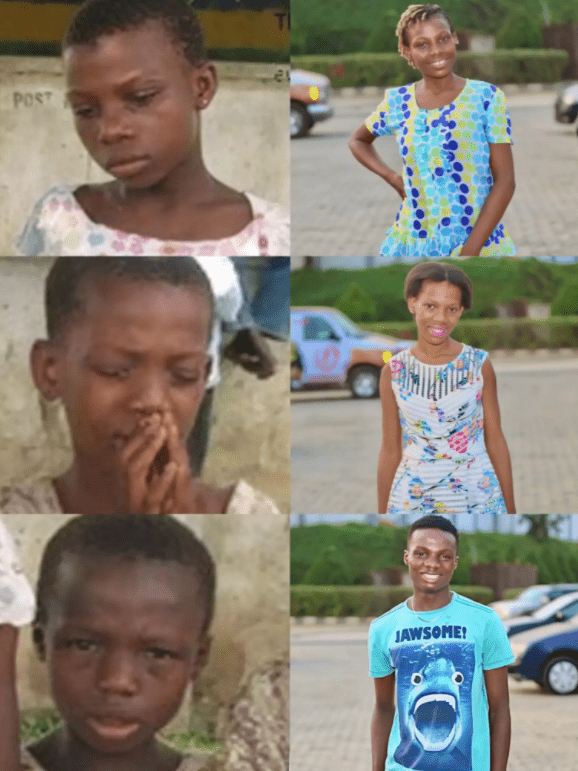 To participate in the #ActsofLove campaign, visit: theinnercitymission.ngo/acts-of-love