There is a saying by author and poet Oscar Wilde that "The best way to make children good is to make them happy". Today's child is tomorrow's future, so it is important that we usher them into success at very young ages.  Today there is a growing concern about the number of children, who instead of being in schools or at play, are being forced to work so they can survive. This brought about the movement to fight against child labor.
World Day Against Child Labor
The World Day Against Child Labor, which is held every year on June 12, is intended to foster the worldwide movement against child labor in any of its forms. So many children in the age group 5 to 17 are engaged in work that deprives them of a normal childhood, like getting adequate education, proper health care, leisure time or just basic freedom. In 2002, the United Nations body that regulates the world of work, the International Labor Organization (ILO), launched the World Day Against Child Labor for this very reason.
This year, World Day Against Child Labor will focus on the impact of the current crisis on children. The COVID-19 health pandemic and the resulting economic and labor market shock are having a huge impact on people's lives and livelihoods. Unfortunately, children are often the first to suffer.  Already, there are an estimated 152 million children in child labor, 72 million of which are in hazardous work. These children are now at even greater risk of facing circumstances that are even more difficult and working longer hours.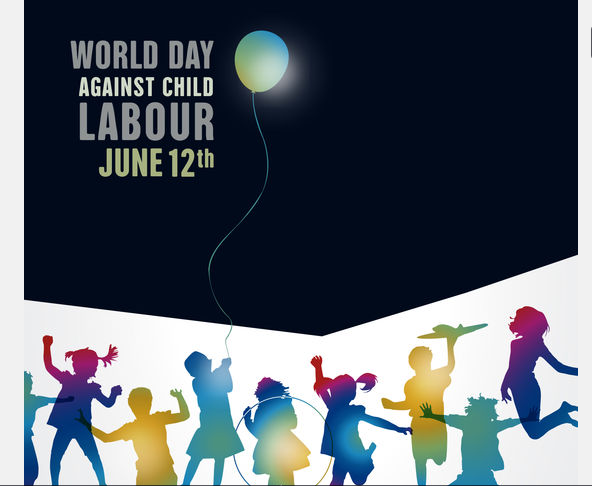 Education is Every Child's Right
The InnerCity Mission is proud to operate under the auspices of the Chris Oyakhilome Foundation International (COFI) to help these children live prosperous, fulfilling lives. Through this rewarding partnership, both organizations aspire to give the life of every indigent child a meaning, give them hope and provide for them a prosperous future. For COFI, the promotion of quality education and skill acquisition among children and youth ensures that they become vital to the development of their communities and nations. By giving indigent children access to education and helping them learn and build skills, we are molding them to become profitable members of society, which helps to build, maintain and sustain vibrant and economically stable communities, safe for future generations to live in.
There is no doubt that due to the current crisis schools are shut and 85% of students worldwide have had to switch to online learning. Education cannot wait. But the story is different for children living in the inner cities who cannot afford the luxury of online schooling. These children are now at even greater risk of engaging in all forms of work just to help support their parents/guardians. The InnerCity Mission is bridging the gap for these vulnerable children through the "Education in Emergency" initiative by taking learning to their communities and keeping them mentally engaged until the schools can reopen. This initiative will provide psycho-social services, health education, promote literacy skills through reading, and give children the opportunity to express themselves in art (recycling, drawing and painting), while getting them ready for when school reopens.  Every child is our child and we must ensure that no child is left behind in their education.
You can support this initiative by sponsoring a child's study kit at https://icm.ngo/literacyresponse  #EducationinEmergency #EveryChildIsYourChild  #EndChildPovertyNow
Impact Testimony
The Humanitarian Volunteer Network (HVN) is a global network of Christian social and development experts, practitioners, and students committed to delivering psycho-social solutions to impoverished children and families in nations in crisis and deprived communities around the world. The aim of the network is to pool and utilize skills in Humanitarian Aid, Social work, Public service and other fields to achieve the goal of the InnerCity Mission for Children to reach indigent children and families globally.
HVN volunteer, Lutega Rebecca from Uganda has been providing continuous education for needy children in Buziga community since the #EducationInEmergency initiative started. Ms. Lutega not only helps the children in her community but she also collaborates with other volunteers within her region to send printable worksheets to engage children who don't have access to facilities for online learning.