Each year The Future Africa Leaders Foundation (FALF) identifies young leaders who are positively impacting their communities, society, and Africa. The program seeks to recognize and reward young men and women whose exemplary leadership skills have been utilized in developing solutions to issues addressed in the United Nations Sustainable Development Goals: no poverty, no hunger, quality healthcare, quality education, gender equality, sanitation and hygiene, renewable energy, jobs and economic growth in Africa.
This year was no exception, under challenging conditions on a worldwide scale, these youngsters rose to the occasion with their massive contributions to their communities throughout the COVID-19 pandemic which affected everyone adversely. Through its programs, the Future Africa Leaders Foundation hopes to empower African youth to be leaders and change agents acting to find solutions to challenges facing their various African societies.
New Year Celebrations with Chris Oyakhilome
The Global New Year's Eve Service with Chris Oyakhilome was the time for announcing the 2020 Future Africa Leaders Award (FALA). Chris Oyakhilome discussed the motivation behind the awards and the unprecedented impact being made by the young African leaders under the mentorship and guidance of the Future Africa Leaders Foundation (FALF). An exemplary leader in her own right, Nobel prize winner, and a formidable force in Africa, Madame Ellen Johnson Sirleaf was once again the special guest of honor. The former President of Liberia addressed the global audience and extended her goodwill message to the young African leaders. In her address, Madame Sirleaf with great inspiring words encouraged the young leaders to remain resilient in meeting social advancement and economic development needs in Africa. "The future is yours, claim it."
Former President of Nigeria, His Excellency, Dr. Goodluck Ebele Jonathan, who presented this year's Star Prize Award to the winner was another special guest of honor at the ceremony. He expressed enormous pleasure as he sang praises on the young leaders for their notable service to humanity. "Our hope for a better Africa is in Africa," he said as he gladly obliged to be a part of the success story of this great campaign.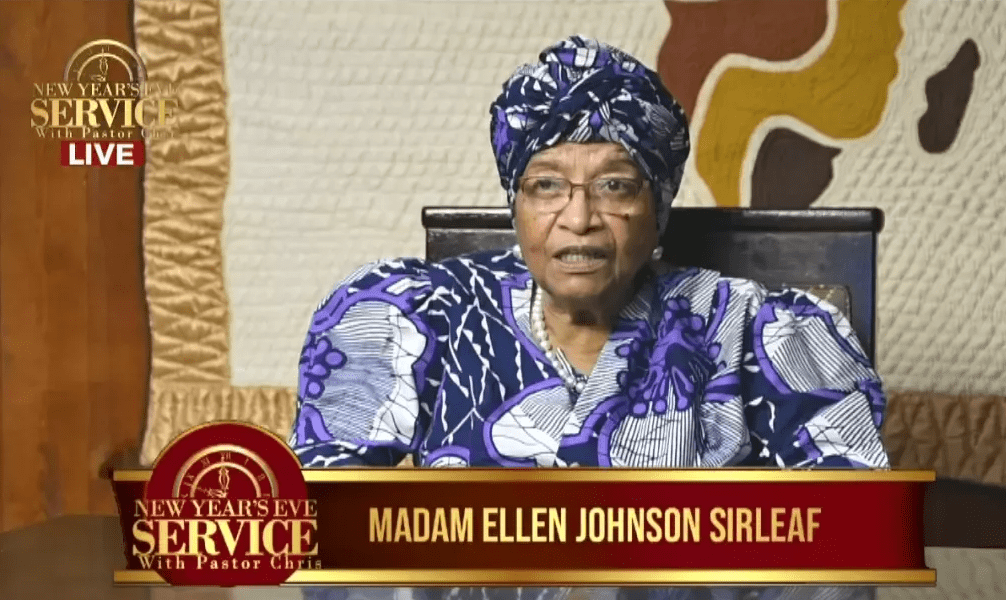 Chris Oyakhilome Recognizes Excellence
Under the auspices of the Chris Oyakhilome Foundation International (COFI) through the Future Africa Leaders Foundation since its inception in 2013, the Future African Leaders forum has recognized young Africans who have taken up diverse roles of leadership, resolving seemingly insurmountable challenges in academia, agriculture and different sectors of the economy across Africa.
Thirty outstanding young leaders drawn from different countries are nominated every year for the Future Africa Leaders Awards (FALA) and after rigorous screening, the bests are chosen for the awards presented by LoveWorld President and Grand Patron of the Future Africa Leaders Foundation, Chris Oyakhilome. Ten Award Winners received $10,000 grant each while the Star Award Winner, Gwei Michael received $25,000 from the Founder, Chris Oyakhilome at the New Year's Eve Service.
Past winners continue to impact the world as they fulfill their promise and commitment to ensure their humanitarian projects for sustainable development. The one thing in common among all the FALA winners is their immense joy and humility at being nominated, they have no expectations for recognition or rewards while improving the lives of others. This years' winners received special congratulatory speeches from 2019 FALA Star prize winner, Babiene Heline from Cameroon as well as 2013 FALA Star prize winner, Pastor Sharon Ajide. The winners received their cash grant presented by the Esteemed CEO and Director of the Future Africa Leaders Foundation, Pastor Deola Phillips.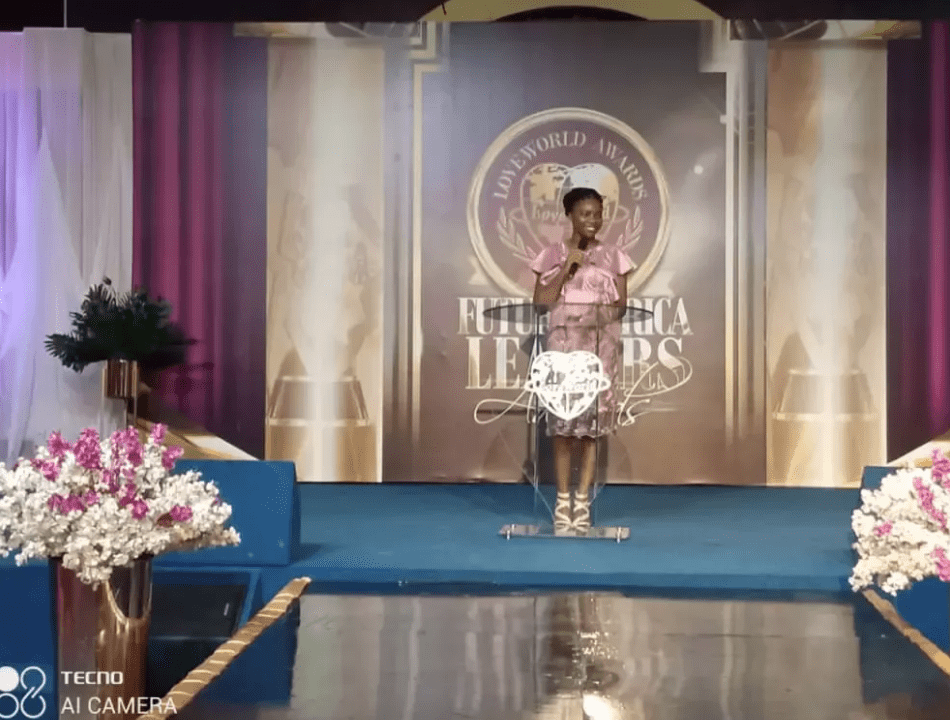 FALA 2020 Winner
22-year old Gwei Michael Wawa from Cameroon stood out among his peers to claim the coveted Star Prize Award at the 2020 Future Africa Leaders Awards (FALA), during the 31st New Year's Eve Service with Pastor Chris. He demonstrated astounding leadership prowess through the organization of unique technology-based and humanitarian campaigns, bringing solutions to diverse problems in his country and beyond. The young social activist started an NGO that impacted the lives of 18,000 young people through insightful conferences, facilitated 15 new inventions, instituted projects to train teenagers in robotics, web design as well as computer literacy. Challenged by the high demand for blood in Cameroon, he was instrumental in creating a digital Health Service Platform which provides 24-hour online free consultation and support services which helped to raise over 2,400 liters of blood to various hospitals and was involved in several other humanitarian projects in Cameroon. Gwei Michael Wawa received his well-deserved award, accompanied by a 25,000USD cash prize from FALF founder, Chris Oyakhilome.
Rising to the demand for quality leadership in Africa alongside Gwei Michael Wawa, were 9 other young leaders from different African countries who were also honored with awards at the night's event. With different humanitarian acts including raising funds to sponsor food relief programs, contributing to quality education through conferences, organizing life-changing symposiums among others, these young leaders stood out among many as true future African leaders. With a 10,000USD cash prize complement to further expand their sustainable projects, Tebogo Moroe from South Africa, Aicha Elhaj Mahamat from Chad, Mary Mukeba Julius from South Africa, Avante Susan Mafusire from Zimbabwe, Michelle Mumba from Zambia, Christian Majeed Kwesi from Ghana, Mayamiko Banda from Malawi, Victor Emeka Mba from Nigeria, Gwei Michael Wawa from Cameroon and Elsa Cethia Milandou from Congo, celebrated their FALA awards following astonishing feats accomplished in 2020.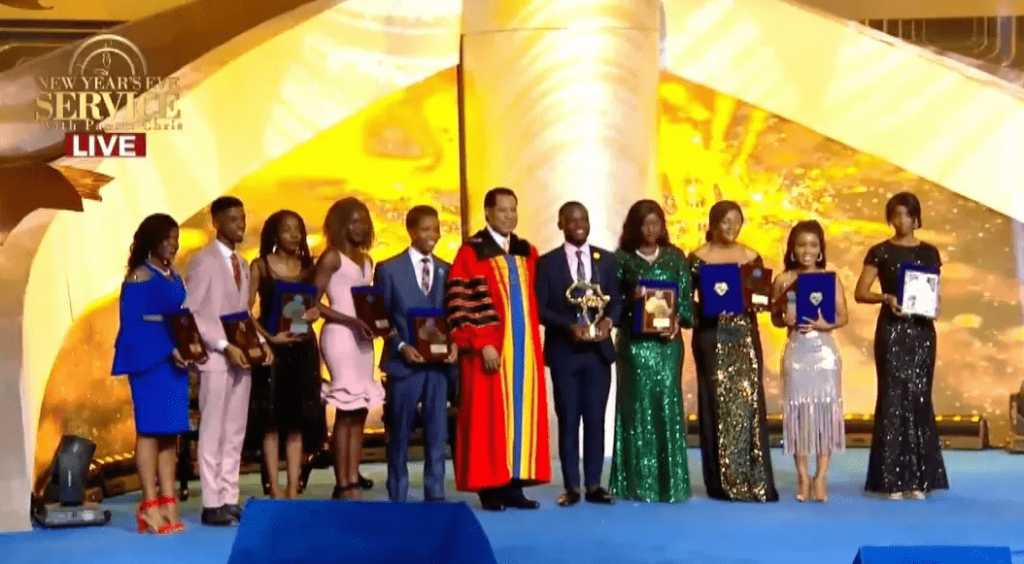 LoveWorld President and Grand Patron of the Future Africa Leaders Foundation, Chris Oyakhilome has awarded 81 young Africans with the prestigious prize since the inception of this ceremony, and he reiterated that "no one can help Africa than Africans themselves" encouraging the current set of winners to continue to make Africa a continent of pride. Congratulations to all the 2020 FALA winners. Highlights of FALA 2020 can be seen in the link below.