When the Former President of Liberia, Ellen Johnson said: "There is nothing, more or less, that an African leader cannot do" she was addressing some of the brightest and most impactful emergent leaders of our generation. Since the year 2013, the Future Africa Leaders' Foundation has identified and celebrated young leaders from across Africa.
The leadership potential points to a more bountiful future for the continent. Under the tutelage and guidance of Reverend Dr. Chris Oyakhilome, thousands of young people are taking the initiative and masterminding projects to alter the path of people in their communities. Every year an increasing number of young people register their projects as part of the  'Future African Leaders Foundation(FALF)'
In its seven-year history, these inspiring young leaders have been presented before a global audience of millions. This gives them further encouragement to achieve much more and it acts as an inspiration to take part. This year FALA has recognized again another 30 outstanding nominees, the winners emerged from Congo, Zambia, Zimbabwe, South Africa, Kenya, Angola, Togo, Nigeria, Cameroon, Ghana, Bene Republic, South Sudan, Cote D'Ivoire, Central Africa Republic, Seychelles, Botswana, and Burkina Faso. FALF is reaching millions of people and impacting every fabric of African society.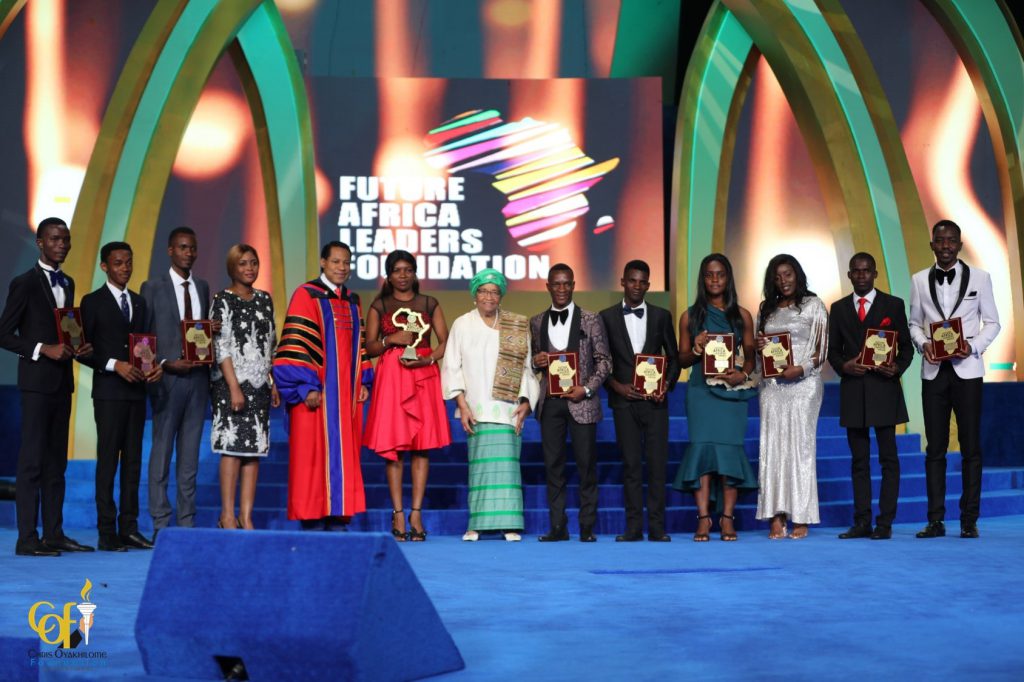 Army of young people
As a trailblazer, every word of praise and encouragement from the first democratically elected leader of an African nation was significant and heartfelt. Ellen Johnson Sirleaf reflected on the long road Africa had trodden to move away from the trappings of colonialism. She is a glorious mentor to these young people as she herself has been part of the struggle to establish democracy and strengthen the economy of Africa. She addressed these patriotic youngsters and concluded that Africa has now started to take control of its own destiny.
The Noble Prize winner went on to praise the founder of FALF for his exceptional vision and achievement in creating a platform where young people are given the opportunity to impact their communities and change lives.  She went on to affirm that Chris Oyakhilome can have achieved this because of  "the spirit of caring and sharing, that spirit is changing the lives of others. She concluded bt saying" I want to praise you for what you have done."
"You are now the future of Africa."
As the compere, Pastor TT Edum read out the achievements of the FALA Winners an atmosphere of hope and respect filled the auditorium. Christian Appiah (Togo), Daniel Johnson Fernandez (Benin Republic), Xavier Tambiavula (Angola), Hanson Hanson (Nigeria), Vera Kissiedu (Ghana), Edgar Mwila (Zambia), Rufaro Mutyamaenza (Zimbabwe), Kenedy Wesonga (Kenya)  and Ibrahim Byakika (Uganda) have all utilize their skills and enhanced the lives of thousands of people.
Their projects included targeting poverty, hunger, and education. Through fundraising and working with partnerships, many of these projects are sustainable. The community engagement and empowering seminar have a ripple effect and will bring about further changes in the continent of Africa.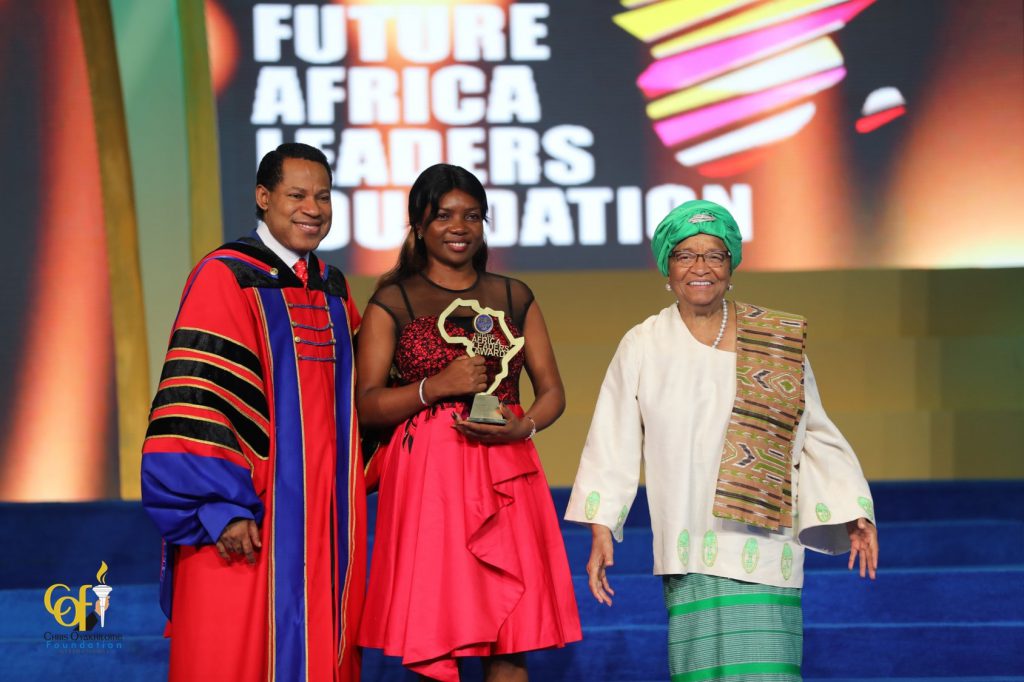 The Star Prize Winner Babiene Heline Eweni (Cameroon).
The accomplishments of the FALA Star Prize winner of 2019 were truly outstanding. Babiene Heline Eweni is a tenacious and hardworking winner. Hearing if the multiple projects she has pioneered there is imperative to support the work of FALF. Young people are full of good ideas and they should be able to actualize them. Visit the FALF website and register your ideas through their "Leadership Initiative Award."
It is the most positive step a young person aged 16-29 can take in being a part of the future greatness of Africa.