The Future African Leaders Foundation (FALF) is an initiative aimed at exploring and expanding the leadership potentials in Africa for Africa. It is under the auspices of Chris Oyakhilome Foundation International (COFI) and was started as a way of identifying, supporting and celebrating young Africans who have demonstrated exemplary leadership by impacting their generation positively through education, youth empowerment and mentoring through other projects aimed at developing young people and preparing them for a brighter future. The aim is to impact African youths through various programs, giving them the tools to tackle and overcome various challenges in Africa.
Through various programs, the Future Africa Leaders Foundation have a powerful impact on their communities, nations and society. Launching the Leadership Initiative Awards (LIA), over 5 million awards were extended to influencers for their exceptional work in executing their projects and making a sustainable impact in Africa. Millions of participants were recognized for successfully completing the basic level of the Leadership initiative Awards.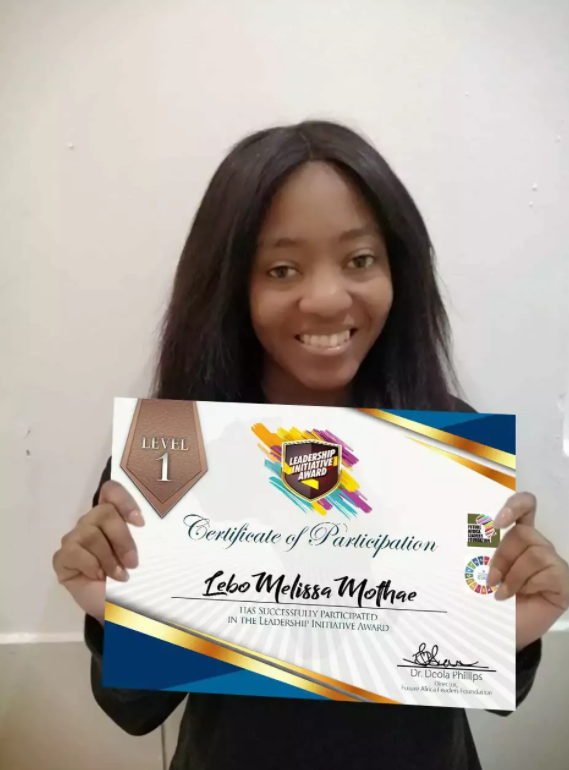 Impact Reports
The FALA 2019 Winner, Rufaro Mutyameanza from Zimbabwe, organized a re-usable sanitary pad campaign. This campaign commenced with a workshop to equip the individuals with the materials needed to make the re-usable pads. These pads will be distributed in Manicaland province in Zimbabwe. Rufaro and her team started this initiative aimed at helping young girls and women who cannot afford to buy the menstrual pads every month because of the inflation within the country that is causing the menstrual pads price to be very high. This has affected many young girls and women as some have resorted to cow dung, grass, and rags as pads every month. Most young girls stop going to school because they cannot afford to get themselves menstrual pads making them only resume school after their monthly menstrual cycles.
The re-usable pad campaign that would help provide menstrual pads to these girls, and subsequently the pads, will last for a period period of 5 years. The campaign is to run for 10 weeks as they raise 1000 reusable pads that will be distributed. The workshop held aimed at educating the individuals that were present on how to make the menstrual pad, and teaching them on how to keep the menstrual pad after use to avoid infections. This workshop has impacted young ladies who have earned a skill that they themselves will also pass on to other young ladies in their communities. We commend Rufaro for this inspiring initiative to help teenage girls in Zimbabwe.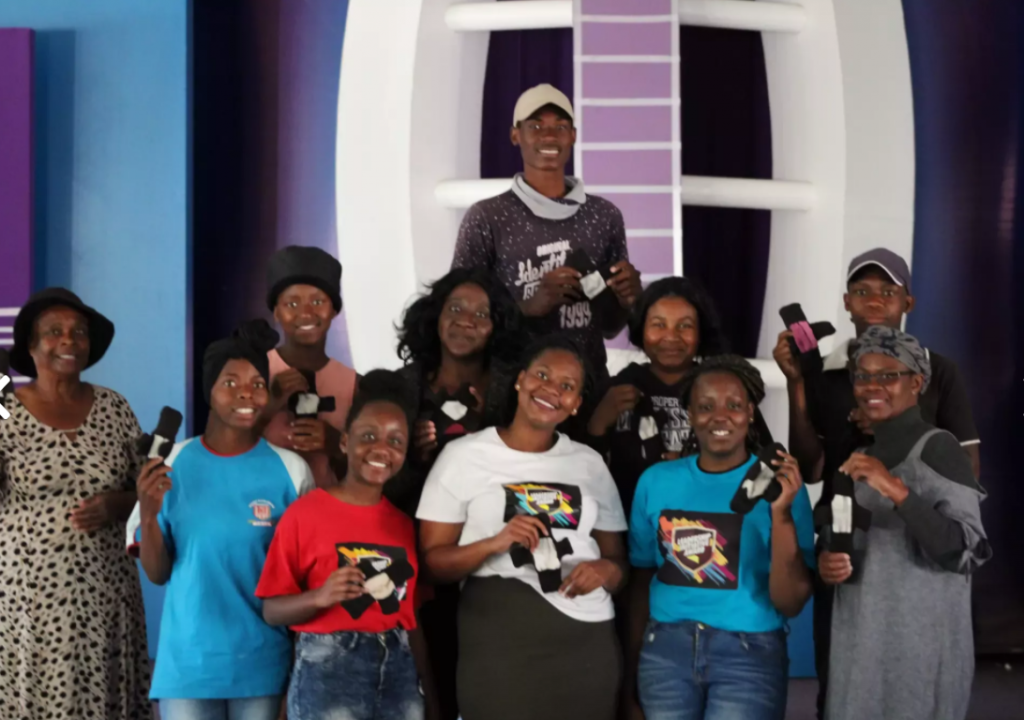 2013 FALA Ambassador, Pastor Sharon Ajide from Nigeria,  is set to distribute 1000 sanitary pads to young girls in various communities in Lagos. This will be the second set of teenage girls that will receive free sanitary towels and be taught how to keep track of their monthly menstrual flow cycle, personal hygiene during the menstrual period, and how to avoid infections, and lots more. She also shared with the young girls how to invest in themselves. Pastor Sharon also commenced a 3-month mentorship class with the young girls to equip them for global leadership.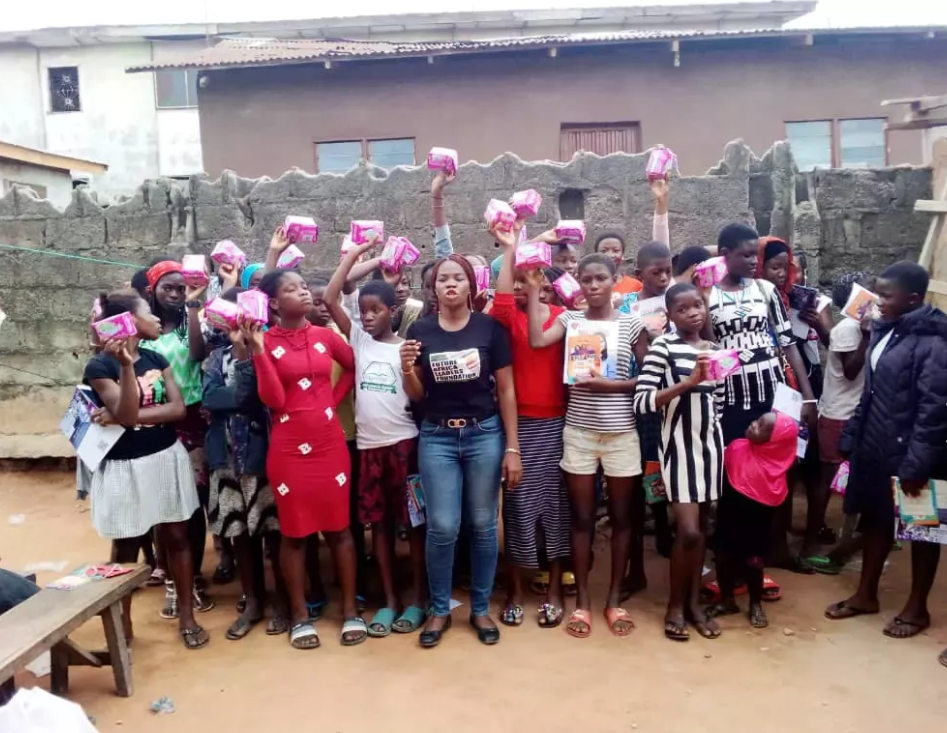 2019 FALA Nominee and LIA Influencer from Cameroon, Susan Asanji and her team commemorated the International Youth Day celebration by carrying out a cleaning exercise in their community,Mabanda Douala. Felix Uzor, a LIA participant from Nigeria collaborated with Transcare Foundation to reach indigent children in the Community of Dustbin Estate, Ajegunle, as the Charity arm of @transfurdltd. About 150 kids were budgeted for, but they eventually reached out to over 175 needy children. The smiles and joy were evident as each child received gift packs containing food, educational materials, and essentials, as they engaged in exciting games with the kids.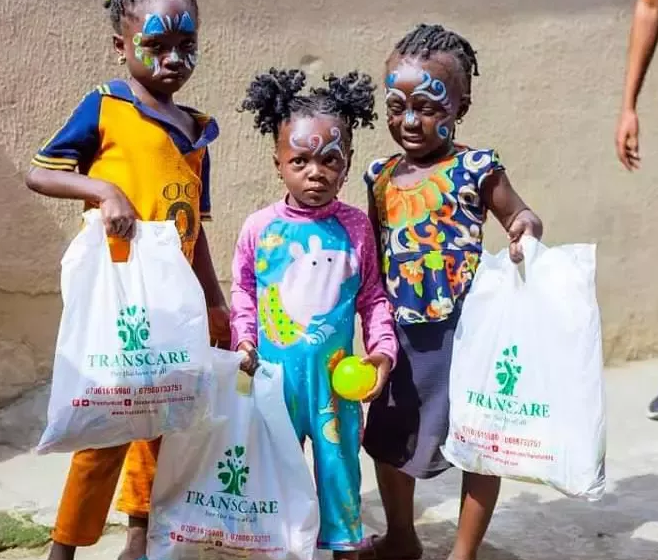 Project Africa
Project Africa is a TV series that showcases the humanitarian works carried out by young leaders across Africa. These youths play a major role in building a bigger and brighter Africa. This program seeks to recognize, promote and award young men and women whose exemplary leadership skills have been utilized in developing solutions to issues addressed in the United Nations Sustainable Development Goals: no poverty, no hunger, quality healthcare, quality education, gender equality, sanitation and hygiene, renewable energy, jobs and economic growth in Africa. When we read about the impact that the Future African Leaders Foundation has on the landscape of Africa we are held in awe of the testimonies. These brilliant and vibrant young people have achieved so much in their young lives and are heartwarming to hear how they continue to develop. Mentoring and training are key to their success.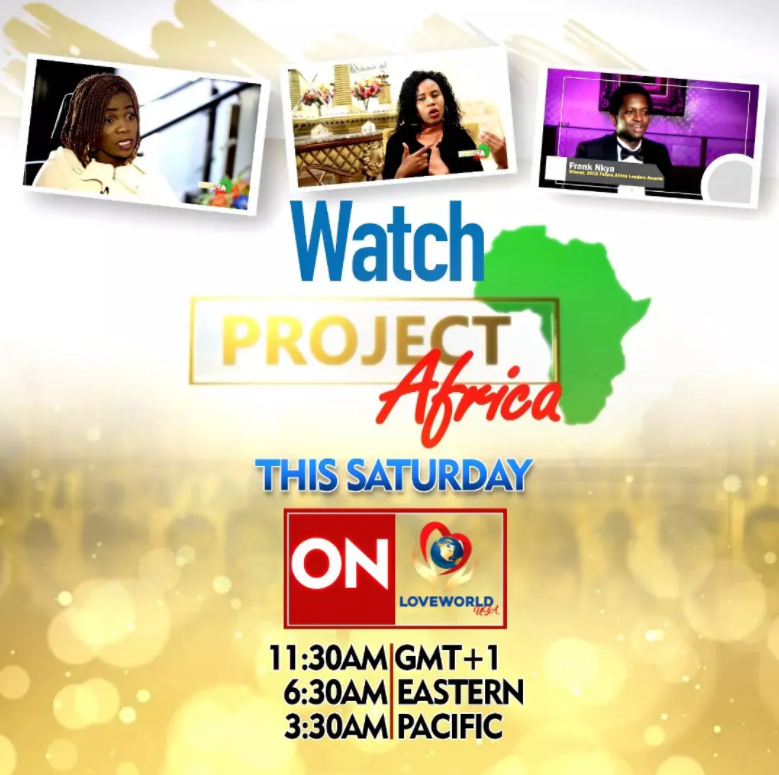 Broadcasting Live on Loveworld USA on Saturdays at 11:30 am (GMT +1), 6:30 am Eastern USA, 3:30 am Pacific USA and repeat broadcasts on Sundays at 12:30am (GMT +1), 6:30 am Eastern USA, 3:30am Pacific USA on www.loveworldusa.org
#ProjectAfrica #FALF #ImpactingAfrica