American historian and activist, Howard Zinn, said: "We don't have to engage in grand heroic actions to participate in the process of change. Small acts, when multiplied by millions of people can transform the world."
This is the vision of Chris Oyakhilome, the legendary founder of the Chris Oyakhilome Foundation International (COFI), which is a faith-based non-governmental, non-political organization. Through the promotion and sponsorship of charitable initiatives, COFI was established to help individuals, communities, and nations lead purposeful and productive lives in the service of the Lord.
The mission of the foundation reflects the divine teachings and inspirational message of Chris Oyakhilome and seeks to benefit the most vulnerable people and communities in some of the poorest countries and regions of the world.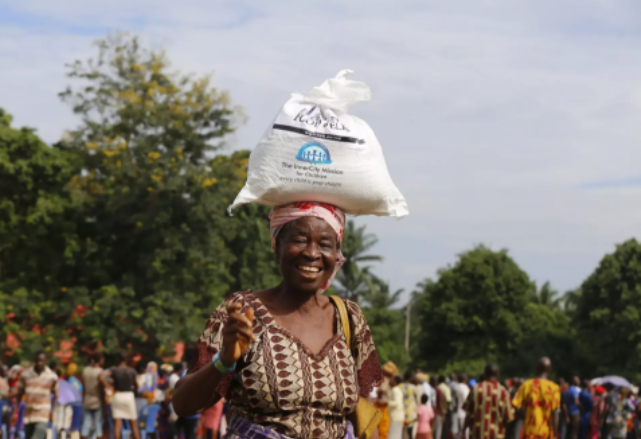 Acts of Kindness over the last weeks
A week ago, thanks to our partners and sponsors we commissioned our 10th tuition-free school in Murbai community, Taraba state. This school is serving 11 communities and hundreds of children from these communities will enjoy 6 years of qualitative early years education at absolutely no cost. In addition to this, the children receive daily free complimentary school meals. School is now in session, and we need your continued support to sponsor ongoing school projects in communities like Murbai.
The presence of the InnerCity Mission school would bring multifaceted blessings. School meals are known to make the children participate actively in class. As school begins in Murbai community, the pupils will receive breakfast and lunch every day. School meals are helping to keep indigent children in school, reducing absenteeism caused by hunger. Hunger is more than just having enough food to eat; it's about having enough nutritious food to eat. At the Chris Oyakhilome Foundation International (COFI), we believe that the right to food is a basic human right.
We also strongly believe that education can be the catalyst that breaks the cycle of poverty. School meals are a lifeline and provide an incentive to come to school, and a justification to stay in school. Another benefit is that by providing school meals, families are able to save money and achieve greater financial freedom in the future, enabling children to stay in school rather than work to earn an income.
Accessing Basic Necessities
Amongst the basic necessities, Murbai Village lacked was access to portable drinking water. The local communities including the children of Murbai and neighboring villages would walk long distances, beyond the mountains to fetch water, often to be repeated several times a day. Access to water and sanitation is recognized by the United Nations as human rights, reflecting the fundamental nature of these basics in every person's life. Lack of access to safe, sufficient, and affordable water, sanitation and hygiene facilities has a devastating effect on the health, dignity, and prosperity of billions of people, and has significant consequences for the realization of other human rights.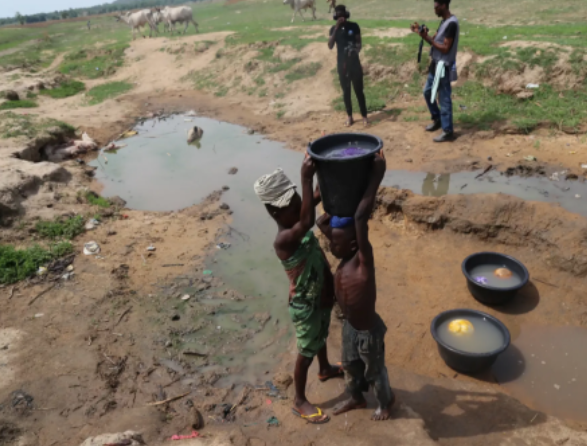 A Community borehole was commissioned alongside the school which would serve not just the children in school but the entire community. This also means safety as children will no longer take dangerous trips in search of water. Before the borehole intervention, the entire village came to fetch water for domestic use, including for drinking. This was the same body of water their animals including pigs came to take a dip. We are grateful to all our partners who together with the Chris Oyakhilome Foundation International and the InnerCity Mission made it possible for many families to benefit from the borehole intervention and saved numerous children from taking dangerous trips in search of water and exposure to waterborne diseases.