It is 8 days to go until the next Star Prize Award winner of FALA 2021 is announced, adding to a long list of young individuals who are changing the face of Africa.
It was an exciting night for Africa this week, as thirty talented young leaders were selected from millions of applicants to be nominees of the prestigious Future African Leaders Award (FALA), which will take place on New Year's Eve with Chris Oyakhilome.
The Future Africa Leaders Foundation (FALF) is an initiative aimed at exploring and expanding the leadership potentials in Africa and for Africa. It is for identifying, celebrating, and supporting young Africans who have demonstrated exemplary leadership by impacting their generation positively through education, youth empowerment, and mentoring through other projects aimed at building young people and preparing them for a positive future.
Now in its 9th year, the Future Africa Leaders' Award, an innovation of Chris Oyakhilome, has been recognizing the commitment of young leaders to the progress and development of the continent at every New Year's Eve Service.
The esteemed Pastor T.T. Temisan announced the nominees for the FALA 2021 awards, together with previous award winners of the prestigious prize. The young Future African leaders who have invested so much in the well-being of citizens in their country shared remarkable accomplishments and exploits as leaders. They continue to make greater impacts with their innovation, passion, and leadership. They have changed the narrative, making Africa the home of young heroes. Out of Africa, they shine as lights to the rest of the world. They are the Future Africa Leaders.
Pastor T.T. also announced the breaking news that the Former President of the Federal Republic of Nigeria, Chief Olusegun Obasanjo GCFR will be Chairman of this year's Future Africa Leaders Award. Former President of the Federal Republic of Nigeria, Dr. Goodluck Jonathan GCFR, GCON will be the special guest of honor, and Dr.Arikana Chihombori-Quao, the Founder/President ADDI, and Former African Union Ambassador to the United States will be the special guest this year.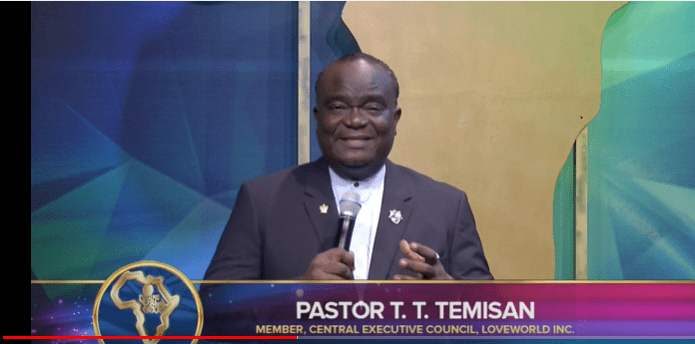 Examples of Outstanding Leadership
2020 FALA star prize winner, Gwei Michael Wawa, is a young African leader who is so passionate about youth empowerment and helping families in his country. Gwei Michael Wawa and his team members carried out an agricultural project in Batoke Limbe Community, Cameroon. This project aimed at training youths, adults, and families in major farming techniques.
About 20 families were trained on plantation agriculture, moringa planting, cultivation of plants, and the planting of different crops sequentially on the same plot of land to improve soil health, optimize nutrients in the soil, and combat pest and weed pressure. Families and youths were trained to be self-reliant, requiring no support and also to improve the livelihood of people living in the community.
Gwei Michael Wawa and his team members have made a significant contribution and impact through agriculture.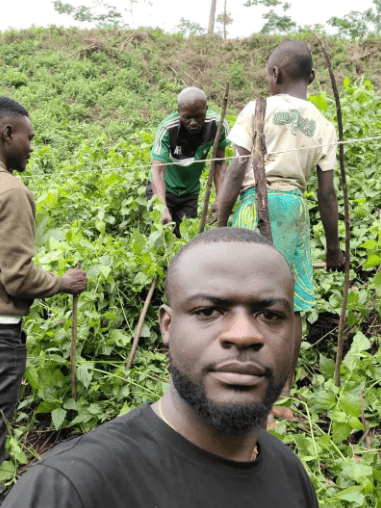 2020 FALA winner, Elsa Cethia Milandou, and her team organized a food campaign for families in Congo Brazzaville.
2020 FALA winner, Elsa Cethia Milandou, and her team organized a food outreach campaign, distributed food items, and relief materials to families and children in her country, Congo Brazzaville.
Elsa Cethia provided each family with a hamper filled with adequate foodstuff and basic amenities needed at home. They brought hope and laughter to these families and children. The beneficiaries were so glad at receiving these hampers and they expressed their utmost gratitude to Future Africa Leaders Foundation.
Elsa Cethia and her team members were able to make a difference in the lives of many families this season in Congo Brazzaville.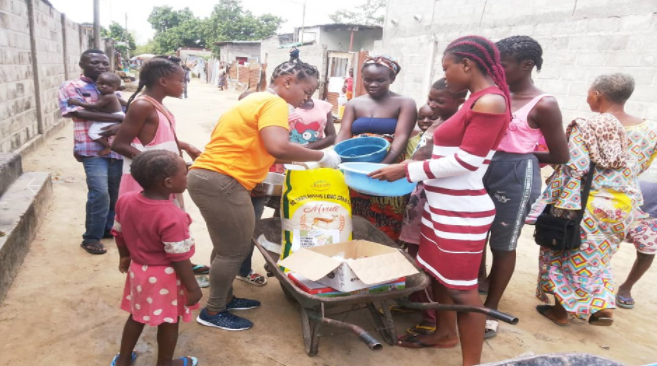 These are the kind of exemplary leaders that Africa is producing, the bar is high and the nominees are all worthy candidates. Watch the FALA Award Show which will coincide with the New Year's Eve Service with our founding father, Chris Oyakhilome as we bring in the new year together.