Following the outbreak of COVID-19, a defining global health crisis, Governments around the world have taken measures to curb the spread of the virus including quarantining, social distancing, closure of businesses, travel bans, restricted movements and lock downs. However, COVID-19 is much more than a health crisis, it has created devastating social and economic crises as people have lost jobs and source of livelihood.
There have been so many beneficiaries of Chris Oyakhilome's generosity and kindness. As a dedicated and passionate philanthropist, Pastor Chris Oyakhilome started the Chris Oyakhilome Foundation International (COFI), a faith-based, non-governmental, non-political organization established to help individuals and communities in some of the poorest countries of the world lead purposeful lives in the service of the Lord. The mission of the Foundation reflects the divine teachings and inspirational message of Pastor Chris and seeks to benefit the most vulnerable. Through it's initiatives COFI offers support to the needy to guarantee access to medical care, qualitative education, physical and spiritual nourishment.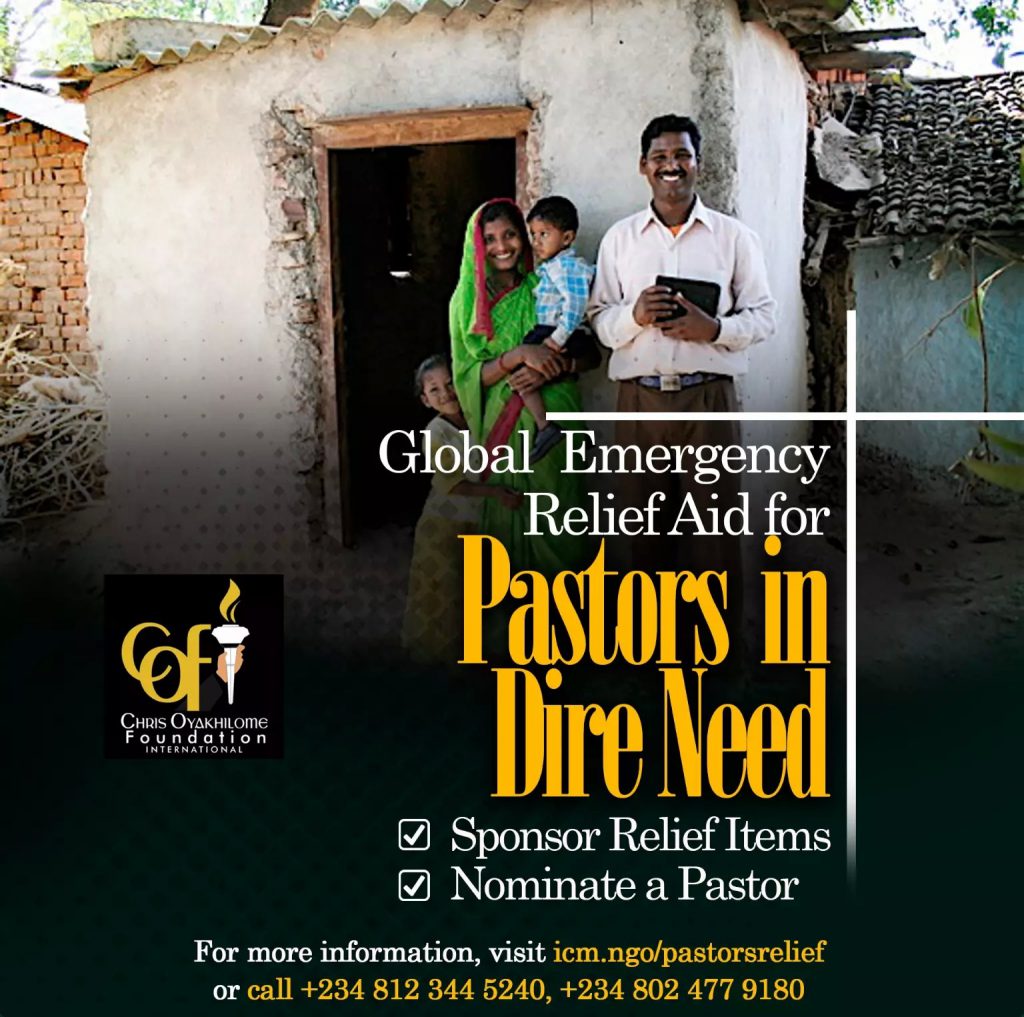 More recently, in a bid to minimize the devastating socio-economic impact of the recent Global Health Crises, of the coronavirus pandemic, Chris Oyakhilome initiated the first-of-its-kind Global Emergency Relief for Pastors and Ministers of the Gospel that were affected by the current global crises. In a special call for urgent humanitarian action, he stated that "there are many Pastors around the world in dire need. They were forsaken, neglected during this period; we have to work together to reach them. It is not so easy to locate them and that is why we have to have a structure and a plan. Listen, we have to do it speedily, let us not delay; this week we have to begin. Let us reach our brothers and sisters who are Pastors and Ministers of the Gospel in dire need so that they will know that the Lord did not forget them. Through our structure, we would find many of them and reach them."
The pastor explained that many of the ministers who are in desperate circumstances, are praying and expecting a miracle and that God expects us to be the answer to their prayers. Beckoning on other ministries to participate actively in the exercise, he clarified that the gesture is not limited to members of LoveWorld Inc. Pastor Chris Oyakhilome encouraged everyone to heed the call and contribute meaningfully to the project as faithful partners in reaching out to the needy. He further expressed hopes that this will go a long way to encourage and support the beneficiaries. This is an ongoing effort, with Emergency Food Relief interventions, that Chris Oyakhilome Foundation International (COFI) has so far provided food supplies to over 300,000 families and households across Nigeria and many more in several other countries around the world.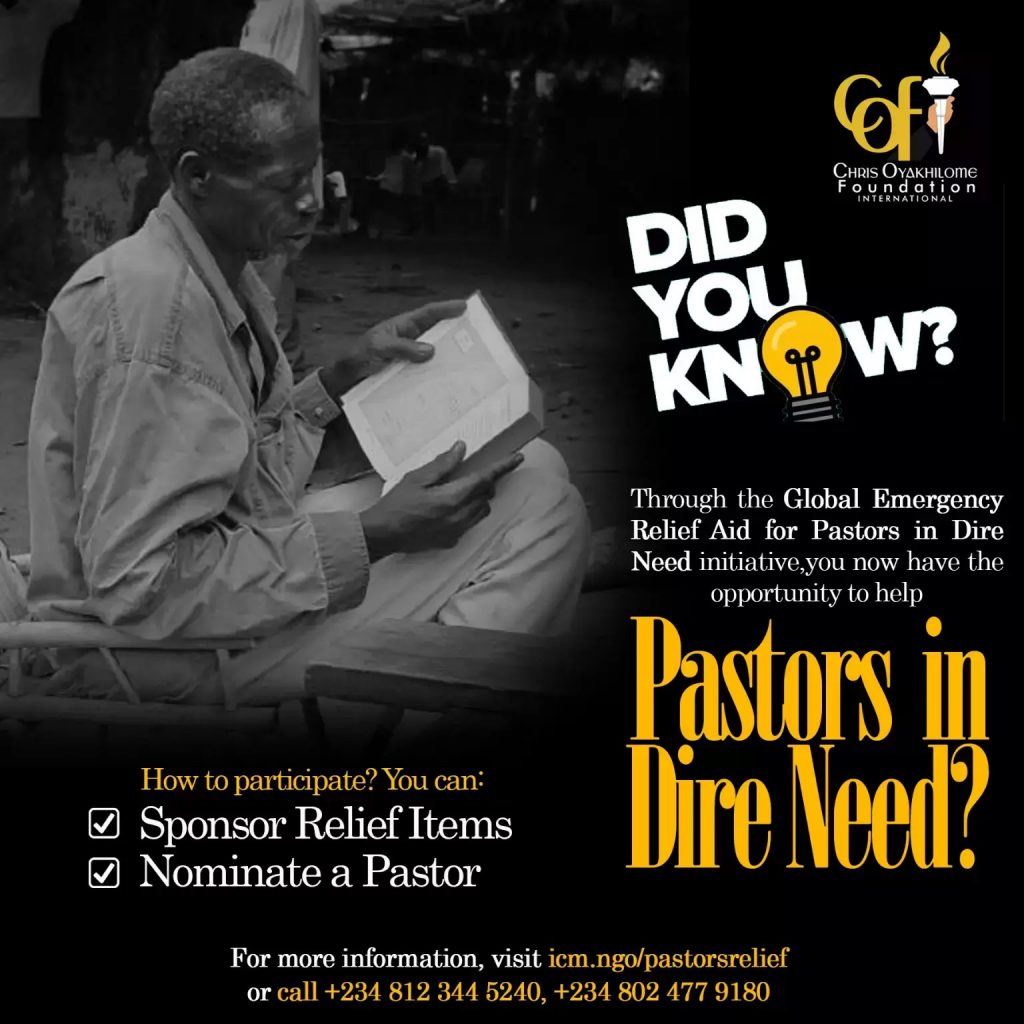 How to participate?
You can be a part of this Emergency Relief today and contribute to the ongoing miracles by visiting //icm.ngo/pastorsrelief to nominate a Pastor or Minister who would receive an emergency relief pack. Also, to sponsor this initiative, you can send an email to info@theinnercitymission.ngo for more details.
On social media, Chris Oyakhilome is being praised for his aid work by people using the hashtag #PastorChrisGivesAgain, and we encourage you to share your support!