When we read about the impact that the Future African Leaders Foundation has on the landscape of Africa we are held in awe of the testimonies. These brilliant and vibrant young people have achieved so much in their young lives and are heartwarming to hear how they continue to develop. Mentoring and training are key to their success.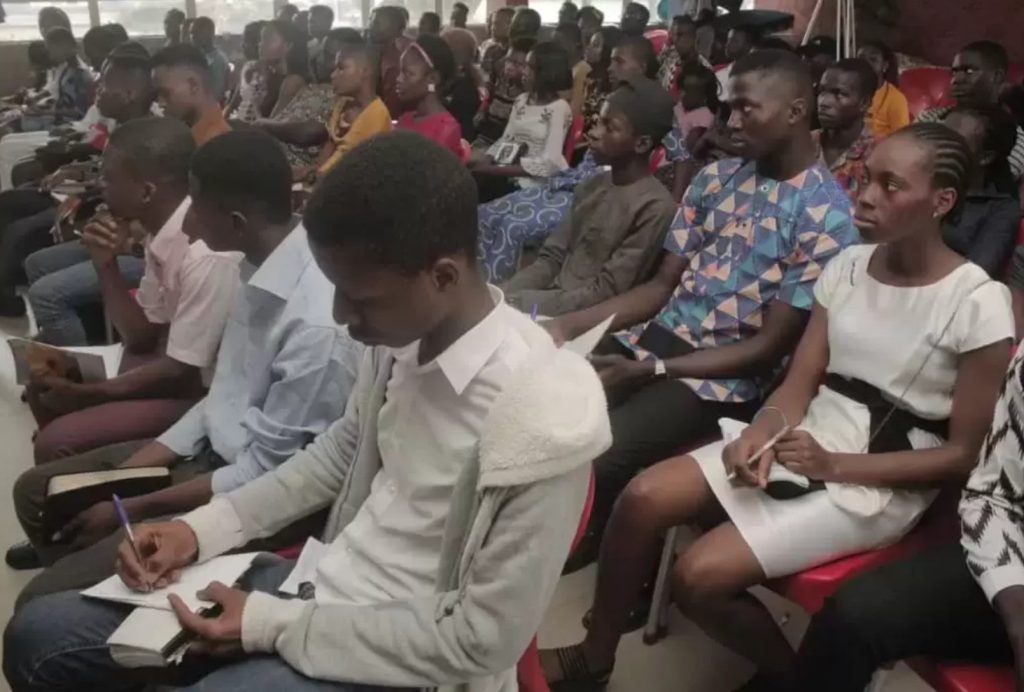 In Calabar, Nigeria a Future Africa Leaders' Summit was held. Pastor Vale Odu-Thomas facilitated this inspiring time for the expectant young leaders. The topic, 'Global Relevance In Today's World'' fired up the 118 young people from different parts of Cross River State for global dominance. The Esteemed Pastor Vale Odu-Thomas expanded the idea of the 'self-determining character of the mind,' and how to fully maximize its capacity to achieving goals and making a global impact. During the summit, new ideas on how to implement changes were voiced. This summit has further encouraged young people to impact their world with the 'investment of their personality.'
What have the FALA Ambassadors been doing
In Jos, Nigeria 2013 FALA Winner, Tosin Ogunmodi paid the tuition fees and provided the books for five pupils from Ekan Chwelnyap Nursery and Primary School. As their parents had difficulty in paying   the students were unable to go to school. Inspiring Tosin Ogunmodi found sponsors to pay the fees. Remember every child deserves access to good and quality education. #everychildisyourchild
News from Uganda
2019 FALA Winner, Ibrahim Byakika and founder of the "World For Life Foundation"  organized a sensitization program on the importance of education for the students of Fairway Nursery and Primary School in Nawanzu village, Uganda. The program was held in January 2020 to commemorate the International Day of Education had 70 students participating in a leadership mentoring class. There was also an awareness session for their teachers. Ibrahim encouraged the teachers to take on the responsibility of ensuring access to quality education for these young people in Nawanzu village. Ibrahim is indeed a future African leader who is leading now.
Taking to the airwaves
FALA 2019 winner, Xavier Tambiavula was invited to speak on Palanca TV in Angola. This is the nation's most popular media outlet. He spoke to an audience of more than 3 million people on the radio and  5 million people on the TV station. He was asked about the Future Africa Leaders Foundation and the award he won in 2019. He encouraged young people in Angola to join the 'Leadership Initiative Awards' and become a part of the change they want to see in their country.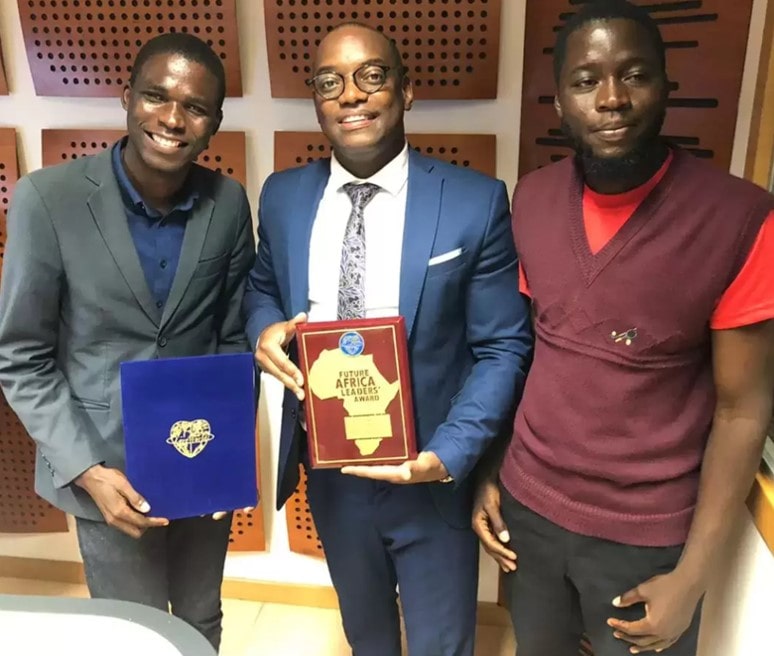 Future Africa Leaders Award Winners Christian Appiah, Fred Adom, and Théophile Lassey were invited to the First National TV Station in Togo to talk about the impact of the Future Africa Leaders Foundation. The 2019 FALA winner, Christian Appiah also had the opportunity to talk about the impact of his work to an audience of more than 5 million locally and more than 27 million viewers through satellite. With exposure like this many, more young people in Togo will be able to be involved in the future development of their country.
If you are a young person aged 16-29 and would like to know more about being involved in the Future African Leaders Foundation and its Leadership Initiative Award kindly click here. To help further the impact of these young people you may consider donating or sponsoring a project. FALF is part of Chris Oyakhilome Foundation International and can be reached via email here.
Follow this blog for further updates from FALF.