The first of it's kind initiative started by Chris Oyakhilome,  Global Emergency Food Relief for Pastors and Ministers of the Gospel, is being coordinated and executed by the Chris Oyakhilome Foundation International (COFI). Christ Embassy Midwest, Nigeria reached out to alleviate the plight of many ministers of the Gospel in dire need, which comes weeks after the Global Emergency Food Relief for Pastors and Ministers of the Gospel was launched to cater to the needs of families adversely affected by the COVID-19 pandemic. Chris Oyakhilome called on partners around the world to lend a helping hand, stating that "There are Pastors across the globe who have been impoverished by the crisis, having neither food nor money to take care of their families."
He explained that many ministers who are in desperate circumstances, are praying and expecting a miracle. God expects us to be the answer to their prayers. He beckoned on other ministries to participate actively in the exercise, clarifying that this gesture was not limited to members of LoveWorld Inc. He encouraged everyone to heed the call and contribute meaningfully to the project as faithful partners with God in reaching out to the needy. So far over 6,000 Pastors and Ministers have been reached in 16 countries in over 50 locations around the world. In countries like South Africa, India, United Kingdom, Nigeria, Uganda, Zimbabwe, and more food packages were distributed for those people in dire need.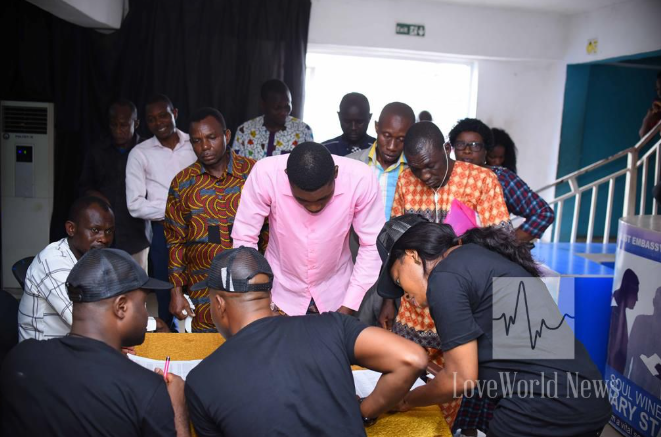 This program is working alongside the Emergency Food Relief interventions that is currently underway with the support of the Chris Oyakhilome Foundation International (COFI) and its partners including the InnerCity Mission which has provided food supplies to over 300,000 families and households across the six geo-political zones of Nigeria. The Christ Embassy network of volunteers has answered Pastor Chris's call, coming together to ensure the success of the relief effort. Chris Oyakhilome has beckoned to everyone to participate actively in the exercise of giving during the hard times.  The act of giving to anyone is one of the most comforting things to do in life. Members of Christ Embassy Midwest Nigeria, in collaboration with COFI, embarked on a distribution of food and relief items to over 150 Pastors and ministers of the Gospel drawn from across the 18 Local Government Areas of Edo State.
Participants at the program received custom food packages and other relief materials. They also received free copies of the Messenger Angel, Rhapsody of Realities, as well as other classic books like 'Your Rights in Christ' and 'the Power of Your Mind' authored by Pastor Chris Oyakhilome. In appreciation of the admirable gesture on behalf of all recipients, the esteemed Pastor Alari of Persistent Believers Faith Ministry, Benin City, thanked the philanthropist and all partners for the generous and much needed aid. He said, "Thank you sir for this gesture; you came to our rescue just at a time we really needed help."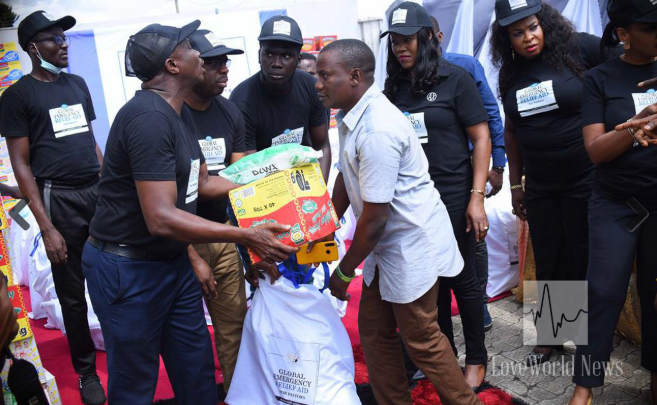 You can be a part of this Emergency Relief today and contribute to the ongoing miracles by visiting //icm.ngo/pastorsrelief  nominating a Pastor or Minister who would receive an emergency relief pack. Also, to sponsor this initiative, you can send an email to info@theinnercitymission.ngo for more details.
On social media, Chris Oyakhilome is being praised for his aid work by people using the hashtag #PastorChrisGivesAgain, and we encourage you to share your support!