There are times when help is available for the needy and vulnerable, but barriers prevent this help from reaching its rightful destination. These barriers include political unrest, economic struggles, religious differences, and technological disadvantages, all of which hinder this help from getting to those who need it. Political unrest or conflict in a country also makes it a hot zone for Aid workers, unsafe for them to work in. However, when we pray, we triumph over these barriers. As we read in the Bible in Psalm 12:5: "Because the poor are plundered and the needy groan, I will now arise," says the Lord. "I will protect them from those who malign them."
Family Strengthening & Livelihood Program
In Deuteronomy 15:11, the Bible says: "For the poor shall never cease out of the land: therefore I command thee, saying, Thou shalt open thine hand wide unto thy brother, to thy poor, and to thy needy, in thy land." By giving continuously, we are able to reach many indigent children and their families around the world through the various programs and initiatives that the InnerCity Mission, under the auspices of the Chris Oyakhilome Foundation International (COFI) offer. This week, be inspired by the scripture above to give towards providing meals for indigent children and their families at icm.ngo/donations.
Together we can beat the fight against hunger, by using a special day (Birthday, Anniversary e.t.c) you can organize an online fundraising campaign, where the proceeds from your campaign will provide much-needed food for indigent children and families we reach around the world. .Set up your campaign with the InnerCity Mission today by visiting icm.ngo/fundraise.
When we look back at what we accomplished together in the month of April, we are confident that we can also make a difference going forward, during the 'Month of Illumination'. The InnerCity Mission through its Family Strengthening and Livelihood program, Food Distribution in Rwanda empowered 723 families to become financially independent in order to cater for and protect their children from poverty and its effect.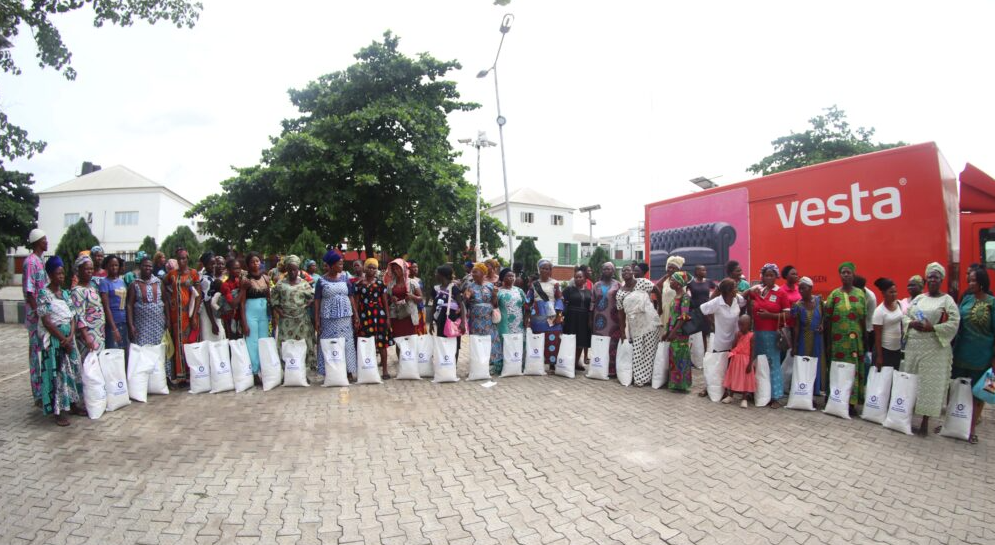 These beneficiaries will receive ongoing and regular skills acquisition training as well as food assistance for a period of one year. At the end of the Program, they will also receive small-scale grants to help them start up small to medium scale businesses, and empowerment to start micro-businesses during this one-year program cycle. Some of the past beneficiaries who had already graduated from the Program were present at the Induction ceremony and shared the impact of the Program in their lives, through testimonies.
"Before I was enrolled as a beneficiary, I was sickly and had barely enough to care for my children. But through the Family Strengthening Program, I was taught skills and inspired to start up a business from scratch. Today, I am a successful food vendor. I am economically independent…"
During the ceremony, the household heads present received the most precious gift of all, salvation. In addition, they were given their first set of food supplies as well as ministry materials which included Rhapsody of Realities.
We would like to give thanks and appreciation to our partners and sponsors as well as our volunteers for standing with the InnerCity Mission to support vulnerable households who are struggling to recover from the devastating effects of the 2020 global lockdown due to the COVID-19 pandemic. Thanks to your sponsorship, those individuals inducted into the Family Strengthening and Livelihood Program today would be empowered economically to live free of poverty.
As an individual, a group, or corporate organization, you can sponsor food supplies, business training, or provide grants and materials for these families. You can also volunteer your time and expertise to teach the families useful skills to start businesses. Sign up at hvn.theinnercitymission.ngo