The Volunteer Medical Corps (VMC) also known as International LoveWorld Volunteer Medical Community Network, was at it again, sacrificing their time, effort and resources to help improve the quality of life of many of the Volunteer Medical Corps program beneficiaries around the world. VMC is a global Christian medical outreach committed to providing medical care, relief assistance and sustainable health care solutions in regions of crisis and to communities in dire need.
The Volunteers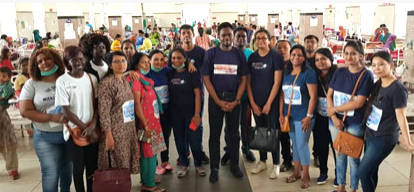 Established in Lagos, Nigeria in 2016 as a network of Christian health workers, nurses, paramedics and students, they accept everyone whose intention it is to improve healthcare, and who is committed to providing humanitarian aid to people and communities in need. They also partner with non-profit organizations who share their common goals of enhancing healthcare systems. Those who serve as volunteers to Volunteer Medical Corps and partner with the organization are devoted to improving the lives of others and are guided by strong Christian principles of generosity and charity. There are currently more than 150 countries with active Volunteer Medical Corps chapters across the world, and almost all the public donations go towards the mission and projects.
The initiatives of the VMC
The VMC provides relevant and much-needed relief materials, food, medical assistance and health education to many displaced populations affected by the global pandemic of  COVID-19, which has brought about devastating social and economic crises as preventative measures have caused the closure of businesses and loss of livelihoods. The initiatives of the Volunteer Medical Corps and its partner organizations are dedicated to providing these communities with adequate healthcare services and manpower development to aid local health workers. The Volunteer Medical Corps works to build strong, healthy communities and provides Christian teachings to lift the spirits of those who are in the midst of crisis and despair. The Volunteer Medical Corps is comprised of dedicated volunteers who work in the service of the Lord to deliver care to those in need. The organization provides health education services and training materials to all of its volunteers as a vital element of its operations ensuring that they are competent in their act of service.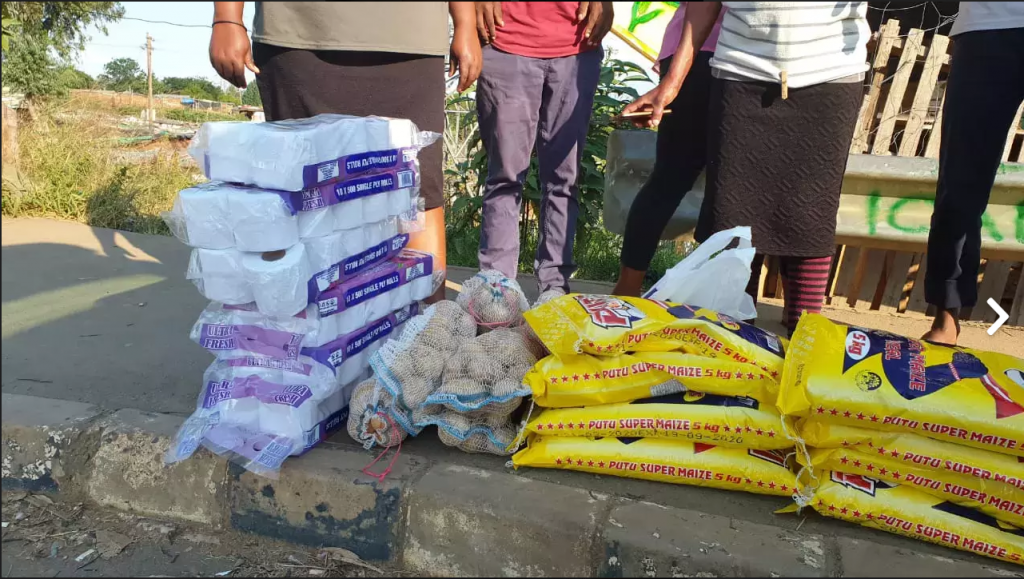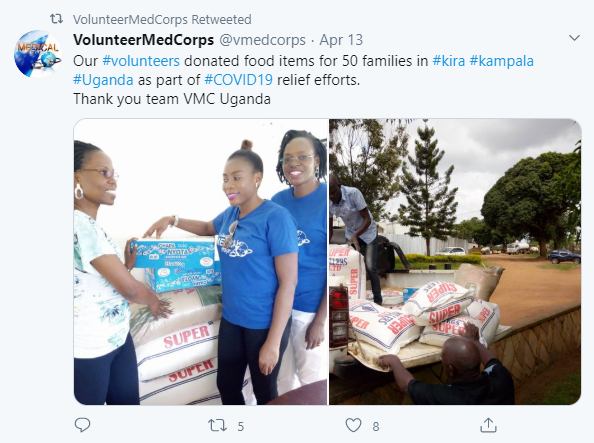 How can you help?
The Chris Oyakhilome Foundation International (COFI) is proud to sponsor the outstanding Volunteer Medical Corps in providing essential health services and relief materials to those in the greatest need and to ensure the word of God provides people in need with hope and faith to overcome their struggles. Through the partnership of these organizations, more people in dire need will be able to receive the medical aid they desperately deserve. To join the global team of superheroes visit www.volunteermedicalcorps.org