World Children's Day has been celebrated on 20 November since 1959 to promote the improvement of children's welfare internationally. The Chris Oyakhilome Foundation International (COFI)works daily to transform the lives of indigent children.
November 20th, 1959 was when the UN General Assembly adopted the Declaration of the Rights of the Child and it is also the date in 1989 when the UN General Assembly adopted the Convention on the Rights of the Child. The InnerCity Mission for Children is an NGO and partner of COFI that is working to help end hunger. This is the first step in alleviating the crippling poverty that affects millions of children.
Children have names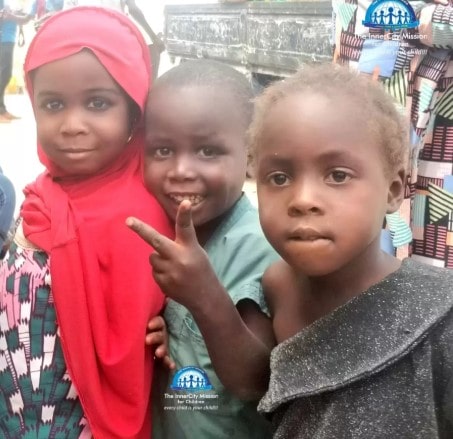 On  World Children's Day, the Inner City Mission would like you to meet  Nafisah, Kubra, and Rahmah.  These three delightful children live in an InnerCityMission supported camp for displaced children and families. Their lives have been disrupted by the insurgency in Northeast Nigeria. What is hugely important is that the life of every child matters.  To make a difference you can take the WATCH challenge and help the Inner City Mission provide food to the countless children that live in uncertainty every day.
You see that we believe that every child is your child. When we met Assad we tried to picture what the future would be like for this charming four-year-old.  It is time to take action on his behalf.  On World Children's Day, it is time to take action and give a voice to those children who go forgotten. Assad, Nafisah, Kubra, and Rahmah represent the millions of children who have no access to food, sanitation, health care, education, and shelter.
Take action
Now you can take affirmative action by taking the W.A.T.C.H challenge.  In donating your time or resources you help improve their lives with a targeted course of action. We have a long way to go to eradicate poverty. As we celebrate World Children's Day we remember that we have to keep advocating for children who often are nameless. Spread the idea on social media and among your friends.
At the Inner City Mission, we further advocate children's needs by sending children back to school. On World Children's Day think about Mamiki and William who are hoping for a bright future as they have been enrolled back to school by partners of the  InnerCityMission. When their father died as a result of the Ebola virus they faced a bleak future.  On World Children's Day on Nov 20th, we are advocating for the right to basic education for every child.
Education is a right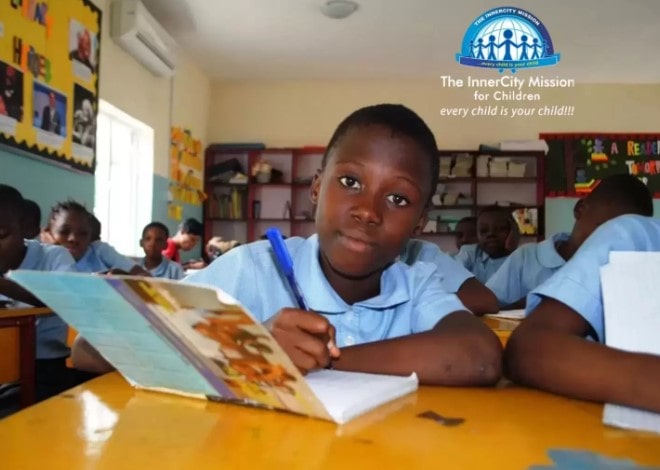 The Inner City Misson for Children recognizes that if every child is educated then they have a better chance at breaking the cycle of poverty. The Back To School campaign aims to provide free education and school supply kits for some of the poorest children. In a classroom, dreams can be actualized.
On World Children's Day, we can help. " I want to be a teacher when I grow up," said 12-year-old Tolu. Tolu is a pupil in an InnerCityMission nursery and primary school, There are currently eight centers in India, Cambodia, and Nigeria, providing free education. By becoming a partner with Inner City For Children you are taking action and advocating for the nameless individuals who go hungry every day. Every child is your child and every child has a right to  a good quality of life.