As we start a new school semester, let's consider the many aspects that contribute to a healthy lifestyle that we at the Chris Oyakhilome Foundation International (COFI) believe is every child's right.
Feeding Programs
The InnerCity Mission, under the auspices of the Chris Oyakhilome Foundation International, focuses on child nutrition and provides food security for children and families in vulnerable conditions through their feeding program. In partnership with governments, this safety net has the added benefit of bringing children to school and out of hunger. The educational and health advantages reduce absenteeism and improve food security for impoverished families.
One of the core programs of the InnerCity Mission for children is child health and nutrition, vital for healthy brain development. A recent study shows that nearly 150 million children worldwide, under the age of 5 are not as cognitively and physically developed as they would have been had they received enough essential nutrients from their diets. When children have daily access to nutritious food, they're able to emerge into their full potential. In this way, school meals are building blocks toward a brighter, more dignified future.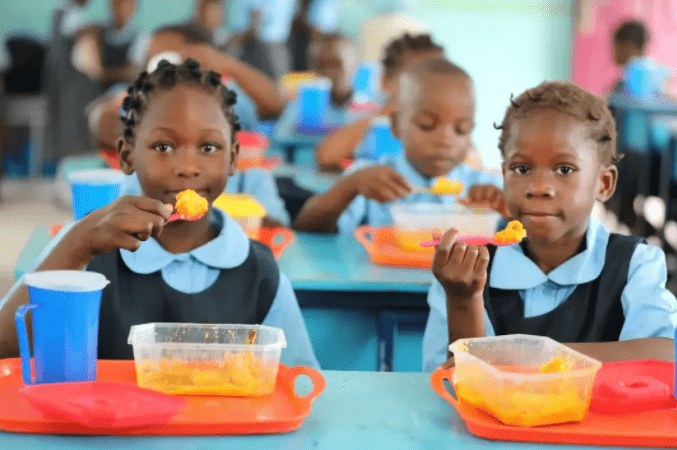 Ripple Effects
Even before the COVID-19 pandemic, millions of children were unable to get the education they needed to get ahead in life, but since the pandemic began, hundreds of millions of students have missed school, and consequently school meals due to COVID-19-related school closures.
The pandemic has pushed many millions of people into poverty, increased global hunger rates, and could derail the educational paths of millions of children.
In this context, school meals are a lifeline and provide an incentive to come to school, and a justification to stay in school. Another benefit is that by providing school meals, families are able to save money and achieve greater financial freedom in the future, enabling children to stay in school rather than work to earn an income.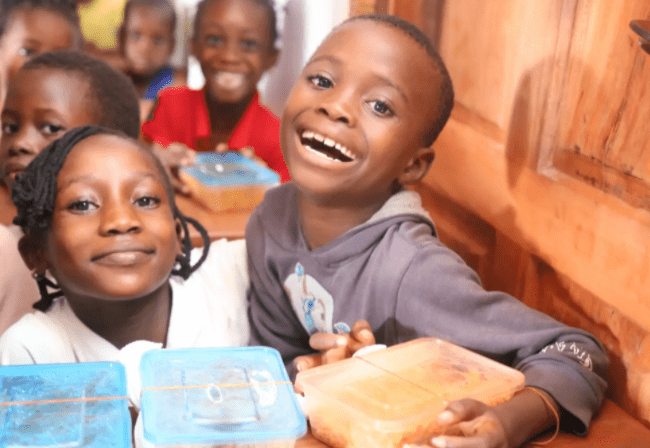 Achieving Gender Equality
The 2030 Agenda for Sustainable Development and its 17 Sustainable Development Goals (SDGs) adopted by world leaders in 2015 embody a roadmap for progress that is sustainable and leaves no one behind. Achieving gender equality and women's empowerment is integral to each of the 17 Sustainable Development Goals. Only by ensuring the rights of women and girls across all the goals will we get to justice and inclusion, economies that work for all, and sustaining our shared environment now and for future generations.
To this end, girls, in particular, can benefit from meals that can ensure continued education, as, throughout the world, girls are more likely to be pulled from school to help out with domestic responsibilities in order to work or due to increased costs of schooling. Girls bear the greater share of additional time spent on childcare and household tasks. COVID-19 has shown that education institution closures represent an increased risk for women and girls, as they are more vulnerable to multiple types of abuse, such as domestic violence, transactional sex, and early and forced marriages. School meals help to provide the justification needed to stay in school.
Girls have the same right to education as boys do. Educated girls can make informed choices, build stronger families, communities, and economies. An educated female population increases a country's productivity and fuels economic growth.
Help to make a difference in the lives of millions of children across the globe where the ripple effects of a nutritious diet are infinite.