In a recent sermon Pastor  Chris Oyakhilome said that it takes a special grace to minister to children. Children are conduits and that we are constantly transmitting to them. He urged us to look after all our children as they look to adults for protection. If we meditate on the words "Every Child Is Your Child" we know we need to do more to safeguard the future of the most vulnerable people in society.
Fundraising To Educate All Our Children
The work of the InnerCity Mission For Children is relentless. At the Aztec  Acum Event Center, Stadium Road, Port Harcourt there is going to be a special evening. In Port Harcourt, there will be an extravaganza called" Light Up A Child Charity Concert". There will be top-class comedy and internationally acclaimed musicians all hoping to raise money for indigent children. This is a ticketed concert to give hope to 5000 children who want to go to school.
The InnerCity Mission for Children, which is a partner of Chris Oyakhilome Foundation International, works tirelessly to provide education for children. This will make the biggest impact on poverty. Education is a way to better and empower the forgotten poor and needy souls. Children in Liberia recently benefitted from receiving back to school kits to help them succeed in their studies.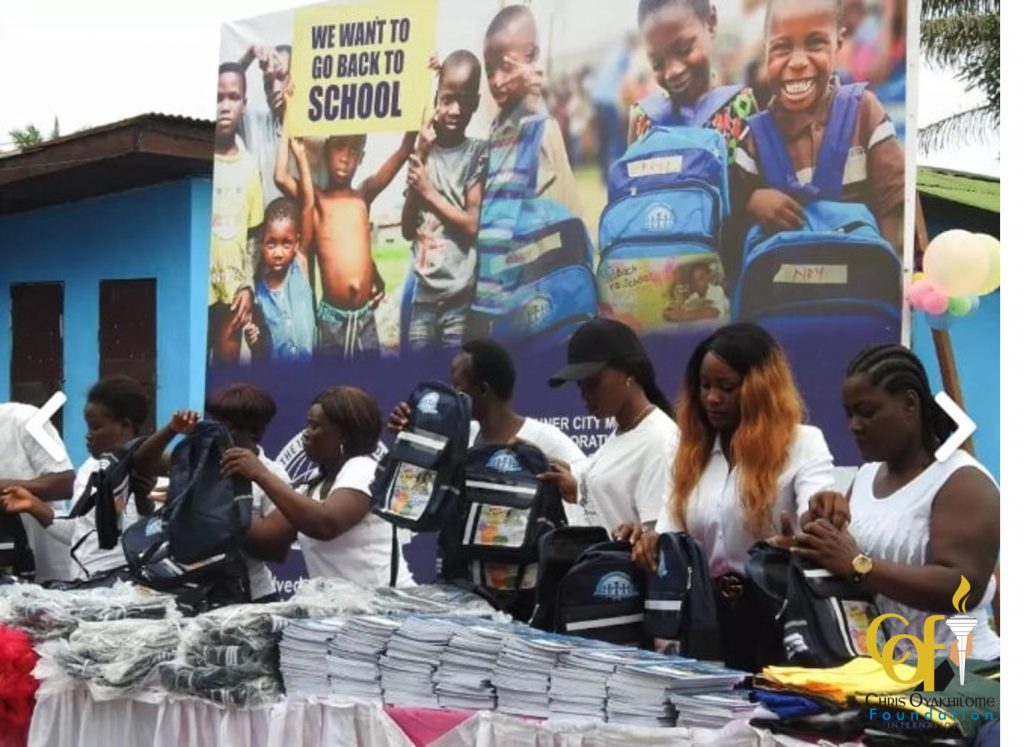 Education Is A Right
At an event in Chad, the esteemed Director of Church Growth International CGI & the Charge D'Affaires of the German Embassy were present to hand school materials to the Children as the parents and teachers watched with joy. The German Embassy in Ndjamena, Chad has collaborated with the  InnerCityMission all thanks to the Partners in  Christ Embassy they were able to sponsor 80 children back to school.
5000 indigent children in six communities in Nigeria have been given a chance to succeed. Children from Biorokiri, Bondi, Akpor, Diobu, Bonny, and Finima were sent back to school in Nigeria.  The InnerCity Mission said thank you to the amazing partners for the gift of love and meeting the set goal. There was much hard work done fundraising in Port Harcourt Zone 2. The lives of the children they have touched are impacted forever. God bless all who donate.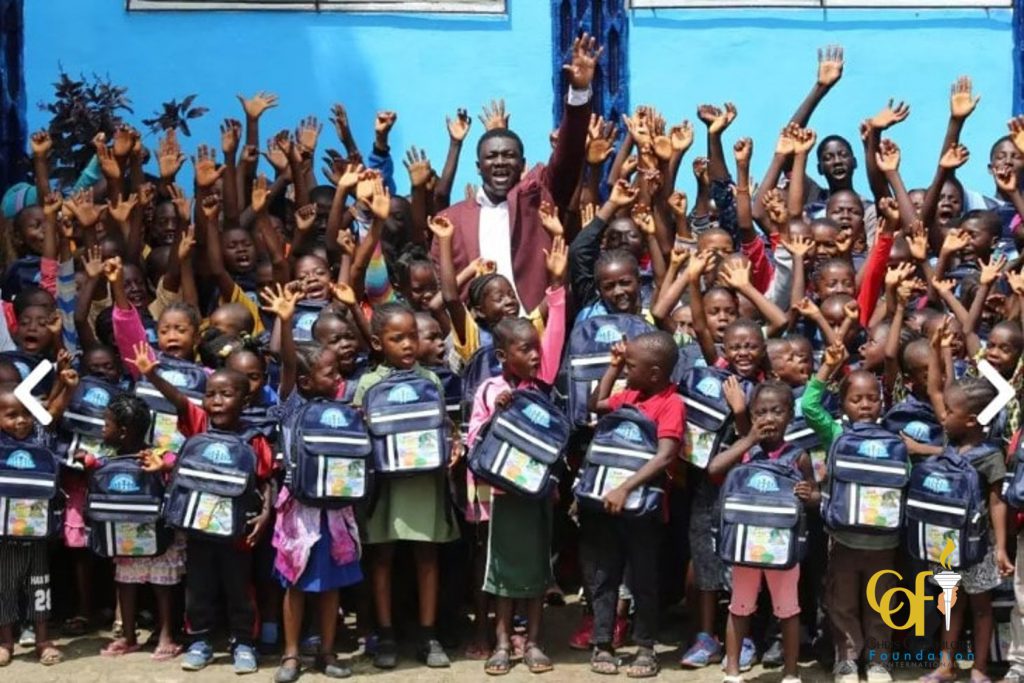 How Can I Help?
There are many ways to keep this initiate active. Gems or Give Every Month will provide help for children in need. Every time you hit a GEM milestone in your Back to School sponsorship, you ensure more and more indigent children have access to free basic education. Without these donations' children lose hope. The InnerCity Mission is cheering you on, as you hit and surpass your desired goal. Let's drive this campaign to 100%. Click here for details.
You can sponsor different items in the online charity shop.  From school shoes to pencil cases these items are all essential. Every donation received is appreciated deeply. Remember,  "Every Child Is Your Child".