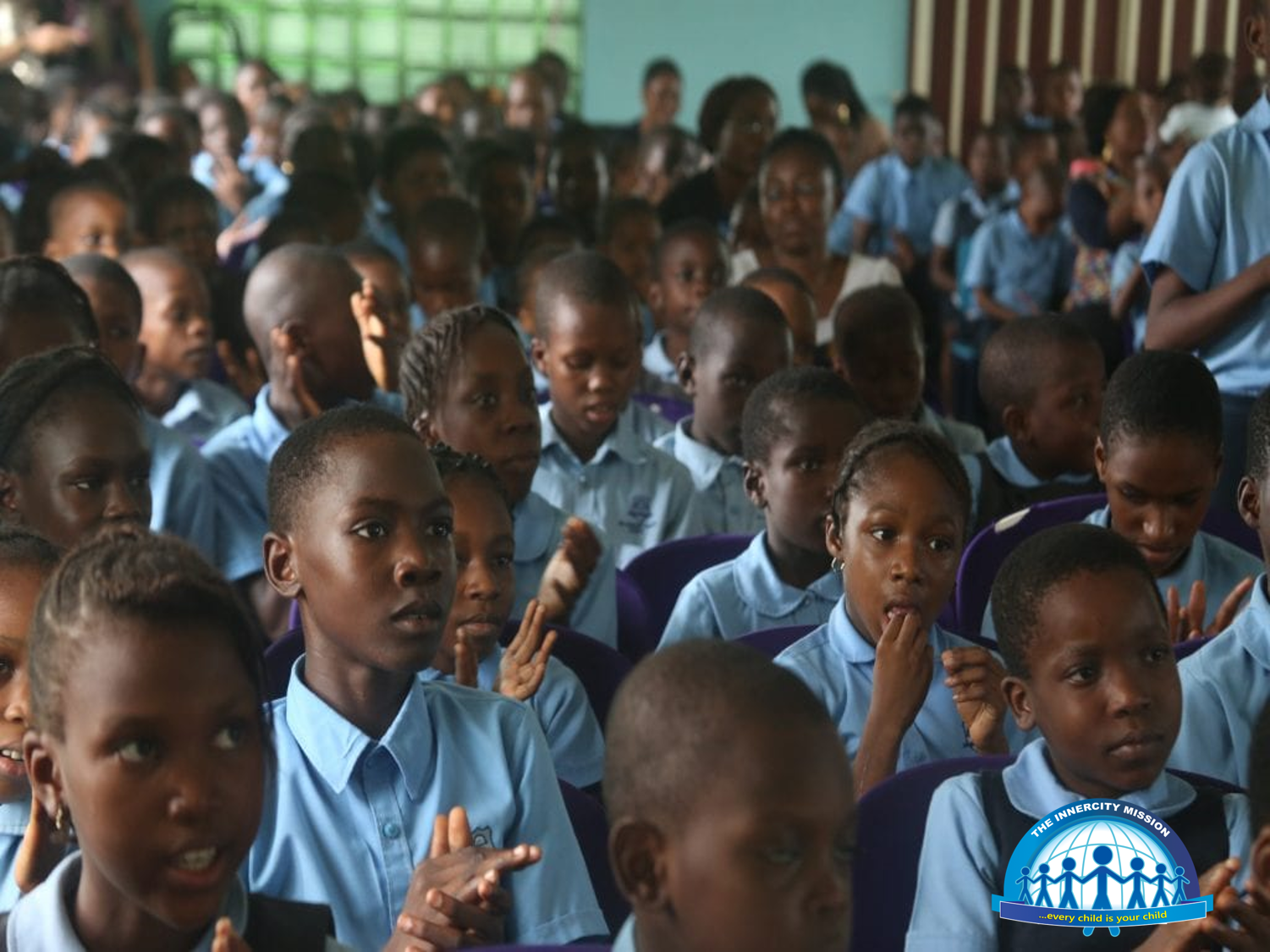 The situation in Nigeria and surrounding countries such as Pakistan, Cambodia, South Sudan, and Chad is one of much concern in the world right now. As countries go into such a great deal of shock and survival mode, any resource or need of the child is put to the side and food and shelter become the only priorities, after staying alive.
The InnerCity Mission desires to see an equal opportunity given to both young boys, as well as girls. There is often more assistance given to males, while the young girls learn at home how to care for the younger children and take care of household needs. According to the World Bank, one year of education for young girls results in a 25% increase in income and success in adulthood. The change InnerCity Mission hopes to make is one that will truly transform the future of these countries and the leaders thereof.
When tragedy strikes, no matter where you are in the world, the children become the most vulnerable. The impact of such trauma can affect the children greatly on psychological and emotional levels. Due to the vital time of development during a child's life, the focus must remain on the children in order to avoid long-term tragedy overcoming the country in the future.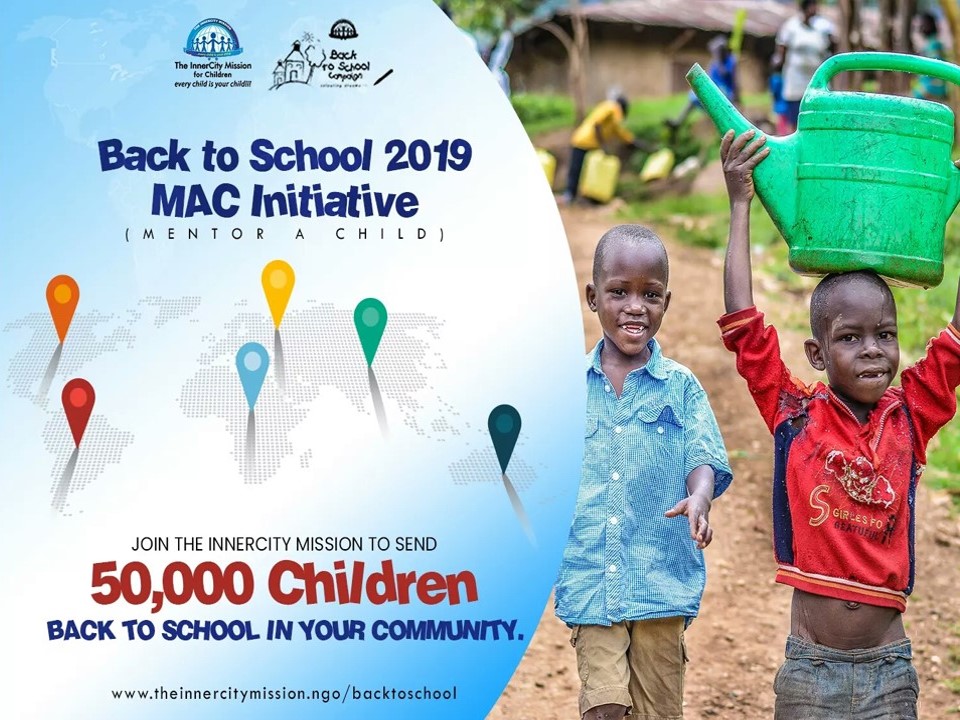 The InnerCity Mission, as an entity within the Chris Oyakhilome Foundation International, has created a simple and interactive way to supply children with resources they need in order to receive the proper education they deserve. The MAC Initiative, which stands for "Mentor-A-Child", offers an opportunity for people to adopt and sponsor a child going back to school. Each sponsorship ensures the child will receive a "Back-to-school" kit with so much more than just paper and pencils.
With your help, these students can receive school uniforms, raincoats, bags, shoes and much more. The MAC initiative does not just provide the bare minimum but encourages a new mindset and reality for the children. When these students arrive at school in a school uniform, they become the student they never believed they could be. The Chris Oyakhilome Foundation believes in making a way for those who have nothing. By focusing on the children's education, simply by making a way for it, a child's life could be changed forever.
Thus far, the MAC Initiative has blessed over 1,000 children with supplies needed to return to school for the next year. The InnerCity Mission hopes to help 10,000 indigent children return to school for the year, and this cannot be done without you. Please visit the InnerCity Mission website to learn more about the MAC Initiative and how you can support a child for an entire academic school year.