An active partner of the Chris Oyakhilome Foundation International is the Trauma Care International Foundation, also referred to as TCIF. Trauma Care International focuses on resuscitation training as well as emergency response training and raising awareness for blood donation. COFI works effortlessly to not only respond to disaster but to invest in local communities by hosting such trainings and running various campaigns via the Trauma Care International Foundation. TCIF is equipping people to be first-responders to their own environment and to their own communities.
In regions of the world where medical facilities are difficult, or even sometimes impossible to get to, people's lives are desperately dependent on whoever is available on the scene when disaster strikes. Trauma Care International Foundation advocates for community health knowledge and awareness. Awareness is not just knowledge of the concerns, but rather an understanding that calls one to act. TCIF is passionate about empowering people of all ages and walks of life to respond to emergencies and understand the importance of every human life.
The Child Safety Awareness Campaign is Brought to the Christ Embassy Lagos Zone 3 High School Conference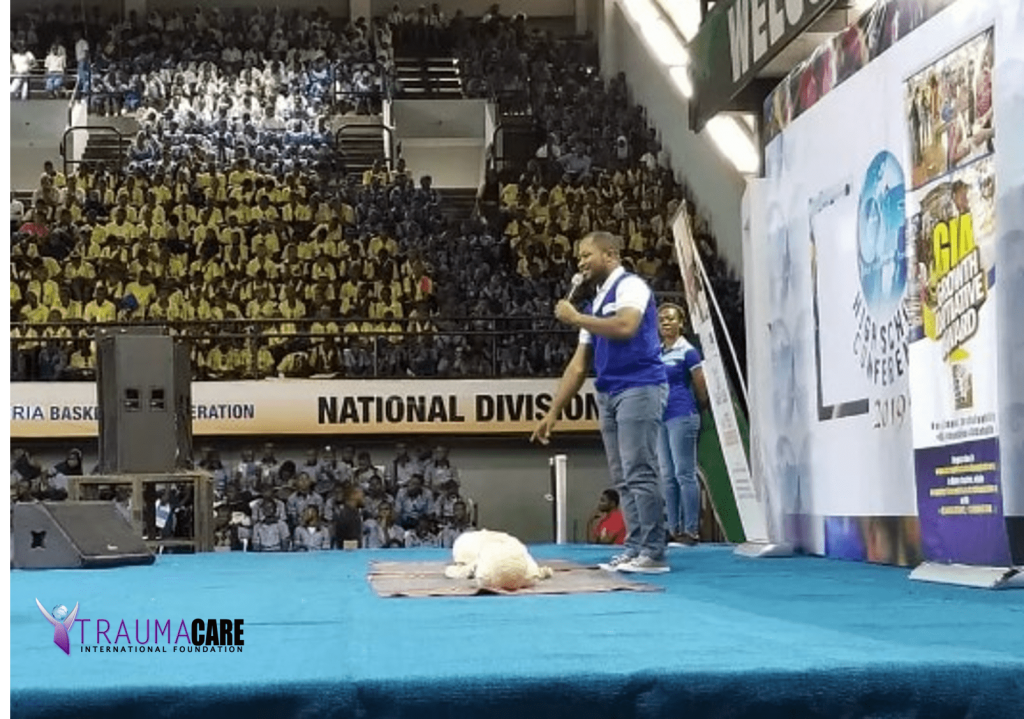 As mentioned before, TCIF runs campaigns and trainings in local communities and throughout the Christ Embassy campuses and partners. The Child Safety Awareness Campaign was recently hosting a Cardio Pulmonary Resuscitation training at the Christ Embassy Lagos Zone 3 High School Conference. It was a productive and empowering training as the youth stepped into new confidence and abilities to protect and provide for their own communities in the direst times.
This campaign was started in hopes to raise the upcoming generation as members of their local societies with an awareness of basic first aid and safety measures. In the way the world is progressing, we hardly think to learn new skills for the sake of helping those around us. Yet in time of disaster and emergency, there are things everyone should know, recognize, and respond to appropriately.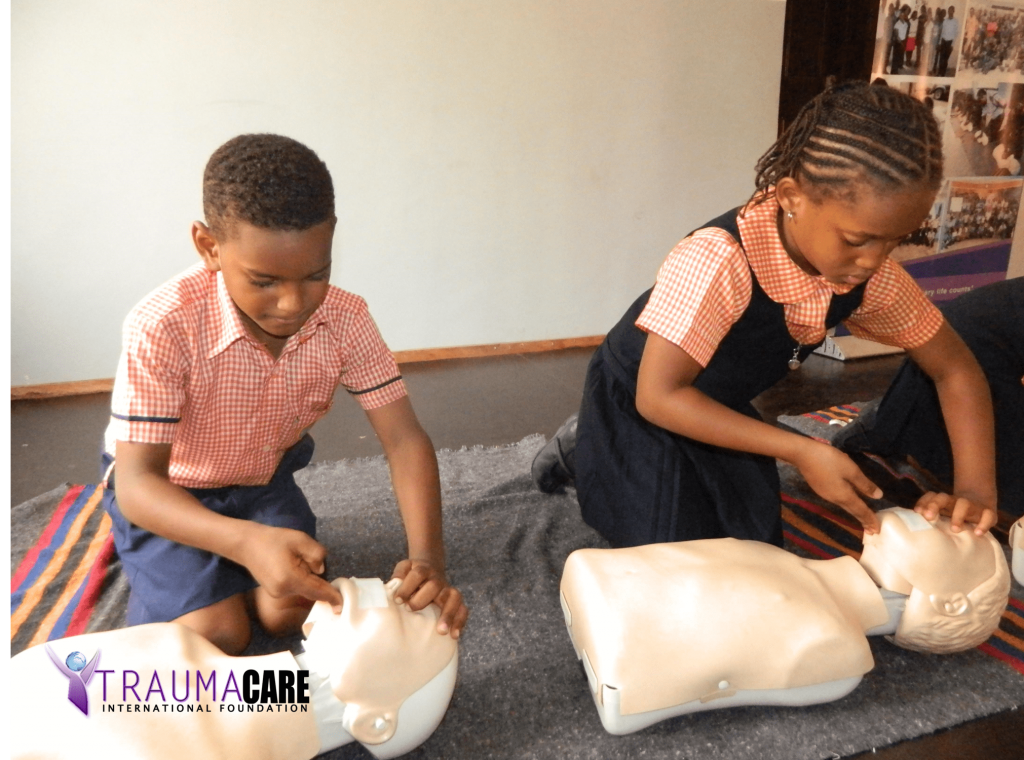 Along with the Child Safety Awareness Campaign, the Trauma Care International Foundation also runs and operates the Basic Emergency Response Training, The Campaign for Improved Trauma and Emergency Response Training, and finally the Voluntary Blood Drive Initiative. By connecting with smaller communities, COFI is able to position their humanitarian efforts in a vast number of regions through the Trauma Care International Foundation as well as to provide support for national policies regarding trauma care.
From students to law enforcement officers, to road transport workers, TCIF is spreading and mobilizing societies to be self-starters and action-oriented citizens. Through specialized lectures and practical demonstrations, these trainings are impacting communities around the world and changing the future awareness of emergency response.
If you would like to learn more about training sessions and campaigns run by the Trauma Care International Foundation, you can visit our TCIF 'Partner' page here.