Chris Oyakhilome Foundation International (COFI) strives to make an impact on the lives of those who the world forgets. Working in partnership with local organizations in both the public and private sector COFI works to eradicate poverty. The many different NGOs that makeup COFI not only works to counter the effects of poverty but to build a sustainable future.  Chris Oyakhilome reminds us that helping others is a gift. As humans, we have incredible powers, and one of them is the power to give and to transform our communities and the world. The act of giving freely to help those in need without expecting anything in return is what COFI Founder, Chris Oyakhilome, teaches us daily when he termed the phrase "every child is your child".
Over the years, the programs and interventions in line with the United Nations Sustainable Development Goals (SDGs) have impacted the lives of millions of indigent beneficiaries mostly children around the world in underserved, hard-to-reach communities. One of the biggest contributors to ending poverty is ensuring children have an education. For any child, education can open doors to the future that would otherwise be locked tight.
Every Child has a Dream
The InnerCity Mission for Children (ICM), under the auspices of Chris Oyakhilome Foundation International (COFI), aims to provide continuous learning for vulnerable children who are at risk of falling far behind in their learning or may never return to school due to the effect of the COVID-19 crisis. The InnerCity Mission and network of partners and volunteers are reaching out to over 100,000 children in needy communities all around the world, to try and provide essential educational materials to enhance learning at home and promote literacy skills, making it easier, more interactive, and convenient whilst awaiting the resumption of school. Education is a basic human right, it has the potential to enable children to gain the life skills and knowledge needed to cope with today's challenges and be agents of their own change, yet there are several factors such as poverty and violence limiting millions of children and young people around the world from getting an education.
Every child has a dream, even children in the most forgotten places. The InnerCity Mission is helping indigent children who cannot afford online learning stay ahead in their education just like their counterparts. There are children that can't go back to their dusty classrooms and are being left behind as they are not equipped to adapt or transit to new methods of learning. Let's educate the next generation of lawyers, doctors, engineers, and teachers. Education is a right, not a privilege! Every child deserves the opportunity to learn.
Education enables upward socioeconomic mobility and is a key to escaping poverty. But never before have so many children been out of school at the same time, disrupting learning and upending lives, especially the most vulnerable and marginalized. The global pandemic has far-reaching consequences that may jeopardize hard-won gains made in improving global education. Hunger is a universal problem that contributes to more than half of global child deaths, as undernutrition can make children more vulnerable to illness and disease.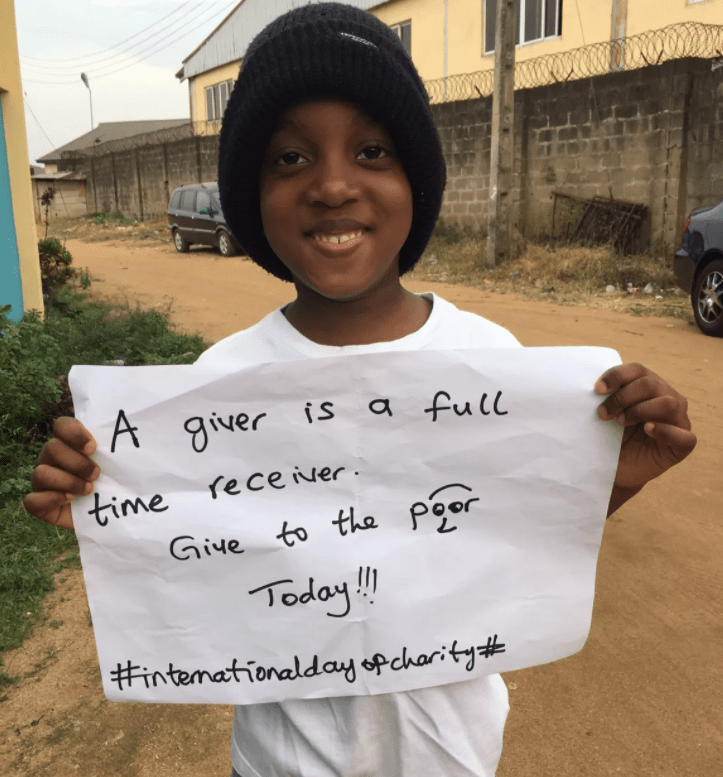 Various Projects with the Chris Oyakhilome Foundation
Recently the InnerCity Mission adopted two orphanages in Namibia, reaching out to 170 orphans in Megameno Orphanage and Moria Orphanage House, donating food items, books, stationery, storybooks amongst other things. Every child was led to Christ and they received copies of Rhapsody of Realities for Kids. Gratitude and thanks go to the Pastors and Partners of Christ Embassy Namibia for this laudable impact.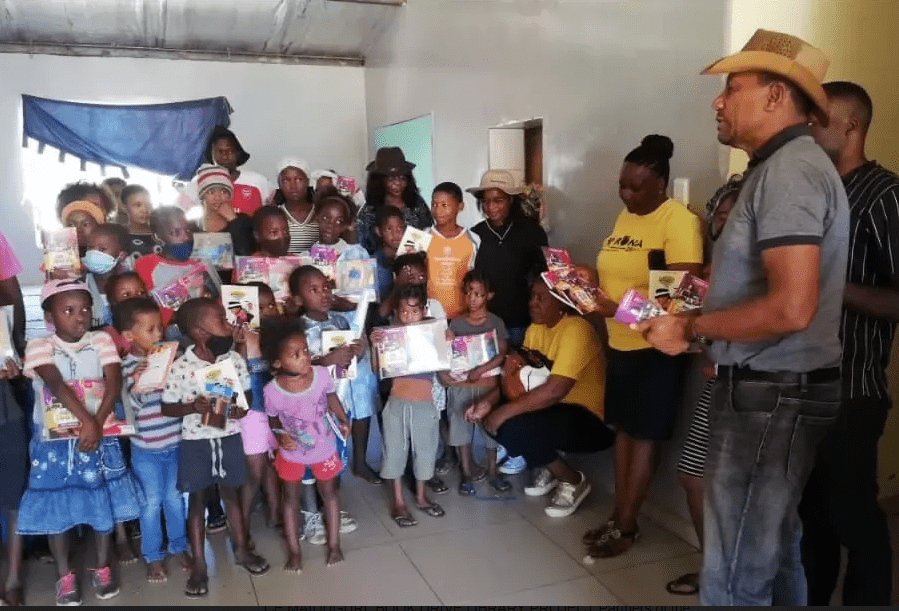 Partners of the Humanitarian Volunteer Network  (HVN), Christ Embassy Maiduguri Chapter, led by the Esteemed Deaconess Maryam Zakka, took the book drive initiative to set up a library at the Shuwari IDP Camp to help make a difference and be a blessing to the indigent children through the library project. Learning materials such as textbooks, storybooks, exercise books, crayons, chalk, blackboard paints, atlas, pencils, ball pens, erasers, mathematical sets, drawing books, scissors, and slates, were donated and the teachers were not left out either. Teaching aids such as compasses, clocks, set squares, etc were given to them. The children were really excited, the smiles on their faces were inexplicable as they were so eager to start reading. The teachers were also very happy for the materials that they received and their hearts were filled with joy as the HVN volunteers helped set the books and other learning materials on the shelves provided also by them. The headteacher and teachers showed their profound gratitude to our Chris Oyakhilome and the InnerCity Mission for Children for bringing educational materials to over 300 indigent children.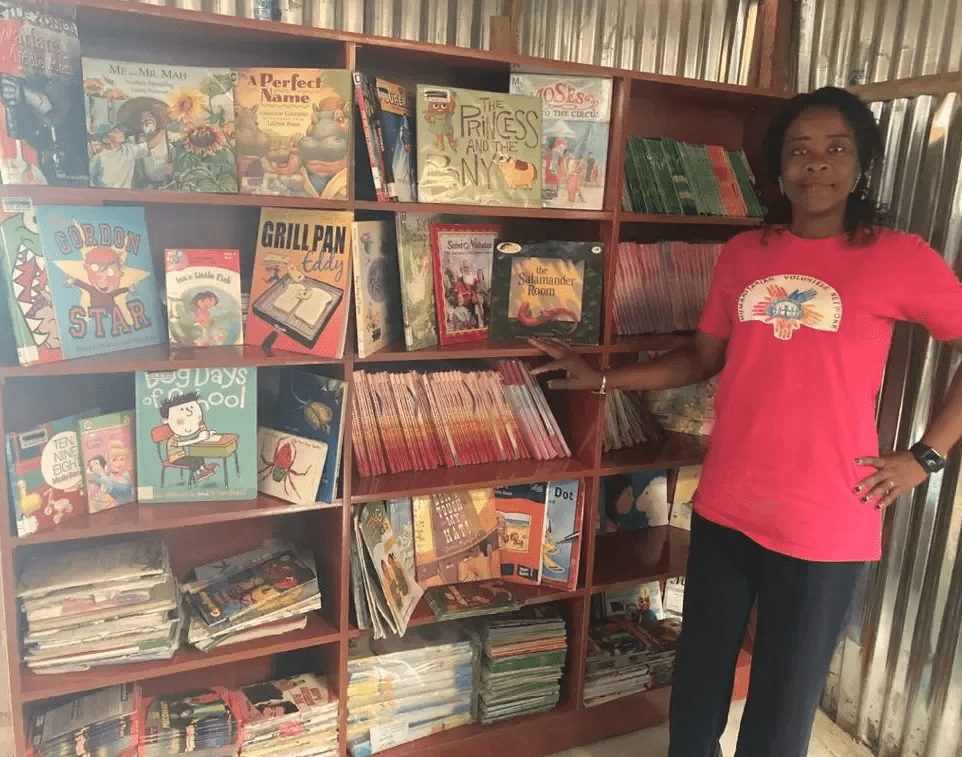 The Humanitarian Volunteer Network (Lagos Chapter) set up a library at Greater Destiny School, Ojo, Lagos. This initiative encourages children to read so they can develop into lifetime readers. Over 200 children will benefit from this project within the school. The library is also open to indigent children within the Ayeni community, Ajangbadi, Lagos.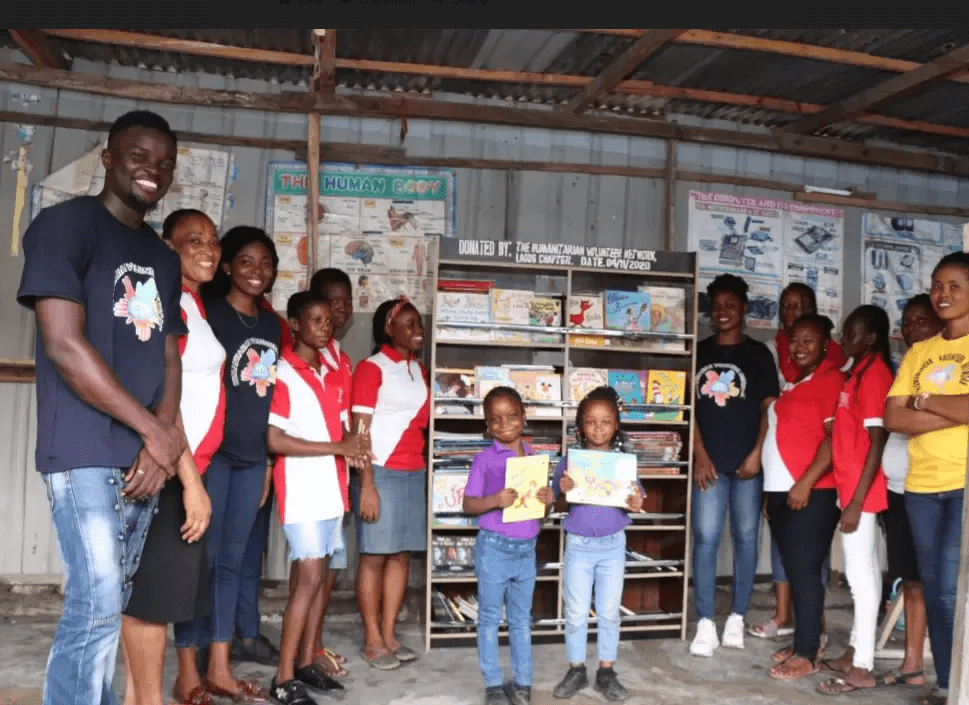 The InnerCity Mission, under the guidance of Chris Oyakhilome, has set up a functional soup kitchen in Marobe Kindergarten school, which provides meals for 76 children daily. These school meals will help boost concentration in class and reduce the risk of these children dropping out due to hunger, thanks to the Pastors and Partners in Christ Embassy Vanuatu for making this intervention a success. The InnerCity Mission has also set up a new child center in Riverside, South Africa, which caters to 160 needy children providing them with daily meals. They are helped with their homework and also taught arts & crafts amongst other activities.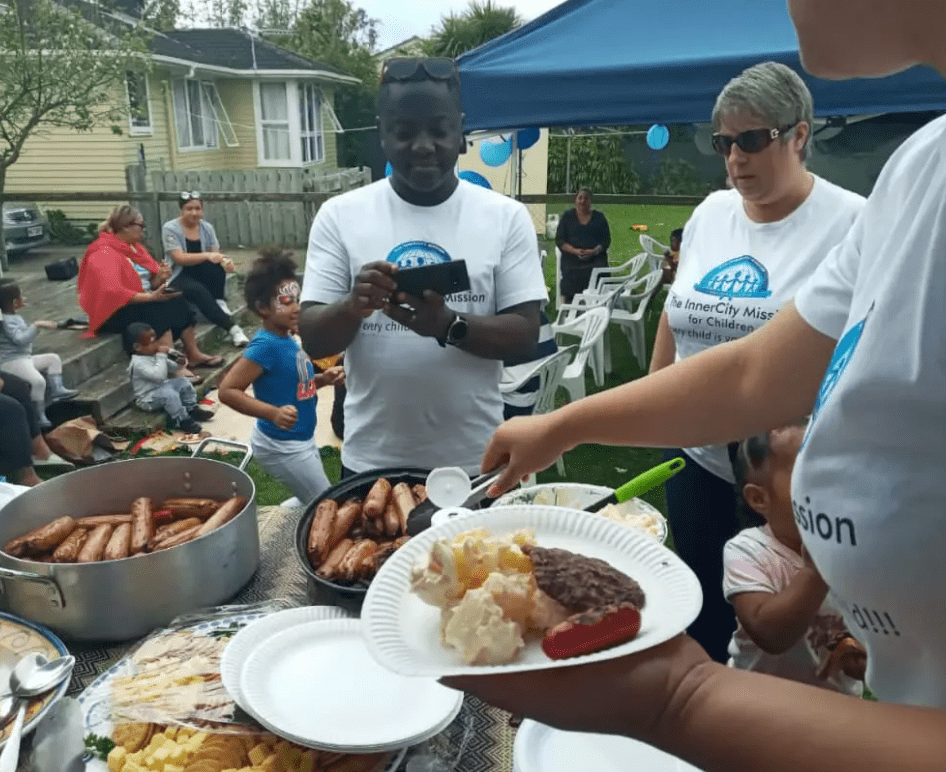 As children resume school all around the world, many still have to battle hunger even in class. This is the case for children in Global International School and many other community schools in Honiara, Solomon Island. The InnerCity Mission in response to this pressing need has set up a functional soup kitchen in Global International School which caters to 200 children daily. This global NGO is far-reaching, they have also set up a new soup kitchen to benefit needy children in Auckland, New Zealand. This project has brought joy to the children and provided them with daily meals, making the intervention a huge success.