The 27th of May is Children's Day in Nigeria. It's an international holiday that was first established in Nigeria in 1964. The date it is celebrated varies between different countries. The day marks a celebration of children, raising awareness for issues that affect children and helping us appreciate that they are the future of our societies.
InnerCity Mission, under the auspices of The Chris Oyakhilome Foundation International (COFI), was started in December 2004 after the Founder, Chris Oyakhilome, the President of LoveWorld Inc, made a profound statement "Every Child is your Child". He went on to say: "They are our extension, they are our future. No matter how dirty or untouchable they are, think again, one day you were just that small, but you were fortunate to have someone help you, many of these are fortunate to have us if we would only open our hearts, our minds, our eyes and ignore them no more. We need to help give them a home, we need to help give them an education, we need to help cloth them. As small as they are, as needy as they are, as frustrated as they are, they have dreams, we can help make those dreams come true."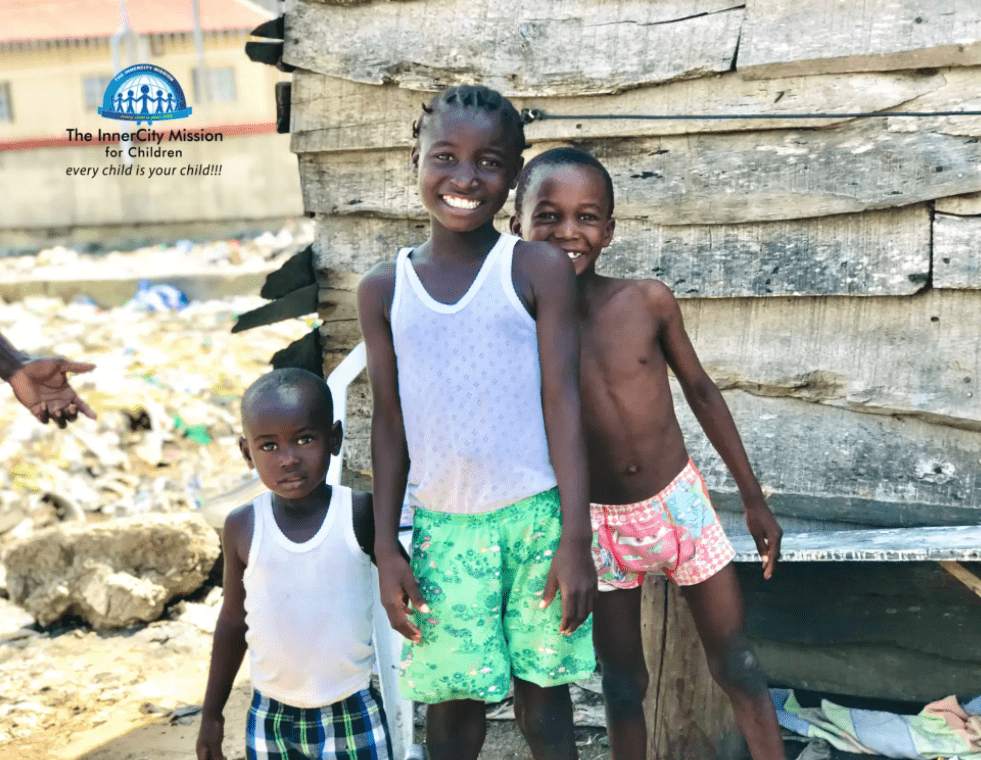 Virtual Food Drive with InnerCity Mission
As we count up to the upcoming Nigeria children's day celebration, we are able to impact the lives of real people with every Virtual Food Drive we can organize, in this initiative with InnerCity Mission. From the comfort of your home with just a tap on your device you can purchase and donate food items to benefit the needy. You can choose exactly which food items you would like to donate and the InnerCity Mission handles all the logistics of delivering the items to the needy right where they are — meals for children at their schools, food parcels for their families, timely food aid for orphanages, hot meals at soup kitchens, and in our various feeding outreaches. With your giving, you would be providing food for the needy right where they are. You can set up a virtual food drive today at icm.ngo/vfd. Be a part of our #FeedaChild Campaign as we commemorate the upcoming Nigeria children's day, and join us to put smiles on the faces of indigent children and their families through the Virtual Food Drive platform.
Those of us that are fortunate enough to partner this initiative, sponsor or volunteer this drive, are among the wonderful community, blessed to be part of the InnerCity Mission. Say this every day to remember how blessed you are: "I'm fruitful and productive. I set records and break them this week. I'm a blessing to people around me. I dance to the tune of prosperity. There is no failure in my path. I'm happy and full of joy always."
Welcome to a new week filled with new adventures and unquantifiable opportunities. May God grant you the Grace, Wisdom, and Knowledge to stay, committed to your goals and excel above your expectations.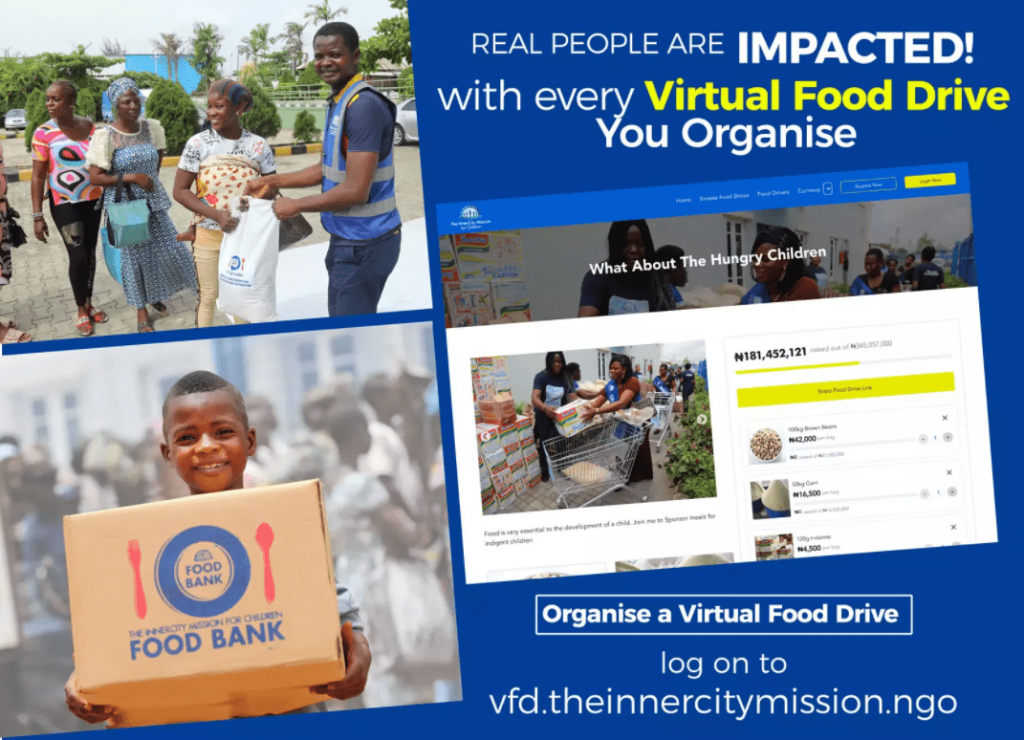 #EndChildPovertyNow #EveryChildIsYourChild #ICMVFD #ICMVirtualFoodDrive