World Health Day is commemorated each year on the 7th of April. This year, after living through the COVID-19 pandemic, a polluted planet and an increasing incidence of diseases, the theme for #WorldHealthDay2022 is 'Our Planet, Our Health'. We are focusing our global attention on urgent actions to keep humans and our planet healthy.
The Chris Oyakhilome Foundation International (COFI), under the direction of its visionary and philanthropic founder, Chris Oyakhilome, promotes and sponsors many charitable initiatives, to help individuals, communities, and nations lead purposeful and productive lives.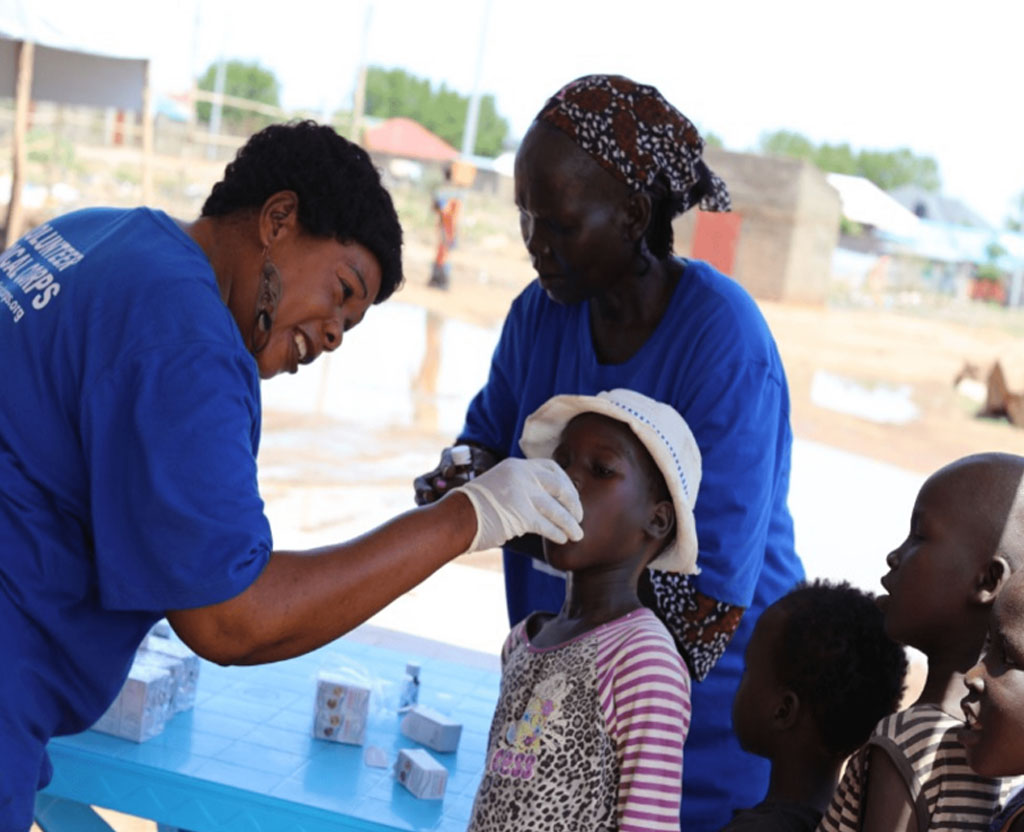 A healthy Diet, a Healthier World
COFI believes in supporting strong foundations of community by promoting good governance, accountable leadership, and sustainable development in Africa and in other vulnerable parts of the world. Through its initiatives, it seeks to offer structured support for impoverished children across the world in order to guarantee access to qualitative education, medical care, physical and spiritual nourishment thus enabling them to lead normal, competitive, and useful lives, and make meaningful contributions to their communities and societies.
One of the core programs of the InnerCity Mission for children (ICM), under the auspices of COFI, is child health and nutrition, vital for healthy brain development. A recent study shows that nearly 150 million children worldwide, under the age of 5 are not as cognitively and physically developed as they would have been had they received enough essential nutrients from their diets. When children have daily access to nutritious food, they're able to emerge to their full potential. In this way, school meals are building blocks toward a brighter, more dignified future.
The foundation also believes healthcare is central to human happiness and well-being-particularly in many developing countries where young people make up more than half of the population. Youths, who are risk-takers, make important contributions to economic progress and require quality healthcare services, as healthy populations live longer and are more productive. COFI aspires to improve the health and life expectancy of individuals, local communities, and nations by promoting improved trauma care, supporting national policies on trauma care, and increasing awareness of proper emergency response strategies.
Climate Crisis is a Health Crisis
The climate crisis is the single biggest health threat facing humanity. The climate crisis is also a health crisis. Agriculture has always been at the mercy of unpredictable weather, but a rapidly changing climate is making agriculture an even more vulnerable enterprise. Climate change impacts agriculture which in turn affects food production, reducing food and water supplies and rising food prices. Many regions already suffering from high rates of hunger and food insecurity are predicted to experience the greatest declines in food production.
The founder of Chris Oyakhilome Foundation International (COFI), Chris Oyakhilome was quoted as saying: "Global poverty is one of the very worst problems that the world faces today, the poorest in the world are often hungry, have much less access to education, regularly have no light at night, and suffer from much poorer health. Making progress against poverty is, therefore, one of the most urgent global goals."
Global hunger creates a cycle that people can't escape from. It causes individuals to be less productive and more prone to disease, which in turn makes them less able to improve their livelihoods or earn a better income.
Eradicating poverty has always been a top priority at the InnerCity Mission (ICM). The InnerCity Mission has had remarkable achievements over the years, which are clear testimonies of the unwavering commitment to finding lasting solutions to the issue of poverty. The food system is one of the areas where urgent interventions are needed most.
The COVID-19 pandemic has resulted in devastating socio-economic disasters, reversing decades of progress in the fight against poverty. As we embark on the post-COVID recovery and get back on track with the Sustainable Development Goals, hunger remains the world's most solvable problem, and yet after decades of steady decline, the number of people who suffer from hunger began to slowly increase again. The world is not on track to achieving Zero Hunger by 2030. The COVID-19 pandemic highlighted the inequities in our world. The pandemic revealed weaknesses in all areas of society and underlined the urgency of creating sustainable well-being societies committed to achieving equitable health now and for future generations without compromising our environment.