As a child-centered organization, our mission at the Chris Oyakhilome Foundation International (COFI) is to create an environment where every child survives, lives above poverty, and becomes an active participant in socio-economic development irrespective of race, color, or gender.
The 1st of June the United Nations designated as the Global Day of Parents worldwide. The word "parent" has come to mean many things today; caregiver, the role of rearing children, loving them, protecting them, and taking responsibility for their well-being.
By definition, this word encapsulates all that Chris Oyakhilome is to so many millions of people around the world, as the founding father of the Chris Oyakhilome Foundation International (COFI).
The importance of family is constantly coming to the attention of international communities where the critical role of a parent in the rearing of children is emphasized.
Children should be allowed to be happy
Children should grow up in an atmosphere of happiness, love, and understanding for the basic development of healthy personalities. This was not the case for many indigent children who have since come under the care of the Chris Oyakhilome Foundation International (COFI) and the InnerCity Mission for children (ICM).
While the Global Day of Parents provides an opportunity to appreciate all parents for their "selfless commitment to children and their lifelong sacrifice towards nurturing this relationship," we take this opportunity to thank our partners and sponsors who have dedicated their time, resources, and funding to ensure that the children benefit from a secure environment.
As the COVID-19 pandemic continues its exponential growth, it is essential to support working families to minimize negative consequences for children. One of the harshest consequences for the children in marginalized communities was the loss of schooling, school lunches, and food security. Many families lost their means of income and home circumstances became intolerable for most people in these situations.
Many studies have shown a direct correlation between poverty and education and to this end, the Chris Oyakhilome Foundation International is constantly striving to build tuition-free schools in underprivileged communities. With fewer resources and less of a focus on education at home, children growing up in poverty are behind from the very beginning.
At COFI we know that education transforms lives. As United Nations Messenger of Peace Malala Yousafzai once said: "One child, one teacher, one book, and one pen can change the world". Nelson Mandela rightly called education "the most powerful weapon which you can use to change the world."
The InnerCity Mission, under the auspices of the Chris Oyakhilome Foundation International, focuses on child nutrition and provides food security for children and families in vulnerable conditions through their feeding program. In partnership with governments, this safety net has the added benefit of bringing children to school and out of hunger. The educational and health advantages reduce absenteeism and improve food security for impoverished families.
One of the core programs of the InnerCity Mission for children is child health and nutrition, vital for healthy brain development.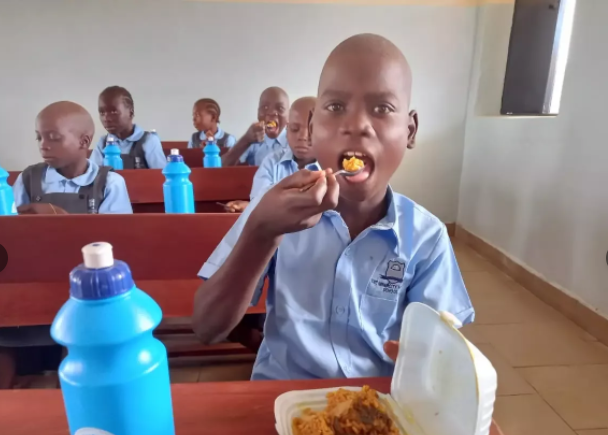 United Nations World Food Safety Day
As is written on the United Nations website for World Food Safety Day, commemorated on the 7th of June: "Access to sufficient amounts of safe food is key to sustaining life and promoting good health. Foodborne illnesses are usually infectious or toxic in nature and often invisible to the plain eye, caused by bacteria, viruses, parasites, or chemical substances entering the body through contaminated food or water."
"Food safety has a critical role in assuring that food stays safe at every stage of the food chain – from production to harvest, processing, storage, distribution, all the way to preparation and consumption."
As well as building schools in poverty-stricken villages, COFI is also focused on bringing clean water to these areas where no running water has been available. The communities have resorted to drinking polluted water from watering holes where washing and bathing have been done, this was the same body of water animals came to drink from. Besides the horrific state of the water, these watering holes are often many kilometers away and require heavy buckets to be carried back and forth, often many times per day. Your partnership has saved many children from taking dangerous trips in search of water and exposure to waterborne diseases and allowed access to clean drinking water.