The InnerCity Mission for Children (ICM), under the auspices of Chris Oyakhilome Foundation International (COFI), Education in Emergency is an initiative to mentally engage and provide continuous learning for vulnerable children who are at risk of falling far behind in their learning or may never return to school due to the effect of the COVID-19 crisis. Through this initiative, the InnerCity Mission and network of partners and volunteers are reaching out to over 100,000 children in needy communities all around the world, to try and provide essential educational materials to enhance learning at home and promote literacy skills, making it easier, more interactive and convenient whilst awaiting the resumption of school.
Education is a basic human right, it has the potential to enable children to gain the life skills and knowledge needed to cope with today's challenges and be agents of their own change, yet there are several factors such as poverty and violence limiting millions of children and young people around the world from getting an education.

Education in Emergencies
Street children, orphans and children from poor or low-income families are deprived of essential necessities such as education and are at risk of inheriting poverty due to economic pressures.
Rather than being in school, these vulnerable children are forced to enter the labour force just to survive, in such times education takes the back seat.
Every year, The 'Back to School' campaign helps thousands of disadvantaged children get access to basic primary education for free within their communities by providing them with "back-to-school" kits which include notebooks, school uniforms, backpacks, shoes, stationery and sometimes, tuition.
As a result of violent crisis or natural disasters, displaced children may have missed out on months or years of education. To help them bridge the gap of lost school time, the InnerCity Mission collaborates with the Government and other humanitarian partners to provide these vulnerable children with safe learning spaces and school supplies which are essentials to accelerate education.
The InnerCity Mission Children Learning Center (CLC) serves as a beacon of hope to vulnerable children, disadvantaged families and a valuable asset to communities by directly providing a wide variety of programs and services, including psycho-social services to children affected by violence, to equip them with coping mechanisms.  There is also a service to provide at least one nutritious meal or snack pack for each child, as there are many children who go to school hungry.
Every child has a dream, even children in the most forgotten places. The InnerCity Mission is helping indigent children who cannot afford online learning stay ahead in their education just like their counterparts. There are children that can't go back to their dusty classrooms and are being left behind as they are not equipped to adapt or transit to new methods of learning. Let's educate the next generation of  lawyers, doctors, engineers and teachers. Education is a right, not a privilege! Every child deserves the opportunity to learn. Help us to take education to needy children who cannot afford online learning at this time. Sponsor a child today: https://icm.ngo/eie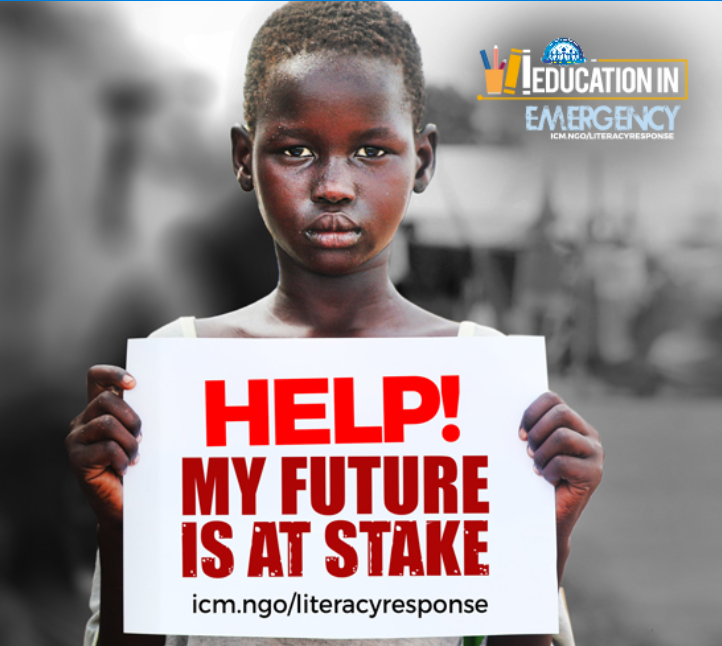 #EducationInEmergency #EndChildPovertyNow #EveryChildIsYourChild