Through the NGO the Chris Oyakhilome Foundation International (COFI), its founding father, Chris Oyakhilome, has actualized his vision and dream to make a difference in the lives of those the world has forgotten. Always at the core of COFI, is the elimination of hunger and access to basic education and medical and healthcare. These are the foundation for empowering a community through accountable leadership and sustainable development in Africa and in other vulnerable parts of the world in accordance with the Global Sustainable Development Goals (SDG).
Every year, Chris Oyakhilome hosts the Future Africa Leaders Award ceremony (FALA) to acknowledge the achievements of young Africans who have had a tremendous and positive impact on their communities. The Future Africa Leaders Foundation (FALF) falls under the auspices of COFI and has identified different areas that need development and investment through leadership. The award ceremony is held every New Year's Eve, and this year was the ninth edition of the successful and prestigious award.
Millions of people from all over the world including the United States, the United Kingdom, Nigeria, South Africa, Canada, India, Brazil, and many other countries tuned in to watch the inspiring future leaders of Africa emerge and three honorable guests presided over the awards and imparted their wisdom to the future leaders.
Honorable Leaders Support Future Leaders
The Chairman for the night was the former President of the Federal Republic of Nigeria, Chief Olusegun Onasanjo, who told the audience: "We have all it takes in our youth to develop Africa, as any other continent in the world has been developed. This is the identification of those who will do the leading. And we are encouraging and mentoring them to do the needful." He encouraged all Africans to make Africa great and that among these young African leaders is the talent to provide solutions to the challenges facing Africa.
Another guest of honor and former leader, President of Nigeria, Dr. Goodluck Ebele Jonathan (GCFR) took to the podium and applauded the efforts of the young FALA nominees, saying:
"I tell youth to go out and be worthy Ambassadors of their community, country, and continent. See it as an honor. Take up the challenge and work towards industrialization and development in Africa."
The former President continued with his words of encouragement by saying: "Our youths have demonstrated commitment and determination in making Africa proud. And I believe that they can do more. They have the strength, knowledge, and intelligence, and they can evolve in all aspects of human endeavors."
Another noble guest of honor at the New Year's Eve and FALA 2021 Ceremony was the founder of ADDI, and former African Union Ambassador to the United States, her excellency, Dr. Arikana Chihombori-Quao, who told the global audience in her address to the nominees:
"The world will not move without Africa. We are the richest continent in the world. To the young leaders of Africa, we must all come together and unite and demand a world that is free, fair, and just."
Following these inspirational speeches by the guests of honor, was the long-awaited announcement of recipients of the Future Africa Leaders Awards for 2021.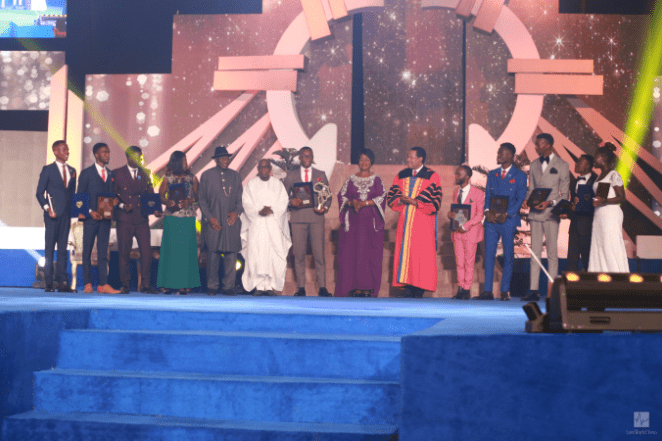 Star Award Winner 2021
23-year-old Nervis Nzometiah Tetsop, a community builder and technology innovator from Cameroon emerged as the Star Award Winner at the FALA 2021 Ceremony. He was presented with 25,000 to help him achieve his future goals of impacting and empowering even more people in his community. Nervis was honored for his innovative contributions to educational development, through multiple seminars and workshops impacting over 3000 individuals, where he guided and advised youngsters on career opportunities in the field of information technology.
"My driving force is my desire to see young people grow, and community development. In my community, a lot of young people are in need of digital skills, especially in hardware development and computer programming. Our mission is to empower all the people in the community with digital skills that will fit into the latest trends and help build our communities. What I do is not by might but by the vision that God has planted in me. My vision is to develop my community by using technology. I aim at promoting other young people by teaching them skills that will help them in the future," Nervis said when he won the ICT Project of the Year award last year.
The young leader is also the founder and creator of the Nervtek Community, where he educates youngsters on digital skills such as computer programming and hardware development.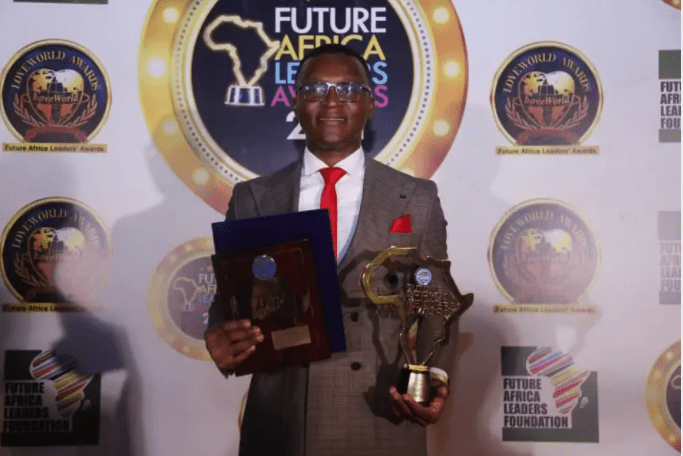 Young Africans who are Changing Africa
The other nominees who were recognized for their leadership and innovation in changing the future of Africa were:
Hilary Nakitare from Kenya was recognized for his outstanding contributions to youth development and nation-building, 23 years old Prisca Torboal from Chad was recognized for her outstanding contributions to youth empowerment and nation-building, Deo Gratias Meyou was recognized for his human rights activism and outstanding contributions to youth development and nation-building, Tech enthusiast, Emmanuel Finnawah Gyan from Ghana recognized for his outstanding contributions to educational development and nation-building, 23 years old Isaac Bitrus Ngidda from Nigeria honored for his contributions to fostering peace and ameliorating the adverse effects of the insurgency in Northeast, Nigeria, all making the list of nominees for the Star Prize of the Future Africa Leaders Award 2021.
Also recognized for outstanding leadership contributions were Manzi Guevara from Rwanda recognized for his laudable contributions to community healthcare development, and youth empowerment in his nation, 21 years old Destiny Funstani Zulu from Zambia honored for his outstanding nation-building, Cesar Komi Aguidi from Togo recognized for his outstanding contributions to youth development and nation-building, and Anna Maneno Michael Milla from South Sudan, recognized for her outstanding contributions to building the nation.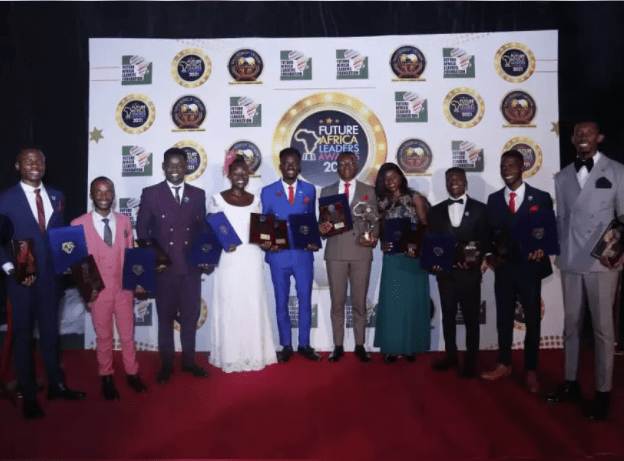 To discover more about the projects, go to the Future Africa Leaders' Foundation's website.