As the United Nations frontline agency in the fight against hunger, World Food Programme (WFP) brought food assistance during the year to more than 109 million people in 75 countries around the world, this is the second-highest number on record. Approximately 89 million of those beneficiaries were women and children.
The InnerCity Mission is set to provide 100 million meals to vulnerable children and families around the world where the need is greatest through the "Give A Meal" app, available on the Google Play Store. With a tap of a button on your mobile device, you can provide much-needed food for children and families in vulnerable conditions with just $1.
Hunger is strongly interconnected with poverty, and it involves interactions among an array of social, political, demographic, and societal factors. People living in poverty frequently face household food insecurity, use inappropriate care practices, and live in unsafe environments that have low access to quality water, sanitation, and hygiene, and inadequate access or availability to health services and education—all of which contribute to hunger.
The Ripple Effect of Hunger
"It's a task to guarantee a meal for me and my children daily. When it takes more than a day to get food, the children would become fussy and cry tirelessly" says Nyawo Chol, a mother of 4. Families facing hunger risk losing their livelihoods and having to leave their homes as a consequence. There is a ripple effect with dire results.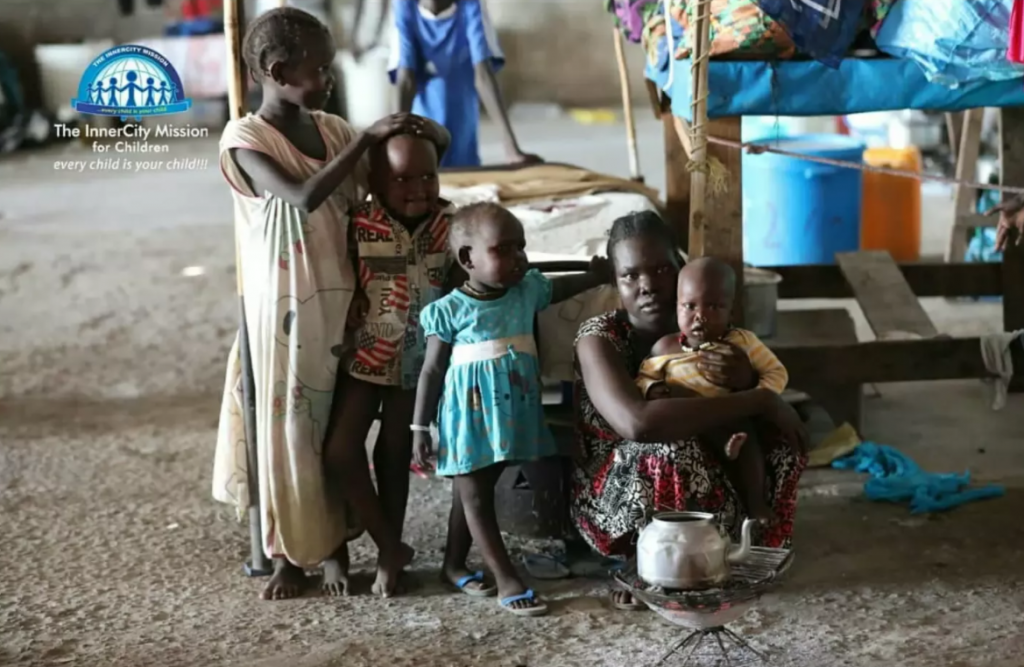 Hunger is a common enemy, but it is also one of the world's most solvable problems. Around the world, more than enough food is produced to feed the global population—but more than 690 million people still go hungry. After steadily declining for a decade, world hunger is on the rise globally. Children facing severe hunger can't grow to their full potentials. Families facing hunger risk losing livelihoods and having to leave their homes. Hunger is the distress associated with a lack of food. The threshold for food deprivation, or undernourishment, is fewer than 1,800 calories per day. It is vital that children receive the right nutrition in the first 1000 days of life (0-2 years old), to lay the foundation to grow into a healthy adult.
The "Give a Meal" app has made fighting hunger easier to achieve. This app gives the opportunity to provide meals for vulnerable children and families around the world where the need is greatest.
Over the years, the programs and interventions of the InnerCity Mission, in line with the United Nations Sustainable Development Goals (SDGs) have impacted the lives of millions of indigent beneficiaries mostly children around the world in underserved, hard-to-reach communities. World leaders charted a new set of Sustainable Development Goals (SDGs) in 2015. The second of which is to "end hunger, achieve food security and improved nutrition and promote sustainable agriculture" by 2030.
The organization is proud to operate under the auspices of the Chris Oyakhilome Foundation International, COFI to help these children live prosperous, fulfilling lives.
President and founder of COFI, Chris Oyakhilome made a profound statement "Every Child is your Child", and believes in the future of indigent children, and taking action to reach and meet their needs is one of the core motivations.
Eradicating hunger and malnutrition is one of the great challenges of our time. Not only do the consequences of not enough, or the wrong food cause suffering and poor health, they also slow progress in many other areas of development like education and employment.
COFI believes in supporting strong foundations of community by promoting good governance, accountable leadership, and sustainable development in Africa and in other vulnerable parts of the world.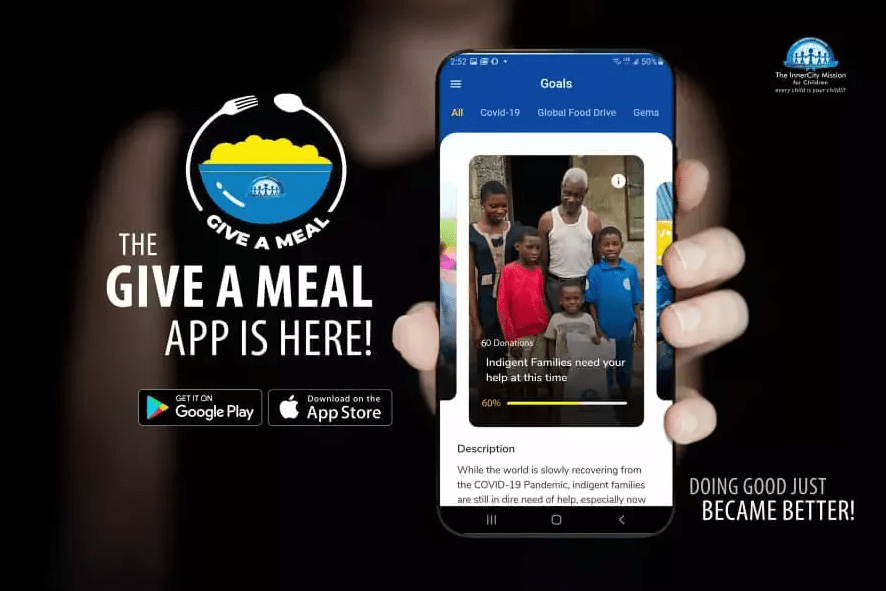 Take a stand against hunger today by "Giving A Meal!" Simply download the "Give a Meal" app on the Google Play Store or the Apple app stores and tap to donate today.
#EveryChildIsYourChild #EndChildPovertyNow