This week we celebrated the United Nations International Day of Happiness. The day serves to remind us that we can all help to build a more compassionate world. This can be done through outreach programs or donations where one can offer support to those in need.
The InnerCity Mission (ICM) under the auspices of Chris Oyakhilome Foundation International (COFI) offers numerous campaigns to help indigent families around the world.
Eradicating poverty has always been a top priority at the InnerCity Mission (ICM). Chris Oyakhilome was quoted as saying: "Global poverty is one of the very worst problems that the world faces today, the poorest in the world are often hungry, have much less access to education, regularly have no light at night, and suffer from much poorer health. Making progress against poverty is, therefore, one of the most urgent global goals."
The InnerCity Mission has had remarkable achievements over the years, which are clear testimonies of the unwavering commitment to finding lasting solutions to the issue of poverty.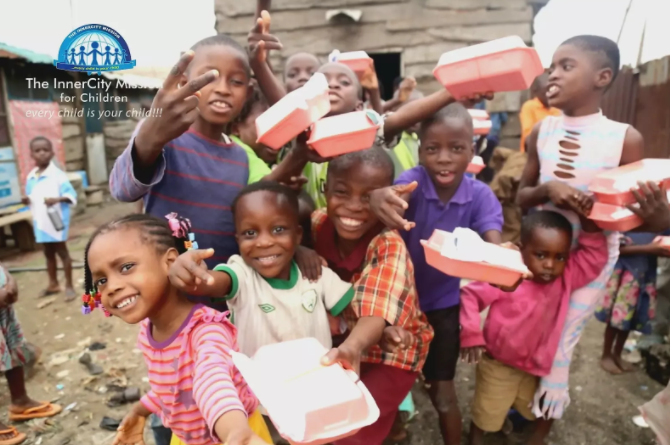 What is Happiness?
The International Day of Happiness promotes the idea that part of humanity's progress should also include how to increase happiness and wellbeing. Up until now, progress has been measured by the economy, but we are now realizing that happiness is an essential part of progress.
Happiness is defined as the state of being happy. Different things make different people happy. At COFI we believe that the blessing is in the giving, and, according to research, one of the main things that make people happy is helping others.
This can either be helping others through volunteer work or random acts of kindness. Having basic needs met can also induce happiness. Society has proven that when there are large numbers of happy people, it makes entire communities happier.
History of Day of Happiness
The United Nations General Assembly adopted a resolution that recognized happiness as a fundamental human goal in 2011. This called for for a more inclusive and balanced approach to economic growth that promotes happiness, and in 2013 the first International Day of Happiness was observed.
Aiming for Zero Hunger
We believe that zero hunger is possible. Every day, too many men and women across the globe struggle to feed their children nutritious meals, in a world where we produce enough food to feed everyone. Help make a difference for children who would otherwise go to bed hungry by sponsoring meals.
One of the campaigns currently on the go at InnerCity Mission is the Hunger Action Month (HAM) Global Campaign, where we aim to raise and distribute 250 million meals. It is designed to mobilize our partners and volunteers to come together to raise awareness and be inspired to take action on the issues of hunger affecting indigent children and poor families.
Many low-income families are battling to feed their children, a burden that affects the happiness and well-being of every individual. Nobody wants to worry about where their next meal is coming from. Let's be the reason that people can smile and make happiness a fundamental human goal. Be part of the solution with our Hunger Action Month Campaign.
Sponsor meals for a day with $2, a week with $14, a month with $60, and a year with $730. Click here to donate today.