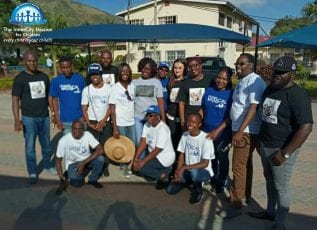 Two months have passed since the utter destruction caused by Tropical Cyclone Idai altered the lives of many across Mozambique, Malawi and Zimbabwe. Countless lives were taken in the midst of the tragic flooding and crumbling infrastructure while the millions that managed to survive were left desperate and in need of shelter, water, food, and sanitation.
The Chris Oyakhilome Foundation International responded and began tending to the needs in Zimbabwe first, where people were greatly affected in Chimanimani district and eight surrounding districts, as well. According to Christ Embassy's official report of the Hope Relief Mission to Zimbabwe, over 1,000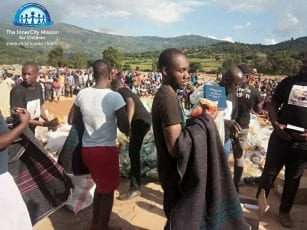 people have lost their lives and over 300 are still unidentified. With thousands still vulnerable and displaced, women and children are left to face great risks. The extent of the aftermath is still not completely known. However, Chimanimani locals have reported large stones left on their land from the flooding.
As the flood settled, the people of Chimanimani were given relief materials such as food, clothing, blankets, hygiene kits, medical aid and more. The Chris Oyakhilome Foundation International is not overwhelmed by the needs of these countries, thanks to all our hard-working and selfless partners. COFI has been blessed with the resources necessary in bringing transformation.
From food and shelter to the encouragement of God's Word, the Chimanimani district and many others encountering COFI have the chance to experience true HOPE. Amid tragedy, people who were once hopeless heard a message about hope and responded. As the Word of God ministered to all, many people received salvation and a new will to believe in something so much greater than what they're currently facing. Copies of the Rhapsody of Realities Bible were distributed and greatly appreciated by all.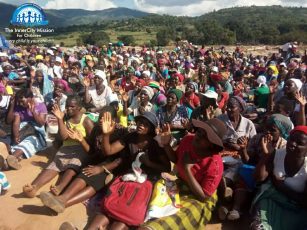 A Thank You Note from Beneficiaries of the Hope Relief Mission in Zimbabwe

"Since the disaster, there hasn't been any organization that has gathered so many people and with so much relief that every person got something. Before the Hope Relief Mission, only those who were connected were the ones getting the aid, ONLY the Chris Oyakhilome Foundation International had managed to make sure that even the less privileged and much deserving people were finally recognized and reached in this distribution. Thank you Chris Oyakhilome Foundation."
The Hope Relief Mission to Zimbabwe was successful and greatly appreciated. As COFI continues to carry out further interventions, consider taking part in the life-changing work of Hope Relief Mission.
If you are interested in supporting the cause, you can adopt an Internally Displaced Person (IDP) camp to provide support to families who have been forced to leave their homes. Additionally, you can support the cause by volunteering yourself to help on the scene, in communities and nations where aid is given.
For more information about the mission, or to get involved please email info@theinnercitymission.org or leave a comment below!