Exceptional and Passionate Global Ambassador of the InnerCity Mission for children (ICM), Elsie Olayemi, has leveraged on her birthday to impact the lives of many indigent people by feeding 500 families through the proceeds of her concert which took place over the weekend. The mission believes that all initiatives that benefit children living in poverty in the inner cities by delivering sustainable solutions gives them hope for a brighter future.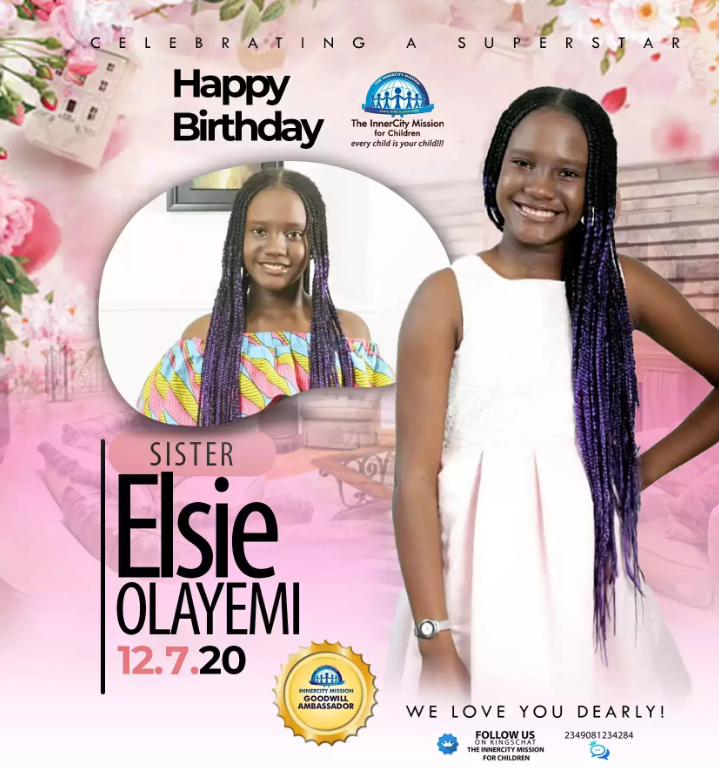 Sponsored Initiatives
The InnerCity Mission for Children is a Christian non-governmental organization dedicated to breaking the Cycle of Poverty through sponsoring initiatives benefiting children living in poverty in inner cities. The organization has been awarded Consultative Status to the United Nations, the highest status granted to non-governmental organizations, allowing the Mission to be an active participate in initiatives operated by the United Nations. The organization is proud to operate under the auspices of the Chris Oyakhilome Foundation International (COFI) to help these children live prosperous, fulfilling lives in the service of the Lord. Through this rewarding partnership, both organizations aspire to give the life of every indigent child a meaning, give them hope and provide for them a prosperous future. Initiatives sponsored by the Mission work to foster change through supporting community institutions and promoting the awareness of the dire social consequences of society's neglected and forgotten.
As the COVID-19 crisis continues, stresses on families, particularly those living under quarantines and lock-downs, are increasing the incidence of domestic violence, and due to an increasing death toll, large numbers of children will be orphaned and vulnerable to exploitation and abuse. COVID-19 will impact most marginalised children from low-income families if actionable measures are not put in place and adequately funded. The poorest and vulnerable households will bear the brunt, destroying the hopes of a generation of children.
Celebrating the Global Ambassador
The InnerCity Mission for Children celebrated the Global Ambassador, Elsie Olayemi and expressed profound gratitude and appreciation to her for always speaking out for the poor and looking for various opportunities to bless other children, The season 3 of the InnerCity Mission Concert tagged "Once a Child" continues to change worlds for needy children. "Every king was once a child Every criminal was once a child Our partnership counts. Our partnership is giving the children on the streets a second chance."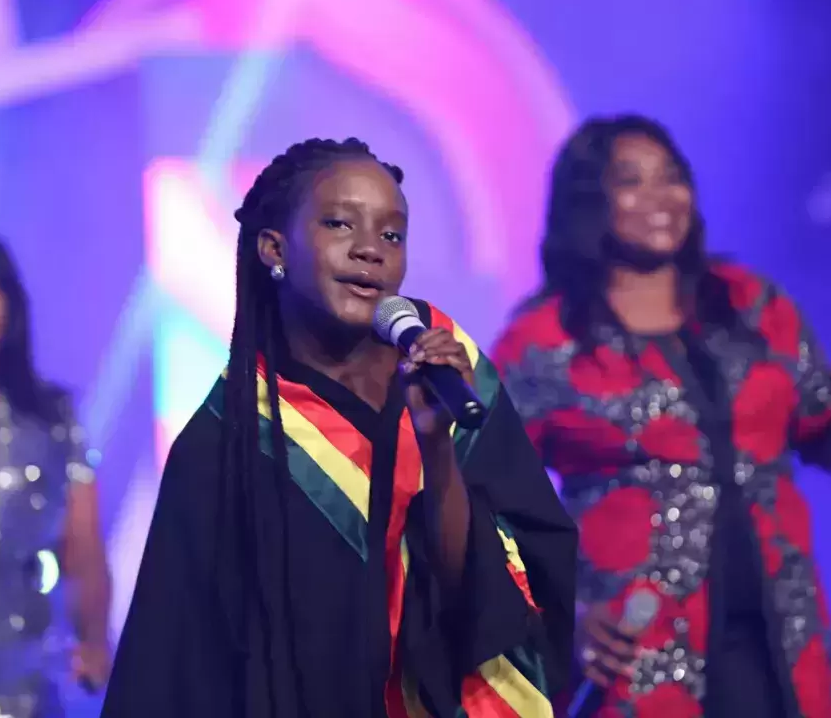 Elsie's just concluded "Once a Child" Reggae Concert was a tremendous success, with 30 viewing centers and over 20 000 online spectators. Proceeds are also being used to ensure the rehabilitation of Ebo Community Primary School facility in Benin City, Edo State, Nigeria and an ultramodern learning center for the Ebo Community in Benin. The "Once a Child" Concert included the participation of the Loveworld Music & Arts Ministry artiste: Bishop Chikancy and Zonal LMAM Artiste; Uwa James, Benny, Ty Obaz and several other artists in music, dance and creative arts.