Chris Oyakhilome Foundation International (COFI) strives to make an impact on the lives of those who the world forgets. Working in partnership with local organizations in both the public and private sector COFI works to eradicate poverty. The many different NGOs that makeup COFI not only works to counter the effects of poverty but to build a sustainable future.  Chris Oyakhilome reminds us that helping others is a gift. The act of giving freely to help those in need without expecting anything in return, is what COFI Founder, Chris Oyakhilome, teaches us daily when he termed the phrase "every child is your child".
One of the biggest contributors to ending poverty is ensuring children have an education. For any child, education can open doors to the future that would otherwise be locked tight. Children who are not in school are at greater risk of exploitation and early marriage. They're on track for a much lower income once they grow up. This limits the future for their own children, thus repeating the cycle of poverty generation after generation.
The InnerCity Mission (ICM) under the auspices of Chris Oyakhilome Foundation International is once again offering a chance to sponsor a child to go back to school. You can also provide daily meals for the child, as many children rely on schools for far more than just education, they rely on it for their daily sustenance. Through the School Feeding Program, ICM provide free meals that help to boost concentration in class and reduce the risk of children dropping out due to hunger. These school meals are lifesavers and safety nets for the children when their parents run out of options.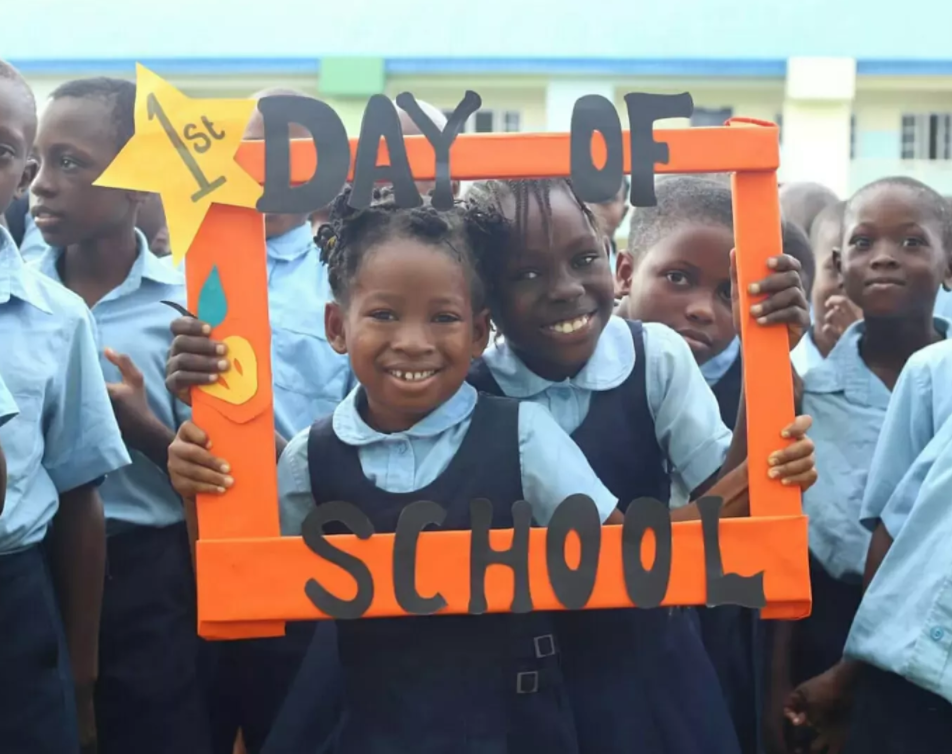 Education in Emergency with Chris Oyakhilome Foundation International
The InnerCity Mission for Children Education in Emergency initiative provides continuous learning for vulnerable children who are at risk of falling far behind in their learning or may never return to school due to the effect of the COVID-19 crisis. Through this initiative, the InnerCity Mission and network of partners and volunteers would be reaching out to over 100 000 children in needy communities all around the world, to champion education and help reduce the amount of out-of-school children around the world.
Not only does education reduce poverty, but it boosts economic growth, increases income, increases a person's chance to live a healthy life, reduces maternal deaths, promotes gender equality, reduces child marriage and promotes peace.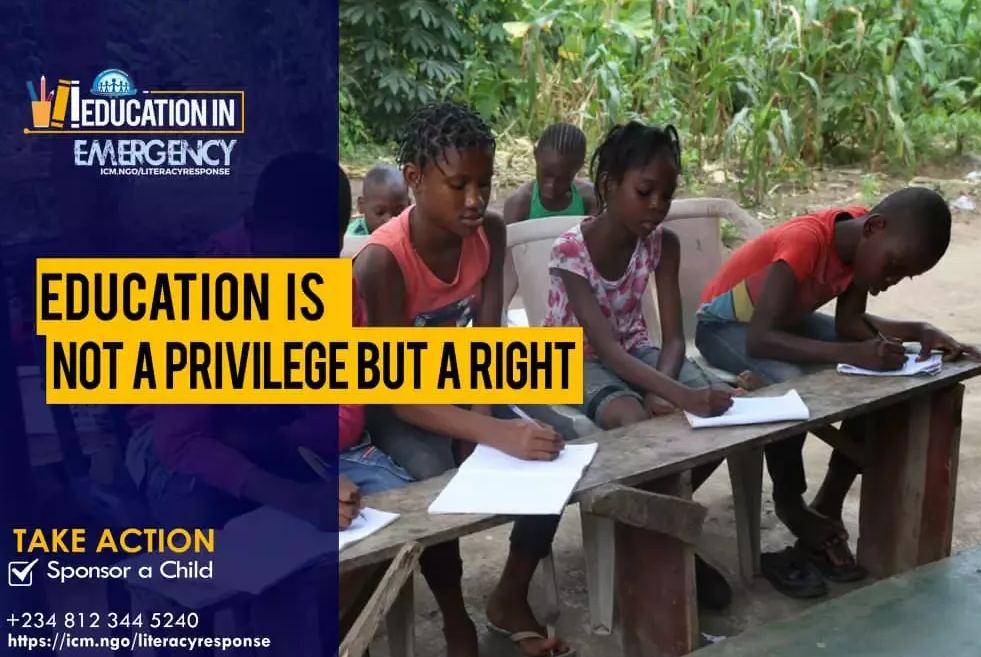 The Cycle of Poverty
The cycle of poverty begins when a child is born into a poor family. These families often have limited or no resources to create opportunities to advance themselves, which leaves them stuck in the poverty trap. Even the most basic education, reading, writing and arithmetic,can open doors to futures that would otherwise be shut. Adults with even a basic education are better equipped to run a business – for example, to keep accurate records and to secure loans to expand their ventures. They can read correspondence from potential business partners and write responses. Girls who stay in school are less likely to marry early, contributing to their overall health and well-being. They can more effectively teach their children, helping lift an entire generation.
Children are most affected by the cycle of poverty. Children are dependent on their guardians and therefore can't pull themselves out of poverty because of their young age and lack of resources. In many impoverished communities, children don't have the opportunity to receive an education. Some don't have resources like books or uniforms, leaving children to fall behind without the support to catch up. Youth drop out of school to support their families and never go back. And entire school systems are understaffed, failing to provide adequate education to the children who live there. Lack of education increases the likelihood of involvement in drugs, gangs and other risky behaviors. It's easy to see how an absence of education spirals into a cycle of poverty. When you make a gift to education programs, you provide the resources, tutoring programs and more for children from kindergarten through high school and beyond.
End Poverty with Chris Oyakhilome Foundation International
Ending poverty starts with children. Through our life-changing community centers, education and health programs, life-skills and empowerment workshops, children are given the opportunity to envision a future they've never seen before. They are given the chance to put an end to the generational poverty that has burdened those before them, and truly break the cycle of poverty for themselves and their communities. Every child has a dream, even children in the most forgotten places. Children need consistent encouragement and loving care to promote healthy development. Children who have access to early educational opportunities live happier and healthier lives, have higher levels of literacy, and participate more in society. COFI seeks to help vulnerable children achieve their full potential by supporting their educational, spiritual and social needs. Let's educate the next generation of  lawyers, doctors, engineers and teachers. Education is a right, not a privilege! Every child deserves the opportunity to learn.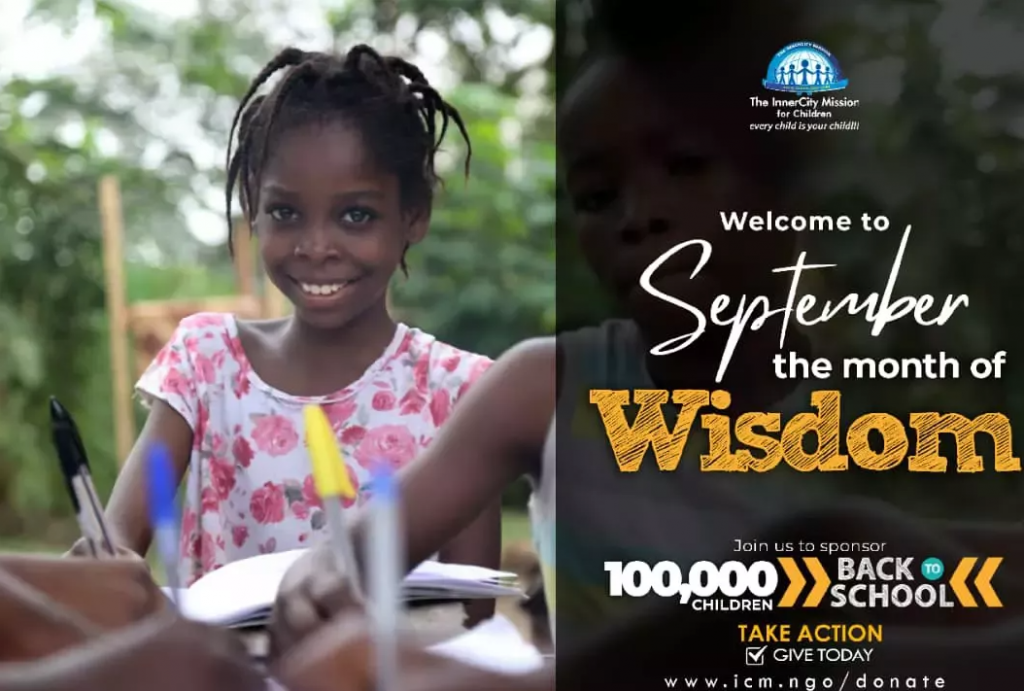 Join us in sponsoring children to go back to school this September. Investing in education is the best investment any country can make in its future. Donate now by visiting: https://icm.ngo/backtoschool