Poverty and education are inextricably linked, because people living in poverty may stop going to school so they can work, which leaves them without literacy and numeracy skills they need to further their careers. Studies have repeatedly shown a link between poverty and education. Family income is one of the strongest predictors available for measuring success, both in the classroom and later in life.
Education can be the catalyst needed to pull families and communities out of the cycle of poverty. Knowledge gives children the power to dream of a better future and the confidence needed to pursue a full education, which in turn will help generations to come.
Imagine a world where every human has a right to education, how completely different our world would be. Chris Oyakhilome Foundation International (COFI) strives to make an impact on the lives of those who the world forgets. Working in partnership with local organizations in both the public and private sector COFI works to eradicate poverty. The many different NGOs that make up COFI not only work to counter the effects of poverty but to build a sustainable future. One of the biggest contributors to ending poverty is ensuring children have an education. For any child, education can open doors to the future that would otherwise be locked tight.
Founding father and humanitarian, Chris Oyakhilome has been famously quoted as saying: "One of the most important things we receive at an early age which sets us up for a successful future is education."
Often, people take advantage of what they get for free, not realizing that this basic need is not something that everyone has access to. In an ever-growing and expanding world, it is clear to see just how important education is to us, our societies, and our economies as a whole. Education is that building block that helps to build a sustainable society.
Today, education is at the heart of the Sustainable Development Goals, as set by the United Nations. Education is a human right, a public good, and a public responsibility. Through various initiatives, the InnerCity Mission (ICM),  under the umbrella of COFI, and network of partners and volunteers are reaching out to hundreds of thousands of children in needy communities all around the world, to try and provide essential educational materials to enhance learning at home and promote literacy skills, making it easier, more interactive and convenient whilst awaiting the resumption of school.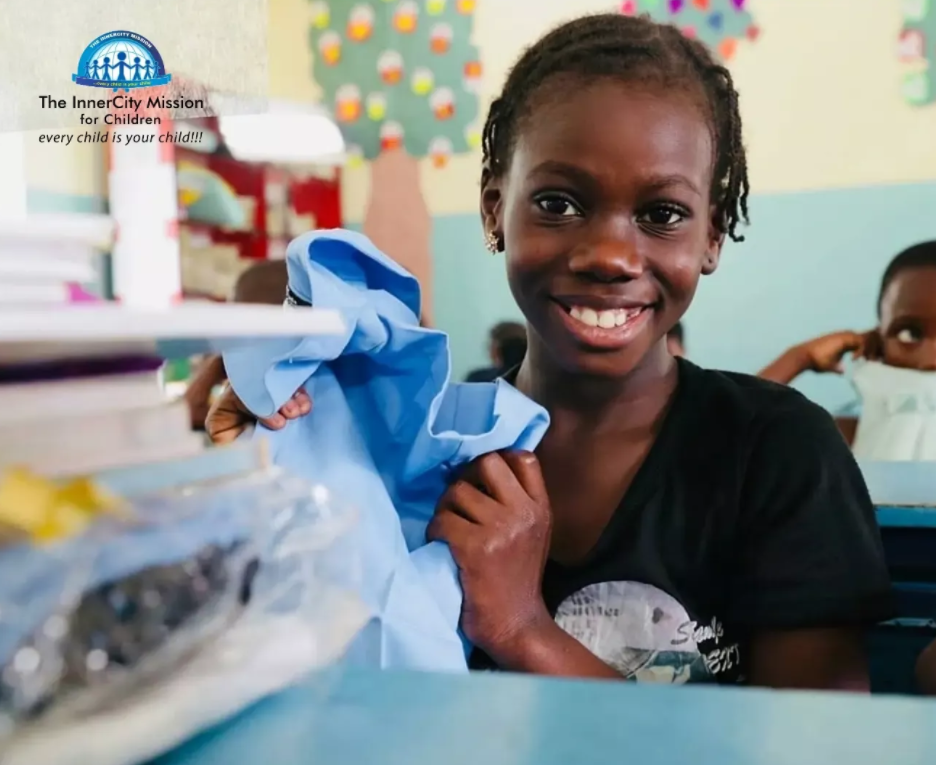 Success Stories
For young student Ayo, who is a pupil at InnerCity Mission School, his life has been transformed. "I always have something to share with my friends in the community who don't have the opportunity to be in school like me. Every day has become an experience I look forward to because of the free education made possible by the InnerCity Mission."
For children like Ayo, education is their chance out of poverty and a path to a better future. The free education you gave Ayo has not just changed his mindset but made him an agent of change in his community.
With a big smile and a heart full of gratitude, Chisom says a big "thank you" for giving her access to education at no cost. With gratitude and appreciation to our partners, sponsors, and volunteers,  our "Back to School" season is upon us again as the new school session begins in a few weeks. It is our intention to help as many children like Chisom get back to school.
We also had a very meaningful and impactful Alumni Convention with former pupils of the InnerCity Mission School recently. This alumni forum is aimed at sustaining the impact made in the life of the pupils while they were with us and monitoring their all-around progress. Many were awarded for their outstanding academic performance in their respective schools, their contribution, and their consistency to the alumni forum. Also, new graduands were inducted into the forum. At the InnerCity Mission School, we build leaders and send them to impact their world with the investment of their personality.
Partner with us today to raise more leaders, by sponsoring a child's education in the new school session through our Education Program.
#EndChildPovertyNow #EveryChildIsYourChild