The message of love that delivers hope to children comes in many forms. The Inner-City Mission For Children (IMC4C) delivers parcels of love on a regular basis. ICM4C is part of the humanitarian network that has been brought to fruition by Chris Oyakhilome.
This February ICM4C is running a campaign to increase the love sent to indigent children in your neighborhood and beyond. These 'acts of love' have the capacity to change lives forever, so join us throughout this year to make a lasting impact.
What is an act of love?
To a hungry child receiving food, staples are an act of love. One act of love is to donate groceries to the Inner-City Mission Food Bank. The foodbank receives a variety of food supplies every year for distribution. ICM4C is working towards the 'Global Goal for Sustainable Development and the 'Zero Hunger' objective of the UN. The aim is to distribute  100 million meals to children and families who need it the most around the world.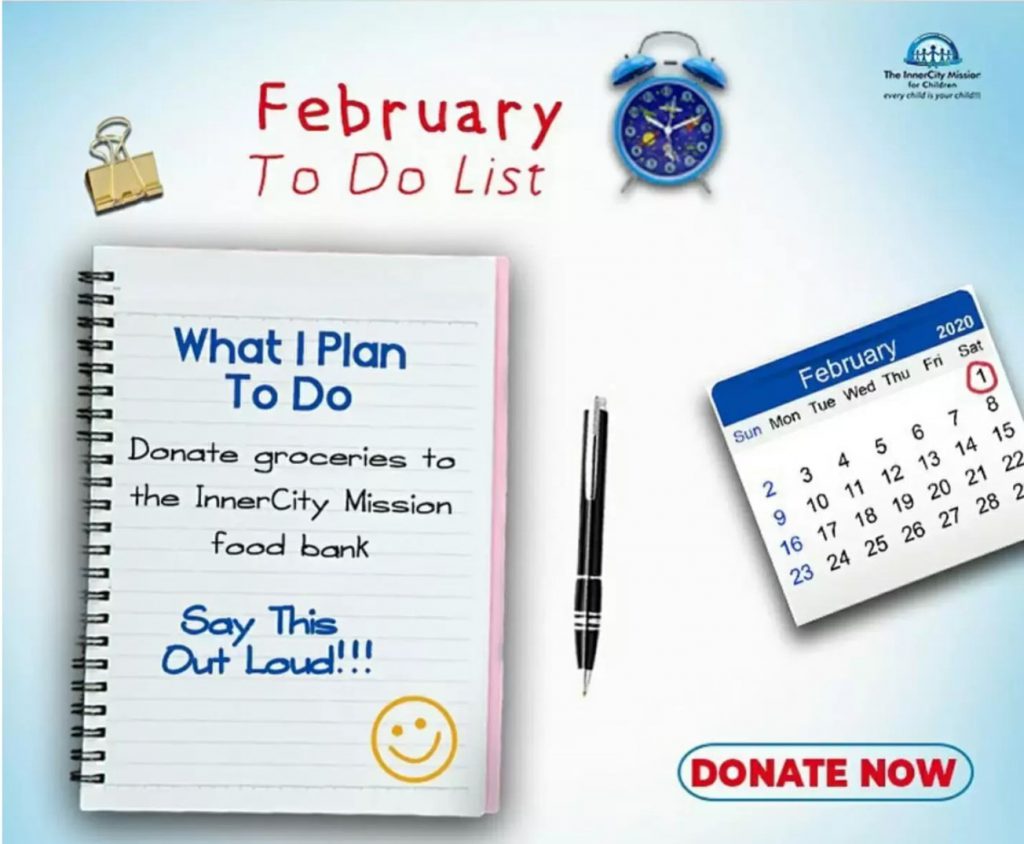 School meals help pupils concentrate in class and increases the success rate of pupils. In this season of love, make a difference by sponsoring a meal through the Inner City Mission Food And Nutrition Program. It is wonderful to give so others can prosper. This is an act of love that will generate excitement in the giver as Chris Oyakhilome says," True prosperity is looking out for opportunities to be a blessing to others. It's finding joy and excitement in helping and extending love to others."
Chris Oyakhilome Foundation enables many
What is heart-wrenching is that poor and low-income families face food insecurity daily as they have no reliable access to affordable, nutritious food? Most of these families live on less than $5 daily, which often leads to hungry nights for their children. You and your friends can donate grocery items to struggling families on behalf of the Inner City Mission.
Medical Needs To Be Met
In many communities, there is limited infrastructure and another act of love would be to give the community access to medical care, information, and services. Every year millions of young children die from diseases that can be prevented by early medical checkups. Unfortunately, this is mostly inaccessible for indigent children.  In this season of love, you can help organize medical services to be delivered to those who need it most. For further details kindly send an email  contact@theinnercitymission.ngo
Education is a universal right
Going to school with the right tools for success empowers children. It would be a great act of love to organize a School Kit drive in your community. You can donate to the ICM4C "Back To School" project. In response to the #actsoflove campaign, HVN volunteer Pauline Moporota identified eight indigent children who wearing torn uniforms to school and gifted them new uniforms for Shashe Primary School, Maun Village Botswana. #everychildisyourchild.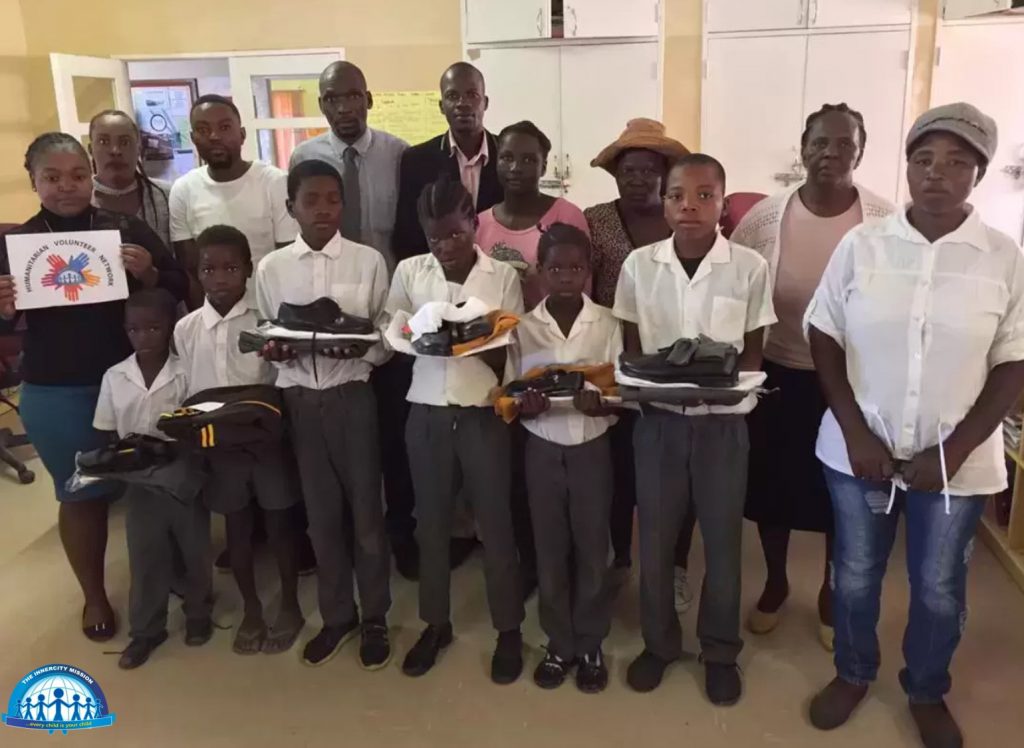 Millions of children do not even attend school. Some because they simply cannot afford the fees and some children are displaced due to war or famine. The ICM4C has many projects to ensure quality education is available. What an act of love it would be to sponsor a child through the "Initiative. "Continued education in times of crisis is one act of love.
Chris Oyakhilome has written that you should, "Remain the helper and the giver." He develops this idea by saying, "Remember, helping others is a gift; it's a unique ability from God. And the Bible says, "If you have the gift of helping others, do it with the strength that God supplies." (1 Peter 4:11 CEV)
It would be a blessed gift to donate books to a local community school or library. Reading books is vital for the growth and development of a child's mind. It helps children develop basic language skills and profoundly expands their knowledge in all subjects. Sadly, books are inaccessible for pupils in many community schools. In this season of love, donate textbooks, storybooks or reference books to a community school or library around you.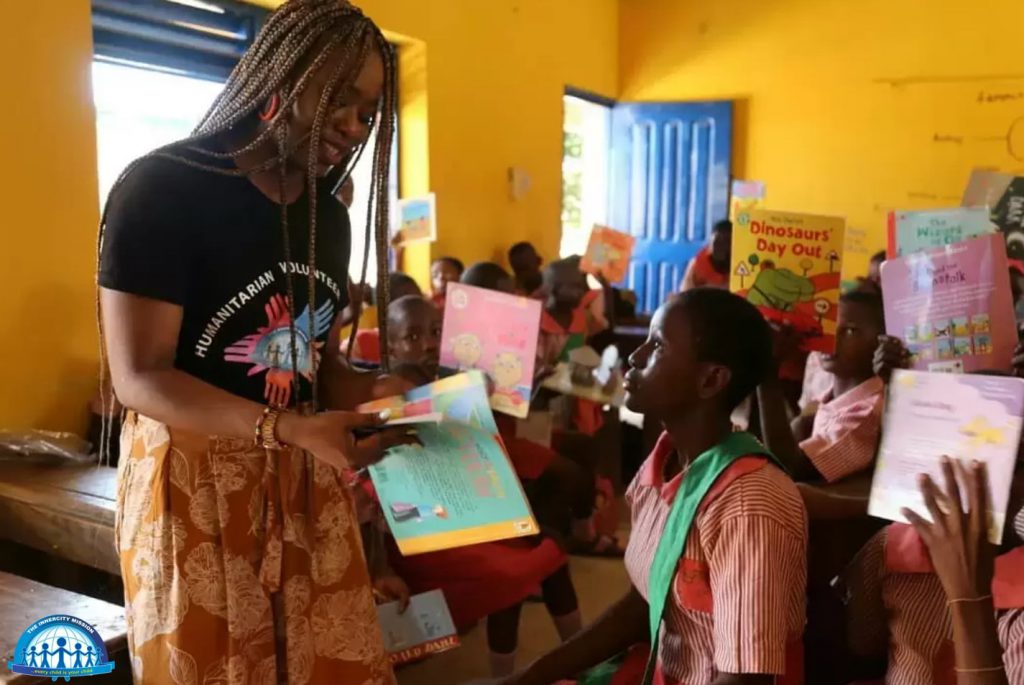 Giving your time is an act of love
As part of the Humanitarian Volunteer Network mentoring a child is one of the volunteer opportunities at the Inner-City Mission. When you guide a child they develop more self-confidence. In raising their self-esteem they will see beyond their situation and aspire for greatness. Educational studies have shown that behavior, attitudes, and relationships improve when a child has a mentor. Mentor an indigent child through the Humanitarian Volunteer Network today in an outstanding act of love.
Chris Oyakhilome reminds us that, "each time you have the opportunity to give, be excited. Our lives as Christians should depict the character of our heavenly Father, who gave His precious Son, Jesus, for our salvation." We all have different means with which to give these acts of love. Do they with joy.
Regular gifts are welcome
If you can give every month "Give Every Month" (GEM) to support the work of the Inner-City Mission this would be an act of love received gratefully. Financial commitment goes a long way to make a difference, ensuring that the InnerCity Mission can fulfill its promise to give hope to the indigent in this season of love and all year round. Why not sign up to GEM starting today by clicking here. Every GEM is precious.