It is time to focus on sending children back to school again for the new academic year. The InnerCity Mission together with the Chris Oyakhilome Foundation International (COFI) which was founded by Chris Oyakhilome, are starting a new campaign to send 20 000 children back to school. Education is a priority for indigent children and can help end the cycle of poverty.
With fewer resources and less of a focus on education at home, children growing up in poverty are behind from the very beginning. Poverty and education are inextricably linked, because people living in poverty may stop going to school so they can work, which leaves them without literacy and numeracy skills they need to further their careers. Studies have repeatedly shown a link between poverty and education. Family income is one of the strongest predictors available for measuring success, both in the classroom and later in life. Those living below the poverty line will also be more likely to keep their children out of school, which means that their children will also have a greater chance of living in poverty. The effects of poverty on children are wide-reaching and can lead to lifelong struggles, especially when young people don't receive full educations.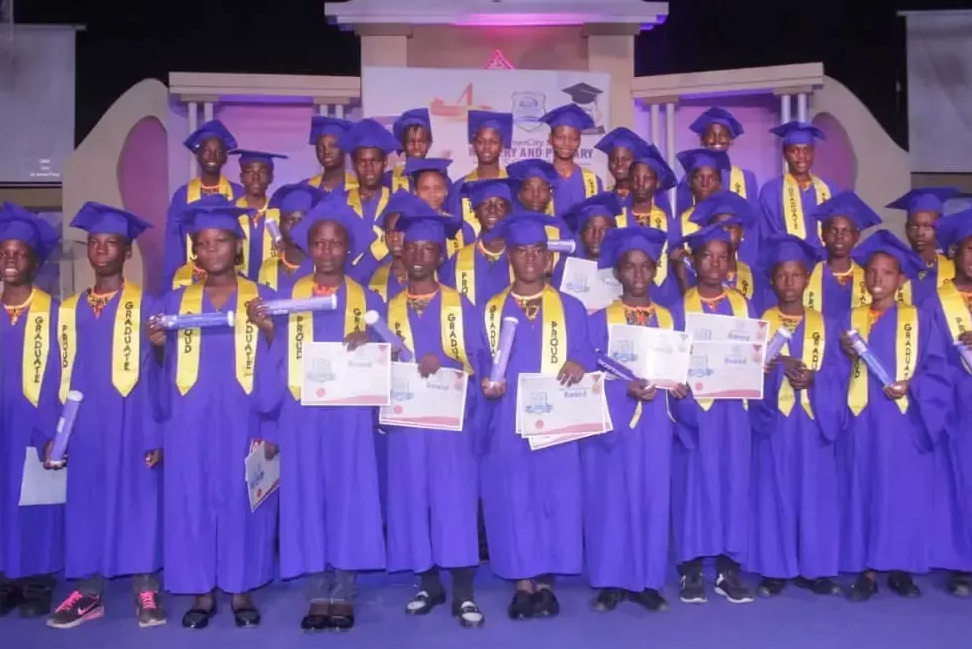 Poverty and Education are Inextricable Linked
The InnerCity Mission school at the Festac & Badagry center held its 7th valedictory service for the nursery and primary pupils. This was a very special day and one to remember for the parents, pupils, and teachers alike. It has been a great journey guiding the pupils through the free basic educational program that we offered together with our sponsors and partners worldwide. It is important to note that most of these children had never been to school before, some couldn't read, write or even spell their names but because of the opportunities that our partners and sponsors gave them, what was only a dream for them before, became a reality. We are so grateful for the opportunity and for making education a priority for indigent children. It is our goal this year to do more to help indigent children around the world get back to school. Every child deserves an education is the latest initiative to send 20 000 children back to school. You can join this fundraising campaign here.
Another outreach initiative with the InnerCity Mission was held in the Ajegunle and Oworonshoki community distributing hot meals to 200 children. The children had an amazing time and they expressed their gratitude to our partners for giving them a nice treat. You can help the InnerCity Mission to reach needy communities by setting up soup kitchens and spreading joy and feasting to hungry children in inner-city communities worldwide. In our bid to make nutritious food accessible to needy children, our mobile soup kitchen moves from one community to another, distributing hot meals on the go. On the 28th of July, over 300 children in Isheri Olofin and Ibafo community were beneficiaries of this intervention. Each thanked partners for giving them food and joy.
In Madagascar, The InnerCity Mission partners in Christ Embassy reached out to 150 children in Akazanmanga commune of Antananarivo distributing hot delicious meals to them. There was another beautiful outreach in Eleko community distributing food parcels to 146 families, proving yet again that when you partner with us, we provide immediate support to vulnerable families with much-needed food, then work with them to offer sustainable assistance through our Family Strengthening and Livelihood program. Help us to reach more families in need by clicking the link icm.ngo/donations